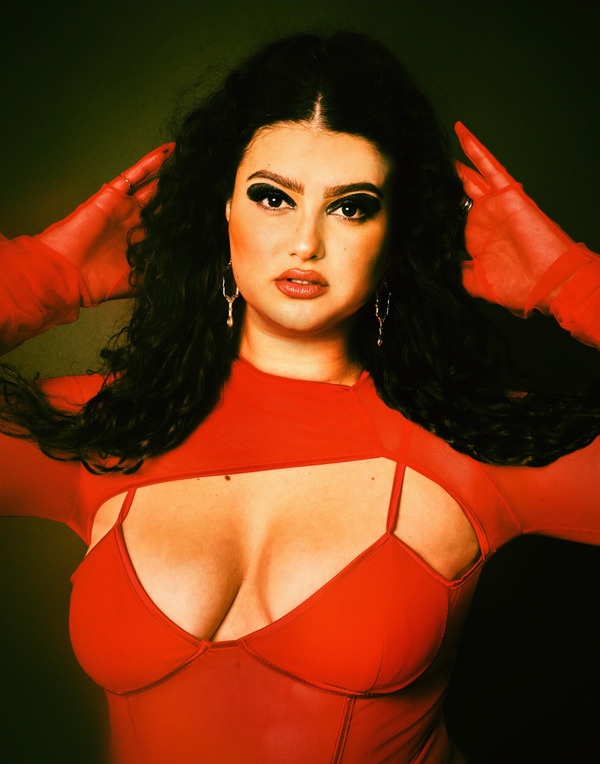 @skopemag news – thursday – september 8, 2022 @ 12 pm est
@skopemag HQ – http://smarturl.it/skope
Presley Tennant's Bold Proclamation: "Break My Heart"
"'Break My Heart' is about the feeling when you love someone so much you never want to be with anyone else," says Tennant. "There's an infatuation with them and you could deal with almost anything that person brings into the relationship. Ultimately, the only person you ever want to be with is them and even if that person breaks your heart over and over again, you will always be there and love them without a second thought."
TOBi PRELUDES FORTHCOMING ALBUM WITH THE RELEASE OF "BEFORE WE PANIC" FEATURING MIKKY EKKO
Post. Festival 2022 This Weekend: September 9th-10th
Post. Festival is back for the 3rd year, this coming weekend, September 9th-10th at The Vogue, Indianapolis, Indiana, with the pre-show at 7pm on Thursday 8th at Black Circle Music Bar. After the success of the 2021 festival, Post. Festival set out with a grander scope to establish the finest assemblage of niche rock artists to take place on American soil.
INFINITY DREAM Debut Album 'Memories' Out Now On Metal Assault Records.
Pony Girl Shares "Running in Circles" Single + Video via Under the Radar | 'Enny One Wil Love You' LP Due October 14 via Paper Bag Records
OUT NOW: Haus Flores' Crosses Realities In New Metaverse Single "Notebook"
MEDIA ALERT: ORIANTHI Releases New Single "Fire Together"
Katrina Ford Shares "Peace Out" Live Video via CHORUS.FM | Solo Self-Titled EP Out Now via Violin Films
Today, storied singer-songwriter Katrina Ford (of Celebration and Mt Royal) rounds out a pair of live videos for songs taken off her recently released debut solo EP, released June 24 via Violin Films, with a live performance of "Peace Out," performed alongside her longtime partner-in-crime Sean Antanaitis. Earlier this month, the duo shared a live video for "I'm Found," the final single off the EP.
Bay Area metalcore band SWEPT TO SEA reveal new "Shards of Your Reflection" music video & single
CHECK OUT MELLOW RACKZ' "ON THE RADAR" FREESTYLE
NIKI TREATS FANS TO LIVE PERFORMANCE OF "HIGH SCHOOL IN JAKARTA" SHOT AT THE LOS ANGELES COLISEUM PRESENTED BY BOSE & 88RISING
Freakout Records Expand 10th Annual Freakout Festival Line-Up, Add Automatic, Jonathan Toubin's Soul Clap, and More
Freakout Festival is back again November 10-13, 2022 for its 10th production of Seattle's favorite fall festival, and today, they have announced that their line-up is expanding! Known for curating a diverse arrangement of voices and sounds, Freakout once again delivers a special lineup comprised of favorite artists from past festivals, multiple legendary Latin artists, and some of the most exciting femme-fronted acts in the country. Over 120 performers are booked from around the globe to perform across seven venues in the Ballard neighborhood of Seattle.
DJ KHALED'S 'GOD DID' IS THE #1 ALBUM IN THE COUNTRY!
Delivering one of the biggest debuts of the year, global mega-star DJ Khaled bows at #1 on the Billboard Top 200 with his thirteenth full-length studio album, GOD DID [We The Best Music Group/Epic Records]. It stands out as his fourth career #1 debut on the Top 200 and fifth straight #1 on the Top R&B/Hip-Hop Albums Chart.
Maxïmo Park share new single 'Merging Into You' (ft. Du Blonde) | Sïngular Tour begins in the UK later this month
Maxïmo Park are today sharing a brand-new single, 'Merging Into You', ahead of the commencement of their very special Sïngular Tour later this month. 'Merging Into You' is the second part of a double A-side single release with 'Great Art' – which itself was a scathing attack on the right-wing rule that has decimated communities, and generational and international relations – and features a guest vocal appearance from Du Blonde. Singer Paul Smith comments on the song:
Berlin based alt-pop duo Bad Hammer announce debut album and share new single 'Court Of Love'
Acclaimed pop star Lily Lane returns with new Queen of Hearts EP // OUT NOW!
Lane has had a lot of success in the sync space landing placements with the likes of Pretty Little Liars, "Get Organized with The Home Edit!" on Netflix and numerous makeup advertisements, as well as garnering rave reviews from the likes of NYLON, Just Jared JR, Earmilk and Perez Hilton.
Horror Punk Icon WEDNESDAY 13 Goes Heavy as Hell on New Single "Insides Out"
The undisputed harbinger of metal horror WEDNESDAY 13 recently announced his highly-anticipated next album of terrifyingly grim and groovy anthems, entitled 'Horrifier', out October 7, 2022 via Napalm Records. Following up on 2019's acclaimed 'Necrophaze' (#2 US Heatseekers), with 'Horrifier', the former frontman of renowned horror punk supergroup Murderdolls revitalizes his sound with intensely fun punk energy and metallic attitude!
LAMB OF GOD Drops GRAYSCALE Single Before Tomorrow's Omens Tour Kickoff
With potent and palpable intensity, the momentum continues for Omens, arguably Lamb Of God's most aggressive and ambitious work to date … and today the Grammy-nominated goliath unleash their third single "Grayscale" from the forthcoming Omens album out October 7 on Epic Records.
Jonas Brøg – Once You Let Go out now, with surf-tour video. Debut album Sept 30
After a well received surfcamp-tour along the coasts of France and Spain, and playing at a.o MadNes festival and Surfana in The Netherlands, Jonas Brøg (Copenhagen, DK) releases a new song entitled 'Once You Let Go'. "It's a song about letting your doubts not get in the way of what your supposed to be doing in life. Step into the light, I'll be on your side", says Jonas. The accompanying video shows footage taken during past summer's surf-tour.
PATRICK WATSON — Confirms 'Better In The Shade' physical release (7 Oct) || + Reveals "Height of the Feeling" Video
Better in the Shade has been embraced by NPR Music's All Songs Considered, Exclaim!, Under the Radar, NewSounds, Cool Hunting, Brooklyn Vegan, Clash Magazine, and Northern Transmissions, among others.
OAKMAN Announces New EP 'SCP' Out September 30th via Rude Records
Zouj shares new single "Driving With My Eyes Closed" feat. Sahareya | The video comes off Metal that's out via City Slang on September 23rd
Zouj is the project of multi-instrumentalist and producer Adam Abdelkader Lenox. After releasing his acclaimed mixtape Tagat last year, the follow-up Metal will drop on September 23rd 2022 via City Slang. Both EPs will be released combined on vinyl with artwork by acclaimed artist Raman Djafari (who also worked with Dua Lipa & Elton John as well as Squid) Pre-order the limited vinyl version of "Metal" here.
Rockshots Records – VICTORIA K Shares Music Video "Tower" Off New Album "Kore" Out October 2022
Judah The Prince (Krumbsnatcha) – Go Holy [Audio]
On July 2nd, 2022 Judah The Prince aka Krumbsnatcha released his studio EP "Saint Judah" as an extra bonus cut he's delivering more monastic bars on "Go Holy" preaching the community consequences of rejecting morals, family, knowledge and service. "Iron Lion of Zion" LP arrives sometime this year.
Nadine Khouri returns with "Vertigo" / Announces John Parish-produced album (ffo Mazzy Star, Galaxie 500)
The Beirut-born now London-based singer-songwriter, Nadine Khouri is today returning with news of a second album, Another Life alongside sharing the first single, "Vertigo". The new album, out November 18 via French label, Tailtres was recorded in London and Bristol with longtime collaborator, John Parish (PJ Harvey, Dry Cleaning) and follows her critically-acclaimed debut, The Salted Air which found praise from MOJO, Uncut, Clash, Drowned in Sound, Brooklyn Vegan and many more upon release.
Protoje Announces New Album (9.23) + U.S. Tour Kicks Off
Alex G releases new single "Miracles"
IDRIS ELBA drops BIG tune
In need of no introduction, Idris Elba juggles a blossoming music career with his status as one of the most sought-after actors on the planet. As one of the UK's best loved Polymaths, he makes a welcome return to the music world with somewhat of a surprise single before the summer is out.
Tritonal Release New Album 'Coalesce' // Headlining Tour Underway Now
Today, iconic electronic duo Tritonal has released their highly anticipated fifth-studio album Coalesce via Enhanced Music. The 18-track LP came to life as the duo began to reflect on their experiences together while coming to terms with their connection to creating music, their purpose as artists, and coming home to their real roots and sound. The result is a grandiose production that sees Tritonal's refined sound at its very best with the album's previously released offerings garnering over 10 million streams and early support from the likes of Dancing Astronaut, All Access Music, EDM Identity, Spindle Magazine, and more.
Talia Goddess returns with explosive new dancehall fusion track – 'RAGGA'
Following her breakthrough debut EP "Poster Girl", rising star Talia Goddess returns with explosive new dancehall fusion track "RAGGA", calling attention to her versatility as a rapper-singer-producer multi-hyphenate, as well as her Caribbean roots as a first-generation native New Yorker. T