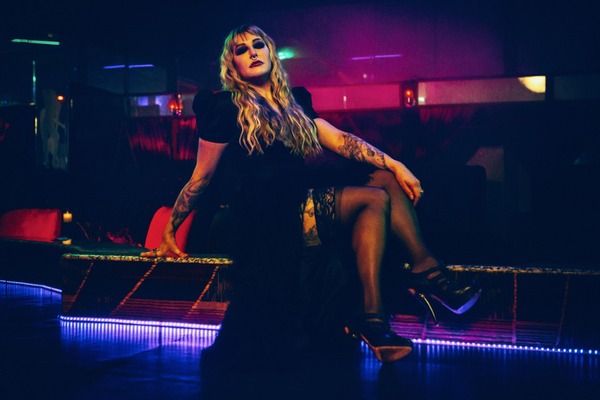 Trust Fall marks the third of several forthcoming singles for Iva in 2022 ahead of her 2023 planned album release, "Dead Reckoning".
The Bay Area-based multi-instrumentalist and Rock artist, Iva Toric, has been making music for many years and is releasing her new single, Trust Fall, on September 9, 2022. Trust Fall is the third single from Iva's upcoming album, Dead Reckoning, set to release in 2023.
Iva shares,"Trust Fall is about leaving an abusive or toxic situation or relationship." She adds, "We must learn to fall before we fly. This song is about finding your inner strength to move forward despite the fear of an uncertain future."
Iva's distinctive sound is shaped by her love of many genres of rock and metal, and her lyrics meditate on intense emotions and mental health struggles that are both personal and universal.
"Dead Reckoning" was recorded with producer/engineer Jim Kaufman (Dee Snider, Danny Worsnop) and mastered by Grammy-Award winning engineer Ted Jenson (Evanescence, Alice In Chains, Green Day). Iva enlisted a backing band consisting of Gregg Cash (Guitars, Bass, Arrangements) and Dylan Howard (Drums), who both of worked on Iva Toric's debut album, "The Devil's Mark."
Facebook: https://www.facebook.com/ivatoricmetal
Instagram: https://www.instagram.com/ivatoric/
Tiktok: https://www.tiktok.com/@ivatoric
Spotify: https://open.spotify.com/artist/2JDqc1o5szcaSyMkFmdsCY
Apple Music: https://music.apple.com/us/artist/iva-toric/1342236711