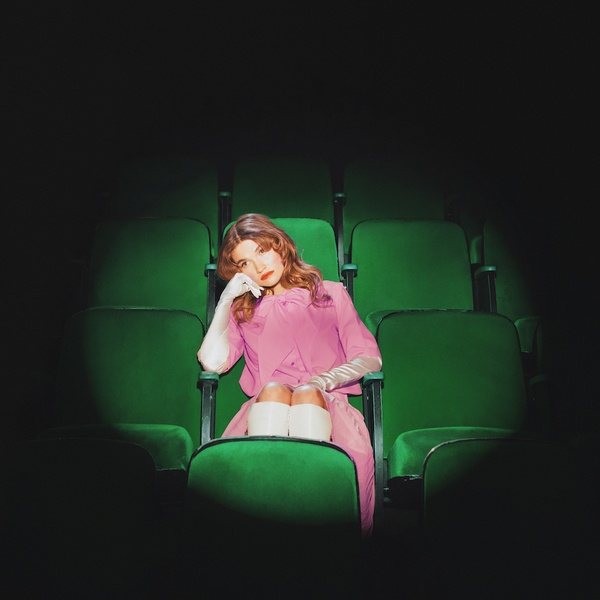 @skopemag news – wednesday – august 31, 2022 @ 6 pm est
@skopemag HQ – http://smarturl.it/skope
MILLY share third LP offering 'Marcy' | out now via DANGERBIRD RECORDS (Grandaddy, Swervedriver)
Los Angeles outfit Milly share brand new offering 'Marcy', the third track reveal from the group's forthcoming debut album 'Eternal Ring', set for release September 30th via cult indie label Dangerbird Records (Grandaddy, Swervedriver).
BONES: Chicago Extreme Metal Outfit With Current/Ex-Members Of Usurper And More To Release Fourth Album, Vomit, Through Disorder Recordings; Teaser, Artwork, And More Posted
BONES unites drummer/vocalist Joe Warlord (Usurper), guitarist Carcass Chris (ex-Usurper), and bassist/lead vocalist Jon Necromancer (Contrition, High Spirits, ex-Usurper). Vomit sees The Windy City's filthiest trio continue their signature blend of death, thrash, and black metal on cuts like "Beware Of Ghouls" and "Noose," while also venturing into sludgier elements on the title track and ripper "Tower Of Skulls." Drummer Joe Warlord even treads in early Neurosis territory on the tribal drum heavy instrumental, "Retch." While these elements are truly new territory for BONES, overall, the band relentlessly sticks to the roots of their tainted peers in Autopsy, Coffins, Nunslaughter, and the like.
Newcastle singer-songwriter Ruth Lyon releases new single "Trouble" produced by John Parish (PJ Harvey, Aldous Harding)
Known for her work as a key and active member of the Newcastle music scene, notably her role on the board of directors at Sage Gateshead, and vocalist and co-founder of Newcastle cult folk-rockers Holy Moly & The Crackers, Ruth Lyon is also an ardent advocate for the Disabled community through her work as an ambassador for Attitude Is Everything – a charity that aims to improve accessibility for Deaf and Disabled people in live music; Lyon herself has been a wheelchair user since the age of 21.
A.O. Gerber shares stunning new single 'For' | New album 'Meet Me at the Gloaming' out 14th October 2022 via Hand In Hive / Father Daughter Records
Connie Constance Releases New Track "Mood Hoover"
Today, budding indie rock star Connie Constance releases new track, "Mood Hoover", from her forthcoming album, Miss Power due out November 4th via Play It Again Sam. Full of killer melodies and scintillating lyrics, "Mood Hoover" is a love-hate song complete with playful guitar riffs and one of Connie's trademark anthemic choruses.
George FitzGerald enlists Panda Bear on "Passed Tense"
Opening to a subtle yet enveloping melodic line, the track drops back into more front-facing territory with a garage-esque percussive arrangement and the introduction of Panda Bear's unmistakable vocal guiding the track's up-tempo nature. As the track breaks into its chorus, Panda Bear's delivery helps present one of the album's most indisputably feel-good moments – unveiling his deft ability for bold, upfront songwriting with no less of a rousing edge. George's instrumental work on the track never strays far from the limelight; simultaneously rhythmic, delicate and energetic. "Passed Tense" is a sophisticated work of pop-leaning electronic music that helps to further showcase Stellar Drifting's stunning diversity.
ICYMI: TAI VERDES DROPS NEW SINGLE "HOW DEEP?" OFF HIGHLY ANTICIPATED ALBUM HDTV, OUT SEPTEMBER 16TH
"'how deep?' is a song that I made about not knowing anything," said Tai. "And I hope that when people hear it, they feel lost, but also found, but also lost. Love has a tendency to make you feel like that."
Julian Lage new song/video out today; new album ft. Bill Frisell out in Sept.
A stunning collection of 10 compelling original compositions that sees Lage expanding upon his core trio's orchestrational possibilities with the involvement of six-string icon Bill Frisell, View With A Room also includes such acclaimed singles as "Tributary," "Auditorium," and "Word For Word," all available now for streaming and download. Official live performance videos are streaming now at YouTube. All three tracks have been met by immediate applause from such publications as Guitar World, which hailed "Word For Word" as "breathtaking…three minutes of jazz bliss."
OUT NOW: Giolì & Assia release new single "Eurydice" ahead of forthcoming album 'Fire, Hell & Holy Water'
Following the release of recent singles "Fire Hell and Holy Water," "Silence," "I'll Be Fine," and "Playing Chess," "Eurydice" brings us closer to Giolì and Assia's highly anticipated LP release. Through enchanting melodies and imaginative lyricism, "Eurydice" details the tragic love story of mythological Greek characters Orpheus and Eurydice. A delicate addition to their collection of intricate originals, "Eurydice" beautifully pairs Assia's ethereal vocals and Giolì's dynamic percussion. Captivating from start to finish, "Eurydice" is a true testament to their talents both as songwriters and storytellers.
Knifeplay announce their sophomore LP with "Promise"
Combining folk acoustics, glass slide guitar, and orchestral strings with shoegaze distortion, toy keyboards and Sam DiGristine's broken saxophone (mem. Full of Hell), "Promise" shows Knifeplay working gracefully with their ever-expanding, complex sonic palette. "Promise" takes a simple line stolen from Tony Soprano — "You're born into this shit. You are what you are." — and projects it onto stagnant landscapes of rural America "where rivers meet in lakes of mud and animals sleep through heat" creating an abstract reflection on American stagnation.
Quicksand Share New Single "Giving It Away"
Peel Dream Magazine shares new single / video, "Pictionary"
OFF! share shocking "Kill To Be Heard" video
OFF!, the quartet of Keith Morris (Circle Jerks), Dimitri Coats, Justin Brown (Thundercat) and Autry Fulbright II (…And You Will Know Us by the Trail of Dead), have just shared a new video/single "Kill To Be Heard," the second proper taste of their first new full-length in eight years, Free LSD (out September 30 from Fat Possum). The video draws its stunning footage from the forthcoming Free LSD feature film (the making of which was detailed last month in an expansive behind-the-scenes feature in SPIN), that also yielded the video for previous single "War Above Los Angeles" which arrived in conjunction with the album's announcement last month. "Kill To Be Heard" features appearances from D.H. Peligro (Dead Kennedys), Don Bolles (Germs), David Yow (Jesus Lizard), Davey Havok (AFI), Chloe Dykstra, Chris D. (Flesh Eaters), Chelsea Debo, and more.
Fujiya & Miyagi Share "Slight Variations" Single via FLOOD, Under the Radar | 'Slight Variations' LP Out 9/30
GONE COSMIC: stream psych-prog new album in full!
Calgary-based heavy prog goldmishts GONE COSMIC present their new studio album "Send for a Warning, the Future's Calling" in full courtesy of Invisible Oranges, ahead of its worldwide release this September 2nd on Grand Hand Records.
Young Jesus (Saddle Creek) share "Rose Eater" / Shepherd Head Out 9/16
Last month, Young Jesus announced their latest LP, Shepherd Head (out September 16th on Saddle Creek). The album was announced with the single "Ocean", which features Young
labelmate Tomberlin and created an immediate stir, earning praise from outlets like Pitchfork, NPR's All Songs Considered, FADER, Stereogum, Paste, FLOOD, BrooklynVegan, Uproxx and many others.
Titus Andronicus release seven-minute epic "An Anomaly" with official video
Rich Homie Quan Drops New single "Krazy"
Post-Trash Premieres The Cradle's Tribute To Weeksville & The Late Ras Yo Yo on "I Love That Music" — New Album 'Radio Wars' out 9/23 (NNA Tapes)
The Cradle—the solo project of Brooklyn, NY born & based Paco Cathcart (they/them) who has played in and recorded projects of Lily Konigsberg, Eyes of Love, Shimmer, Sunk Heaven, Sweet Baby Jesus, Palberta, among many others—today shared "I Love That Music", the third and final single from their upcoming album, Radio Wars, out on September 23, 2022 via NNA Tapes.
ADEKUNLE GOLD RELEASES BRAND NEW SINGLE '5 STAR'
SUICIDE SILENCE Releases New Song and Video For "You Must Die"
"'You Must Die' reminds us that time is merciless. Every second the clock ticks we grow closer to death and what happens after our short bout with time is a total mystery. 'You Must Die' was written as a reminder to remember death and to not let time be our master," states SUICIDE SILENCE about "You Must Die".
LENNE Releases New Lyric Video for Single "Miracle"
a-ha To Release TRUE NORTH On October 21, First Single "I'm In" Out Now
a-ha is gearing up to release their 11th studio album, True North, on October 21, 2022. The elegiac, soaring first single "I'm In" opens True North. "Breathe in, Just breathe, There are times, Good times after these" sings Morten Harket at his most emotive. With this single, Magne Furuholmen, Morten and Paul Waaktaar-Savoy open a new phase for a-ha. Since their world-wide breakthrough with "Take On Me" in 1985, they have always pushed forwards.
Hardcore standouts Regulate bring captivating melodies on new single "In The Moment"
SoundCloud Rap Scene Doc AMERICAN RAPSTAR on Digital Oct. 11th | Trailer Premiere, Virtual Event Screening Oct. 4th
ICYMI: LOLA BROOKE "GATOR SEASON" OFFICIAL MUSIC VIDEO OUT NOW!
Jonathan Jeremiah Releases New Single "Youngblood"
"Youngblood" is a song about hope and optimism in unstable and chaotic times. Jonathan shows the remarkable depth of his craft by combining such heavy northern soul vibes with his wonderfully weary, warm voice.
THE ACADEMIC RETURN WITH FIRST NEW MUSIC OF 2022, "DON'T TAKE IT PERSONALLY"
"Don't Take It Personally" is the sound of a band that intrinsically know their way around a melody. Friends for as long as they can collectively form memories as boys at school, there's that classic gang mentality about this four-piece honed by years of live shows from the halls and backroom pubs of Ireland to the wide-open fields of the festival circuit (via support slots for the likes of the Rolling Stones, Noel Gallagher, and The Strokes). Musically, the track doesn't require too much description; a bold guitar tune that best evokes the sound of primetime 2000s NY guitar bands, harnessed by vocalist Craig Fitzgerald's acute observations on the fragility of man and how that feeds a desperate desire to be seen as anything but fragile. It packs a punch and demands your attention.
600Breezy Releases "Shake That" Official Video, 'Retaliation' Out Now
MARQUS CLAE RELEASES NEW SINGLE + VIDEO "STUDIO GANGSTA" VIA DEF JAM RECORDINGS
Platinum band MisterWives New Single
An intensely personal reflection on growth in unexpected places, MisterWives' last album SUPERBLOOM marked a moment of major transformation for frontwoman Mandy Lee and her bandmates: Etienne Bowler (drums), William Hehir (bass), Marc Campbell (guitar), and Mike Murphy (saxophone). The New York City-bred band's third full-length, the 19-track epic found MisterWives greatly expanding their already-adventurous sound, introducing new textures and colors to their magnetic form of indie-pop. On the album's soul-stirring title track, MisterWives close out SUPERBLOOM with a moment of pure triumph and a profound sense of possibility. With its chorus including a lyric Lee later adopted as a mantra in times of self-doubt ("I deserve congratulations, 'cause I came out the other side"), "SUPERBLOOM" draws much of its power from its graceful arrangement of so many potent elements: soulful horns and luminous piano melodies, hard-hitting rhythms and gospel-choir harmonies.
** "IT'S GIVIN BOSS BITCH" ** CHECK OUT LATTO'S LATEST VIDEO WITH CAMEOS FROM ELLA MAI, FLO MILLI, CHLÖE BAILEY AND MORE OUT NOW!
FREEDOM HAWK: watch new video "Take All You Can"!
East Coast-based heavy rock torchbearers FREEDOM HAWK share a bold and trippy video for their new single "Take All You Can", the title track of their upcoming sixth studio album on Ripple Music. Get pumped up on the proto-metal frenzy of "Take All You Can" now!
Joshua Amour Shares New Single "Do Ya Love" Via Astral People Recordings
"Do Ya Love" follows Amour's debut single "Don't Let Go", a jittery, 2-step-inflected love letter to the wistful, subdued syncopation of early 2010's post-dubstep that won support from FBi Radio, SYN FM, Clash, Acclaim Magazine, Purple Sneakers, Cool Accidents, BBC Radio 1Xtra's Jamz Supernova, BBC 6Music's Deb Grant and more.