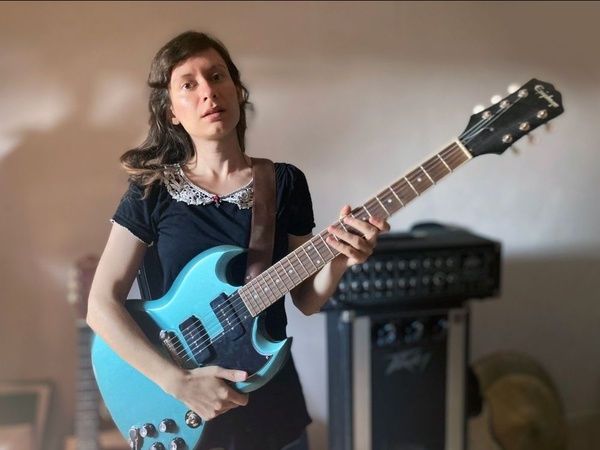 @skopemag news – tuesday – august 30, 2022 @ 12 pm est
@skopemag HQ – http://smarturl.it/skope
JESSIE REYEZ ANNOUNCES NORTH AMERICAN TOUR; NEW ALBUM "YESSIE" OUT SEPT 16
In anticipation of her first release to come in thenearly two years since her critically heralded debut Before Love Came To Kill Us landed, Jessie announced the new album in a big way with the emblazoned break-up ballad, "Mutual Friend," proving yet again she is an unstoppable force. Reyez premiered the track live on Jimmy Kimmel Live!, which re-airs on Tuesday, August 30th, clad in a sheer & velvet catsuit, backed by a piano and 12 piece string section, giving an emotional and evocative performance that left anyone in doubt speechless. On the record, Jessie clears the air to an ex-lover and releases any lingering emotion she carries while declaring her independence – shown as scenes of beautiful rage, dying flowers symbolic of the relationship, and fluid dancing in the music video directed by Peter Huang – watch both at links below.
New York Artist Eli Brady Released His Music Video For Latest Single "Started" Featuring Phresher
LOST HOURS To Release IV: The Silence of the Perpetual Choir in Heaven On Vinyl
The self proclaimed slowest power-violence band ever, LOST HOURS, are preparing to unleash their epic LP IV: The Silence of the Perpetual Choir in Heaven on vinyl on September 23rd via Propitious Artifacts.
Al Rose's 'Again the Beginner'
Chicago singer-songwriter Al Rose's eighth album, Again the Beginner, is an urgent set of 13 good and true songs which features perhaps the loveliest melodies, catchiest hooks, and nerviest set of lyrics he's yet composed. It's a heartening and bracing experience; one man's attempt to come to terms with modern times and that broken feeling everybody's got in the pit of their stomach. The stakes couldn't be higher: this is your life; our time is running short, and every personal crisis seems tied to an accumulating sense of public dread. After all, a lot has happened since Rose dropped his last album, 2016's Spin Spin Dizzy: years of authoritarian encroachment, COVID-19, and unstinting attacks on democracy at home and abroad.
THE DECAYED Make It Clear That 'Corrupt Politicians Will Never Set You Free'
With the state of the world at the moment, it is surprising that there aren't more thrash/hardcore punk bands springing up around the place demonstrating their disdain for politicians and inequality. One band who are raising their finger in the air and fighting the world are The Decayed, as the Chicago band deliver their debut album Corrupt Politicians Will Never Set You Free, released via Sliptrick Records on August 30th, 2022.
ENTER SHIKARI share video for new single 'The Void Stares Back' (feat. Wargasm) | Confirmed as headliners at Slam Dunk Festival 2023
Fresh from dominating the main stages at Reading & Leeds festivals over the weekend, Enter Shikari are today sharing the video for their latest single, 'The Void Stares Back' feat. Wargasm. The song became the subject of much conversation over the weekend as the band brought Wargasm themselves out on stage with them for a first live airing.
Francis Lung (ex-WU LYF) shares "Midland Hotel II – The Restaurant" / EP out Sep 23
Rapid-rising London rapper J-RACKS unleashes his latest drill cut "Living My Best Life"
[Skope Magazine] "What A Beautiful Track, What A Great Vibe" – BBC Radio London Premieres Sabrina Francis Who Embraces Our Ever-Changing Lives With New Single 'Learn To Love'
Boston Ballet presents My Obsession, October 6–16
Artistic Director Mikko Nissinen and Boston Ballet present My Obsession, a program that explores our obsessions, devotions, and idols, featuring George Balanchine's Apollo and Allegro Brillante, Helen Pickett's 月夜Tsukiyo, and the return of crowd-favorite Stephen Galloway's DEVIL'S/eye. My Obsession runs October 6–16 at the Citizens Bank Opera House.
Watch The Disorienting And Hairy Official Video For Frankie Cosmos's "Aftershook"
A morning trip to the corner coffee spot becomes disorienting and hairy in the new Frankie Cosmos video for "Aftershook," from filmmaker Andy Rose Fidoten. The song is from Inner World Peace, the group's forthcoming new album.
Eerie Wanda releases video for "Sister Take My Hand"
Today Eerie Wanda, the project of Dutch/Croatian musician Marina Tadic, has shared new single "Sister Take My Hand", taken from her forthcoming album Internal Radio, available on CD & digital 23rd September via Joyful Noise Recordings (an LP version will follow on November 18.)
Vocalist/Composer CHARLOTTE WESSELS (Ex-DELAIN) Releases Profound New Single, "Toxic"
Dutch singer and symphonist CHARLOTTE WESSELS continues her impressive solo journey by releasing her newest single, the profound "Toxic", from her upcoming second full-length album, Tales From Six Feet Under Vol II, out October 7, 2022 via Napalm Records.
Andrew Pitrone Shares "I Talk To The Wind" Video via CHORUS.FM | 'Aurora Montage' EP Out Now via Lolipop Records
Andrew Pitrone's brand new four-song EP, Aurora Montage, is out now on Lolipop Records, and to celebrate the release, he shared a music video for the EP's final single, "I Talk To The Wind."
Ade shares new song/video "Junk In Orbit"
DIY auteur Ade has just shared a new single and video "Junk In Orbit," a buoyant blast of indie-pop featuring an indelible latticework of earworm hooks, analog synths, and overdriven guitars. The video's homemade VHS aesthetic already spawned a viral star – a brief clip of the video's prop TV surfaced on TikTok, unpredictably setting off a debate about its mysterious origins, yielding over 21 million views and counting.
Couch Prints (NYLON, Gorilla vs Bear, DIY tips ffo Beach House, Low) share "Alive" / 'Waterfall' EP out Sep 23
New York City duo, Couch Prints are today sharing their glistening new single, "Alive", which comes as another serene installment of their brand of introspective dream-pop arriving as the latest to be lifted from their new six-track EP, Waterfall which is out for release on September 23, 2022. The new music follows earlier tracks that found support at Gorilla vs Bear, DIY, NYLON, Alt Citizen, Highclouds and more.