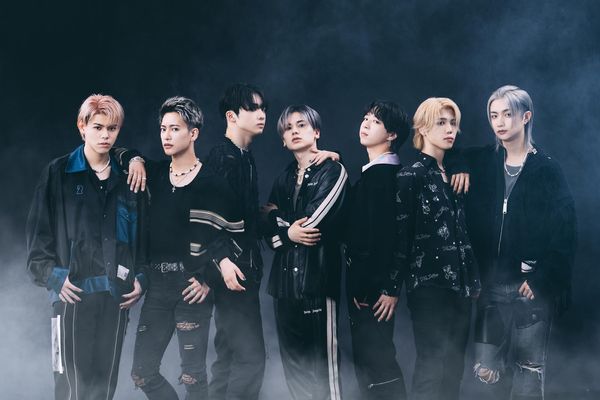 @skopemag news – monday – august 29, 2022 @ 11 am est
@skopemag HQ – http://smarturl.it/skope
GRIM SICKERS NEW TRACK, MVKALO, AARON AK, BEATS BY KOBRA. OUT NOW
Beats By Kobra creates tracks that transcend genre, language, and borders. 'Diamante'​ is a perfect example. Bringing together talent from all over the world, he has put together an enthralling blend of hip-hop, trap, and EDM. This is music for real hip-hop fans who are ready to see what the future of the genre sounds like. The perfect addition for any progressive hip-hop playlist.
Izis La Enfermera de la Salsa estrena nuevo álbum "La Enfermera Llegó"
La cantante Isis Rosario, mejor conocida como Izis "La enfermera de la Salsa" lanza al mercado su nuevo trabajo discográfico titulado "La Enfermera Llegó". Un álbum interesante y cargado de buena energía en donde muestra su versatilidad musical.
Music Submission: MKXero
"Gimme That Beat" does exactly that! Driving, classic 4-on-the-floor house beats with an infectious bass riff that you can't get enough of, paired with a music video about a dancing astronaut. When it's finished you'll want to see & hear it again!
Splintered Throne – New Album 'The Greater Good of Man' Now On NWOTHM Full Albums!
Their new album, " The Greater Good of Man " (releasing Aug 19th) marks the post-pandemic return of this Pacific Northwest Metal favorite. Eight melodic and burning songs were hammered out over the course of the pandemic, as well as a re-recorded version of their Bic-flicking power ballad "Immortal," written in memory of Lemmy Kilmister. Packed with memorable melodies, heavy riffage, and high-energy performances, this album reflects myriad influences ranging from Power Metal, Melodic Hard Rock, and Bay Area Thrash. This is an album for headbangers and horn raisers!
Align The Tide Release Blistering New Album "Hollow"
"Hollow" is a perfect transition into our new style as Align the Tide, still keeping the main elements but with a refined sound. Expect heaviness, catchy choruses and in your face riffs that will make you dance. We decided to go with a topic such as 'Mental Health', in which most people go through on a daily basis. Each song has its own story that most people will relate to as some tracks are based on real life experiences as well as having concepts and stories.
ALIGN THE TIDE Goes Heavy On The Catchy Grooves With New Album Hollow
Music Submission: Dan Murch
Dinner at Mine was written to capture an evening in producer Dan Murch's Barcelona studio. With guitar licks and synthesisers taking over his life, Dan wrote Dinner at Mine as a conceptual EP combining found jazz & interview samples with vintage drum breaks & analogue synths. The result is a groovy, broodily ambient beat tape with a lot of soul.
Asylum: Release Sadistic Intent the second single from upcoming album 'Tyrannicide'
Lead Guitarist Rob Armstrong comments: "'Sadistic Intent' delivers on all fronts, its aggressive and in your face but also tackles a very dark part of the human race. Personally, I have always felt that we live in a false sense of safety and this song for me describes what could be lurking around the corner. Musically its dark, intense and melodic – it definitely contains some of my favorite riffs!"
ICYMI: Flint's Louie Ray Releases New Single "Start" + Official Video Friday
Uprising Japanese boy band BE:FIRST, Announces Release Debut Album, 'BE:1', Less Than 1 Year Since Group's Debut
Debuting in November 2021, BE:FIRST is made up of seven dance and vocal members which includes SOTA, SHUNTO, MANATO, RYUHEI, JUNON, RYOKI, and LEO, who are signed to renowned Japanese rapper and artist, SKY-HI's management company and label, BMSG. Under the name BE:FIRST, this seven-member group has swept the No.1 spots on various charts in Japan, such as their debut single, 'Gifted.' and second single, 'Bye-Good-Bye' which hit number one on the Billboard JAPAN HOT 100. The latter single's music video received over 26 million views on YouTube. BE:FIRST has announced the release of their first album, which will be made available on all major digital streaming platforms on 29 August 2022, Monday. The physical album 'BE:1' is available for purchase from today, via BMSG's Music Shop.