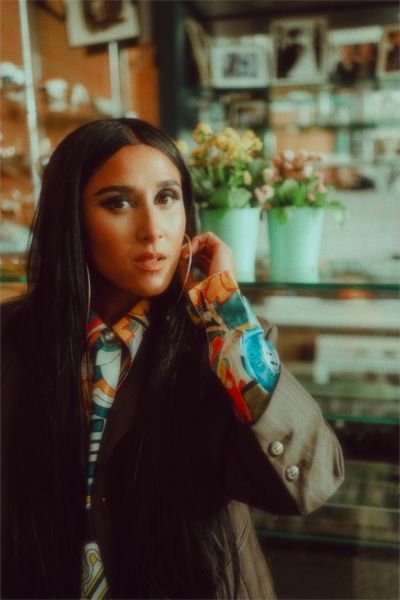 We all know the phrase, love comes when you least expect it. A new single by Brighton-based Veiga Sanchez, better known as Salt Ashes, touches upon the exact phenomenon. 'Didn't See It Coming' captures her version of a love story with Saturday Night Fever meets American diner-inspired visuals. 
Ever since her debut album in 2016, Salt Ashes coined her signature dark-pop sound mixed with dance flair elements fusing together an array of influences like Bjork, Depeche Mode, and Change.  
On 'Didn't See It Coming,' Salt Ashes focuses on big electric rhythms while maintaining dark-pop undertones that sublimely contrast with her angelic vocals. For this release, she's collaborated with Dimitri Tikovoi, the Grammy-nominated record producer and DJ who has previously worked with some of music's biggest names from Placebo, Charli XCX, Becky Hill, Blondie, and Purple Disco Machine.
Salt Ashes has already unveiled a music video for 'Didn't See It Coming' that blends two unusual realities into a visual that makes sense. From a quite boring, stereotypical American diner esthetic, the camera takes you into a daydream scenario of Saturday Night Fever's passionate exchange. 
Watch the 'Didn't See It Coming' video below. 
https://www.youtube.com/watch?v=9670-N9gfqk