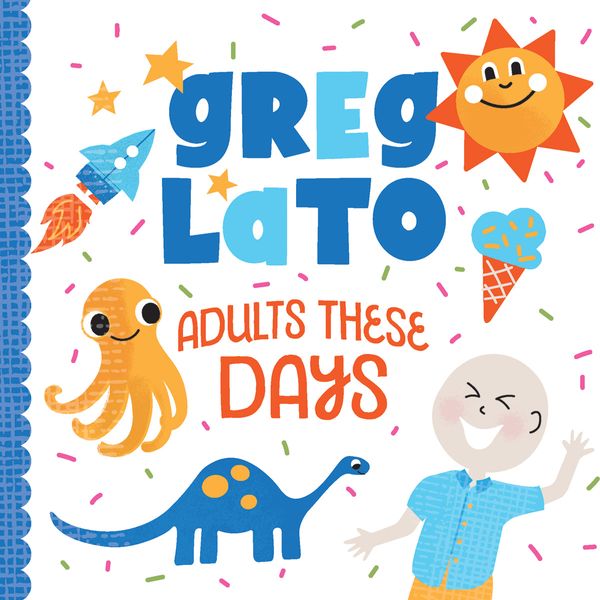 "Adults These Days" shows off the undeniably silly ways of Greg Lato. Layer upon layer is applied with painterly precision. Everything about it revels in its technicolor brilliance. Verses here work as the core of the entirety of the collection, with the album working best when taken in as a singular whole. A whole lifetime gets explored within the undeniably cheery spirit. Words here matter a great deal for he paints an entire portrait. The infectiousness of the rhythms and riffs make the album irresistible. Nods to pop, arena rock, and more into this wild rush of textures.
"New Lunchbox" sets the tone for what follows. Handclaps, riotous riffs, and downright fantastic lyrics help to tie the entirety of the track together. An innocence comes to define the rush of "Relive This Song Again". Keyboards anchor "Everybody Needs Someone" glittering chords rising above the rest of it. Various flourishes flash to the front of the line with "My Birthday Party". Going for a stripped-down take "Thankful" has a careful cadence to it with the song opting for an intimacy of sorts. A sound reminiscent of Jon Brion's classic urbane pop sound radiates throughout the entirety of the title track "Adults These Days". Little weaves of symphonic bliss pour through "Sweetest Dream Of All" has a fragility to it. Going for a pure sense of storytelling is the narrative of the childlike finale "The Bike In The Tree (Spoken)".
Greg Lato proves to be a rather playful storyteller with "Adults These Days".