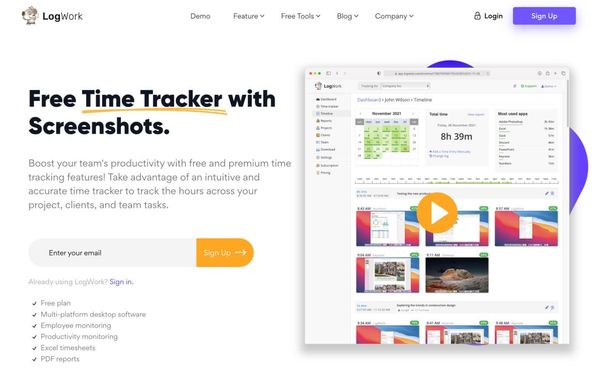 If you are a freelancer or part of a team and are looking for an effective way to track your time and screenshots, then LogWork is the perfect solution for you! LogWork is a time tracker with  the screenshot monitor feature that makes it easy to keep track of your work. It's simple to use, and it's affordable. Plus, it has many features that will make your life easier. In this article, we will discuss the benefits of using LogWork and compare it to some of the other options on the market.
1. Easy To Track Time & Screenshots
One of the best things about LogWork is that it makes it easy to track your time and screenshots. All you have to do is install the LogWork software and then start tracking your work. There's no need to worry about manually taking screenshots or recording your work time. LogWork does all of that for you.
Plus, LogWork makes it easy to see how much time you've spent on each task. You can see how long you've been working on a project, and you can see how many screenshots have been taken. This information is valuable when trying to figure out how efficiently you are at completing tasks.
2. It's Affordable
Another great thing about LogWork time tracker software with the screenshot monitor feature is that it's affordable. If you're a freelancer or if you're part of a team, you know how important it is to save money. And LogWork does just that. It's priced at just $5.99 per month, making it one of the market's most affordable time tracking solutions. Plus, if you sign up for a yearly subscription, you'll save even more money.
3. Easy Dashboard & Reports
LogWork also has an easy-to-use dashboard. From the dashboard, you can see all of your project's data in one place. This includes the amount of time you've spent on each task, the number of screenshots taken, and more. Plus, LogWork makes it easy to generate reports. This is valuable when you need to show your work to a client or your boss.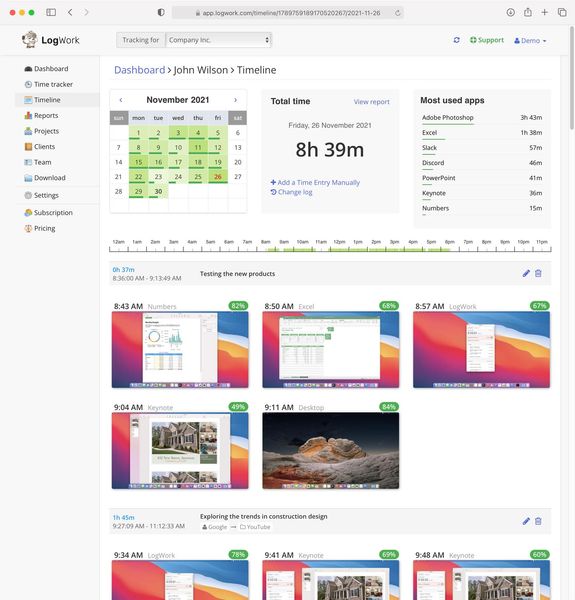 4. 100% Accurate Data
LogWork is also 100% accurate. This is important because you need to be able to trust the data that's being recorded. With LogWork, you can be sure that the data is accurate and that you're getting an accurate picture of your work.
5. It Can Be Used both on a Phone and on Laptop
LogWork is also versatile. It can be used both on your phone and on your laptop. This makes it easy to track your work no matter where you are. Plus, LogWork is a mobile-friendly website that makes tracking your work on the go even easier.
Conclusion
If you're looking for an easy-to-use, affordable, and accurate time tracking solution, then LogWork is the perfect choice for you. It's versatile, it's easy to use, and it has all of the features that you need. So why not give LogWork a try? You won't be disappointed.