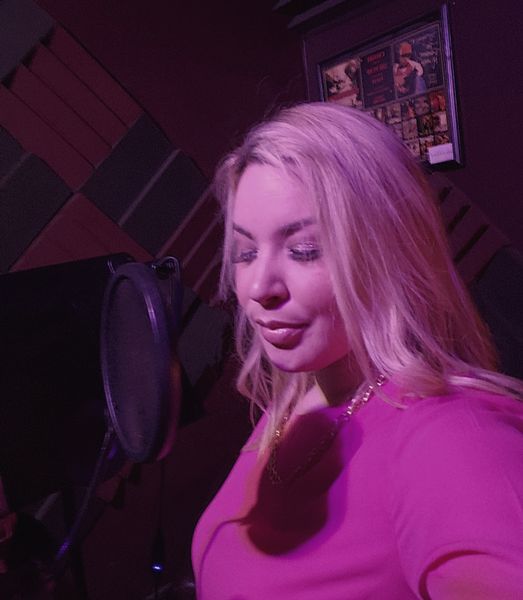 The tumultuous state of the world has caused darkness to overwhelm many, and in such times, it's vital to find a shimmer of hope in all the hurt. Christina Morgan-Diaz is that shimmer and a dazzling light, too. Her talent, heart, honesty, and faith in the Lord get her through the ups and downs, knowing she is never alone. Her creations' divine and humane essence attract many and provide listeners with a sense of hope. Her accomplishments prove this not only as an award-winning contemporary Christian singer/songwriter, with the chart-topping single and radio hit "I Need More," but also as a mental health advocate and licensed therapist for her community. Representation and authenticity are key to Diaz, as she incorporates the various cultures she was surrounded by growing up in the diverse borough of Queens, NYC. For future endeavors, she plans to draw from her Colombian roots, with Latin beats and Spanish lyrics, and delve further into worship music. Overall, Diaz reveals that she has turned to music in her times of hardship and wishes for others to do the same, beginning with her newest, heartfelt single, "You Are."
The guiding light Diaz emits results from her ability to bear her emotions. In her lyrics, she confesses, "I don't wanna hear no other, God my heart is crying out, no more assassinatin' brothers, Sisters, don't you know there's power in the tongue." She conveys the significant impact of people's words, including her own, both kind and unkind. Understanding this responsibility, she makes sure the words of "You Are" help people recognize that they're not alone in their efforts to get through each day, "focus on the sun," and put "one foot in front of the other."
The bird's eye view of the beautiful neighborhood represents the number of earth's inhabitants that cope with daily struggles and mental illness, no matter where they reside. As the video begins, it is apparent that life is an uphill battle, as Diaz begrudgingly carries out her morning routine. What would seem like an "average day in the life" can feel incredibly challenging to endure, and the "You Are" music video successfully demonstrates that.
Shot in her own home and directed by her husband, Diaz was not afraid to include a personal touch. Her heart and experiences are clearly reflected on screen. She describes the vision for the video as "biographical," showcasing her own hardships, including physical injuries that hindered her ability to work and pursue her passions. Although there are many personal influences, everyone can relate to these scenes.
Diaz explains, "I want to show people that even though we may feel alone going through these difficult life situations. At the end of the day, we can turn to God and turn to our support system." She shows listeners that they have friends, family, and support to rely on, with the joyous dance scene at the end signifying the need for human connection.
Follow Christina Morgan-Diaz: