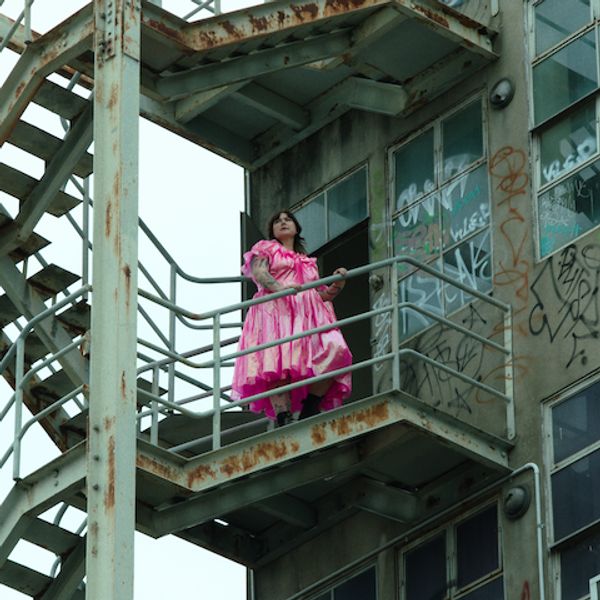 @skopemag news – tuesday – august 9, 2022 @ 8 am est
@skopemag HQ – http://smarturl.it/skope
NEW MUSIC: Sleepy Tom Drops Groovy Tune, 'Time and Time Again' (ft. Hotel Mira)
Watch Franklin Gothic's "Spark" music video; debut LP out on 8/19
Jay gave some words regarding the single's origin: "'Spark' was inspired by a pretty tragic event that occurred in my life around the time I was writing the record. My mind was consumed with "what if" scenarios. I was imagining a different outcome, where someone's pain was given space or accepted. I guess I was denying the reality of what happened as a way to cope. I'm really grateful to Erik, though, for making this song what it is. The version I originally sent him was similar, but weighed down and brooding. The first time he shared the final version with me, I was floored. It changed my whole perspective. The sadness and discomfort are still very much a part of the song, but he captured something nurturing and compassionate, which was really comforting to me."
Nashville Indie-Rock Act Goldpark Share New Single "I Guess It's Never Enough"
Following recent singles like "Covered in Sunshine" and "Lady Lightyear," "I Guess It's Never Enough" is another catchy rock tune that oozes rock & roll attitude. Atop grooving instrumentation, Wes' euphoric vocals deliver lyrics about rising above gossip and betrayal. "No one likes to be talked about. Especially when it's all lies," Wes writes.
Nisa (ffo Nilufer Yanya, Lily Konigsberg) shares new single / Announces EP produced by Nate Amos (of Water From Your Eyes, My Idea)
Following earlier tips from the likes of Under the Radar, Consequence, Impose and more, the new EP chalks up Nisa's third EP release in just over a year following last year's Guilt Trip and Time To Plant Tears. Lumaj's new project, Exaggerate was conceived in a liminal period, while she was bouncing between Los Angeles, London, and New York. As a result, there's a journalistic intensity that seeps through it, even at its most accessible.
THE INFERNO DOLL Premieres "Ghost Waltz" Video at Metal Insider
Gothic horror inspired artist THE INFERNO DOLL is now streaming a video for the song "Ghost Waltz". The song is taken from the 2020 EP Sacrifice.
Ava Toton, american guitar/songwriter prodigy, is a semi-finalist on Unsigned Only Music Competition
Unsigned Only is a unique annual international music competition designed for solo artists, bands, and singers who are not signed to a major label record company or any of its affiliates, subsidiaries, or imprints (indie label artists are eligible). The goal of Unsigned Only is to find an outstanding, talented performer: a band, singer, or solo artist…a newcomer or veteran…raw or polished – the "gem" that needs to be discovered. Unsigned Only is looking for the total package.
A VOID — Unveil Overcast New Single: "5102" || + New Album: 'Dissociation' Out 9 Sept
Taken from their awaited second album 'Dissociation', due 9 September, the discordant new track blends clear and clamouring vocals with steady guitar lines and shadowy drum beats reminiscent of the grunge greats.
Djent metal band MYCELIA drop new music video "In A Gas Station…"
Swiss djent-metal band MYCELIA reveal who murdered Ava Kessler in new music video & single "In A Gas Station at the Outskirts of the Meth Desert" –
LIL TECCA RELEASES NEW SINGLE & VIDEO "FASTER"
The skittering beat gives the track a distinct jolt as Tecca tears through verses with undeniable charisma. Between bold and blunt bars, he carries a catchy chorus, "You moving faster." In the accompanying visual, he lives the high life surrounded by models in the back of a luxury car and in an opulent hotel room. He surveys the night skyline alone as he raps in the midst of penthouse debauchery.
As The Structure Fails Drop New Single/Video "All the Weight"
The anger and defeat present in this song is meant to offer a space for listeners to release negative energy, finding community and security in their struggles.
Lālo Parade releases psych-pop inspired single 'Fasho'
BUZZHERD Release New Song "Pinworm Quinceanera"
The brutal Bethlehem, PA, based BUZZHERD have released their new single "Pinworm Quinceanera" on all streaming platforms. The song is from their upcoming split with PALE HORSEMAN which will be released on October 28th.
The band comments "This spine tingling tale of digestive malaise will have ya on needles and pin(worms). Hails to thee!"
WATCH: CLINTON KANE RELEASES THE OFFICIAL VIDEO FOR "KEEP IT TO YOURSELF"
Cory Singer Does it Again and Pays Homage to a Lost Love In New Single "I Still Love You"
WATERPARKS UNVEIL MUSIC VIDEO FOR "SELF-SABOTAGE"
Directed by Erik Rojas, the "SELF-SABOTAGE" visual is a cinematic display of the group's day to day life on tour. Accented with vivid hues of color, the anthem's snappy guitars and fuzzy electronics underline the manically catchy hook highlighted by Awsten's wild sky-high register. The spirited vocals and infectiously cheerful guitar riff perfectly contrast with the diary-esque lyrics that detail Awsten's self-imposed restrictions. "SELF-SABOTAGE" is yet another illustration of the trio's uncanny knack for the unpredictable.
Knife Girl battles Gender Dysphoria with new album 'Uniform'
Toronto Pop Songstress Sam Casey Wrestles With the Hurt of a One-Sided Fling on Single "New Company"
Dreadrock drops Official Music Video for "Being Cool"
Robyn Meets Lana Del Rey: New Single + Visuals
"Happier Now", co-written with The Temper Trap's Toby Dundas and produced by Tones and I collaborator Konstantin Kersting, is a perfect introduction to the Elizabeth of 2022. The lyrical motifs of the wonderful world of nature are recast in neon here, their old prismatic glow replaced by a dangerous, alluring coolness. Unlike Elizabeth's protagonist's past, though, the main character in "Happier Now" is marked by her defiance, her total refusal to backslide even as she's pulled into an ex-partner's web: "I am happier now," she insists, "you're not around."
Kutiman shares new dreamy double-sided single 'Believe In You' ft Dekel & 'Fresh Haze' VIDEO
Today, much-revered composer, producer, filmmaker and multi-instrumental polymath, Kutiman showcases his discerning ear for the groove on his new double-sided single. Believe In You pairs Dekel's dreamy vocals with a backing of languid bass lines and dub effects while Fresh Haze is a shimmering psych-infused instrumental perfectly suited for hot summer days. Both tracks are taken from Kutiman's new album 'Open' forthcoming on Siyal, October 14th 2022.
ASYLUMS — Release New Single: "Understand The Psychology" || +New Album 'Signs of Life Out 14 Oct
On 9th August, Southend's finest – ASYLUMS – return with the soaring power-pop single: "Understand The Psychology".
The cut arrives as the follow-up to their recent critically acclaimed comeback singles "Crypto Klepto" and "Scatterbrain", all of which will feature on their keenly awaited forthcoming album 'Signs Of Life' – out 14th October via Cool Thing Records.