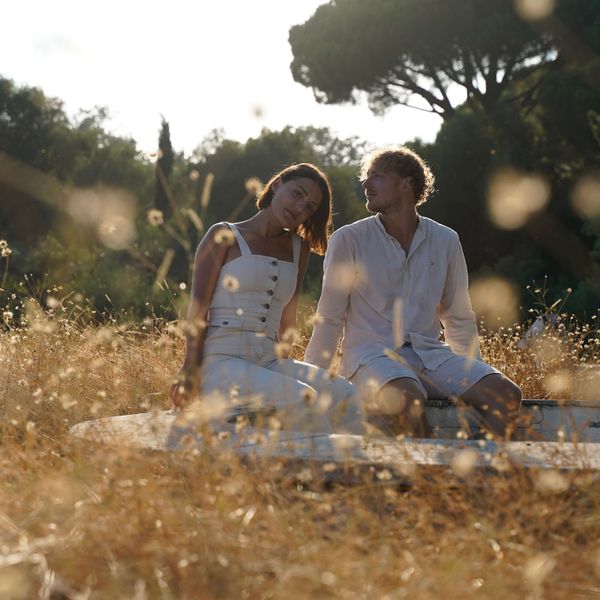 @skopemag news – monday – august 8, 2022 @ 11 am est
@skopemag HQ – http://smarturl.it/skope
Bizkitbnb feat. Eric Bellinger – Casamigos [DJ Pack]
1AmBabyJoker x Unique Musick – Where The Freaks Feat. Erica Banks
Xades unveils "Locked In" alongside exhilarating remix!
Xades (pronounced shades) is the newest creation of the DJ and curator known mostly under MSJY. Whilst MSJY's DJ sets are known for their heavy bass drip and bouncy rhythmic darkness, Xades is an ode to the sweet latina soul hidden underneath the tiny powerhouse bouncing behind the booth. Whilst it is certainly new to hear the voice behind the sound, MSJY has been spreading her music all over the world for more than 8 years.
Music Submission: Atomic Royalt
Atomic Royalt is The Biblical End of Times Band. When those Trumpets Erupt there is no going back. I make music for God and his people. God inspires me, through my dreams and everyday life. My sound is Atomic Royalt, something not of this earth.
"I'll Be There Soon" is definitely going to resonate with fans of artists such as Drake, Kanye West and Kendrick Lamar. This project exemplifies the energy and vibe that you can expect from Baby Shade's music, while also highlighting the personality and drive that makes this musician so special and one-of-a-kind.
Music Submission: Rainy Day Café
The project began when Williams decided to move to the sunny seaside town of Brighton to start fresh after the COVID-19 pandemic and finishing university in Manchester. Along with this change of scenery came new songs and an inspiration to start a new musical project, one Williams would pursue alone after playing in several punk bands throughout his youth.
Music Submission: Radio Drive
Radio Drive featuring Kevin Gullickson had just released a full album in September of 2021, titled "Before The Day is Through". It was still the early winter months of 2022 in Minnesota, where Kevin lives and has his home studio. The timing wasn't quite right to resume live performances, so Kevin being the ever busy musician, songwriter and recording artist, decided to record some new song ideas before the arrival of spring. He didn't want to undertake such a huge project as a full album and yet had too many songs to just release a single, so a 4 song EP was the perfect option.
Amsterdam's Personal Trainer announce their debut album "Big Love Blanket" | Out November 4th | Share new single "The Lazer"
The ten tracks of "Big Love Blanket" display a playful diversity of sounds and influences, landing on one all of their own that has been championed as "rapturously fun" by Ones To Watch, "incredibly catchy indie-led pop" by Record Of The Day, "curious and endearing" by Steve Lamacq, "remarkable" by CLASH and even compared to LCD Soundsystem by Marc Riley. The first song to be released ahead of the album, "Key Of Ego", was one of NME's New Bangers too, and rightly so.
MARCO MENDOZA release "New Direction" video and digital single
After "Shoot For The Stars" and "Take It To The Limit", it is time to know the title track of the upcoming MARCO MENDOZA album, out now as a digital single and official video. "New Direction" is a heartfelt mid-tempo song where the melodic side of Mendoza's composition shines through and through in the chorus.
REGENT — Release Final Single: "You Wanna Play With Me" || Album 'Just A Revolution' out Friday
Today, REGENT return with the riotous rock'n'roll of new single "You Wanna Play With Me".
Multi-Platinum Artist Cimo Fränkel & Skofee Share Intimate, Stripped Version of 'Where Do You Hide Your Love'
Colorado-Based Producer jackLNDN Drops Electrifying Single 'In My Mind'
TOKYO GIRLS' STYLE release long-awaited new album 'Nocturnal' – their first in seven years!
Four-member girl group TOKYO GIRLS' STYLE have released their sixth album 'Nocturnal' – their first full-length release in seven years. The title refers to creatures that come alive at night, as well as night-blooming flowers, and the album has the theme of "thinking of someone on a sleepless night". The group members were still elementary and junior high school students at the time of their debut, so this will be their first album they've made while in their twenties – and its nighttime theme is an indication that they have grown up.
Watch the official video for Chris Lorenzo and COBRAH's collab MAMI
Quinn Christopherson shares song "Celine" // Bullion Prod debut LP Sept 16 – Play It Again Sam
Today, Alaska native Quinn Christopherson shares his newest soul-bearing single "Celine," out on Play It Again Sam / PIAS. The new track follows the release of the intimate and transfixing "Thanks" and Quinn joining The Wild Hearts Tour supporting indie greats Sharon Van Etten, Angel Olsen and Julien Baker on a national run of shows. All dates are listed below including the previously announced dates with Courtney Barnett and Lucy Dacus as part of Barnett's Here And There Festival.
OUT NOW // Explore familial devotion in Lisabel's "Flor de Louis"
Lisabel is a contemporary artist, forming a melodious blend of soul, jazz and pop to create her individualistic soundscape. The Italian born, London based singer-songwriter has become quite the globetrotter having studied in various music schools around the world, infusing her music with a rich musical heritage that shines bright.
Breland releases new single featuring Lady A
Bad Realm Records/Atlantic Records/Warner Music Nashville artist BRELAND teases his highly anticipated debut album CROSS COUNTRY with the release of the grooving breakup track 'Told You I Could Drink' featuring Grammy award-winning trio Lady A.
Israeli metal band Illegal Mind release EP "Forbidden Content"
Post-Apocalyptic Alternative Metal band from Tel Aviv, Israel, ILLEGAL MIND, has released the EP "Forbidden Content", with 2 lyric videos on "Free" and "Bleeding Sky" and has been rehearsing and writing new material. The band is currently recording their new album, and intends to start releasing more singles in 2022.