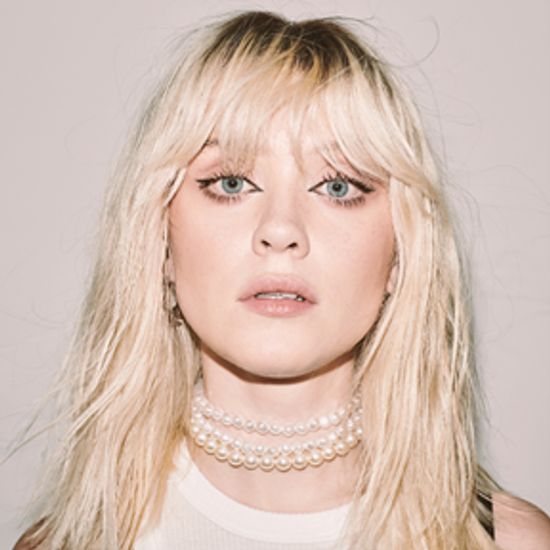 @skopemag news – friday – august 5, 2022 @ 11 am est
@skopemag HQ – http://smarturl.it/skope
Music Submission: Steve Hodges
Country kicking is a story song about a girl that lives and breathes everything country, she lives near a small town on a small farm and is a rodeo star loved by many! She is very proud of her country heritage and loves her country music! She is a very pretty girl that is fine with showing it off, especially when she does her thing! a true country girl she is not afraid to get her hands dirty,
After Receiving 'Complex's One to Watch' Accolades JD Cliffe Returns with 'Runupthebag'
North London's JD Cliffe has been causing a scene in the UK rap game over the past year. Having shared the stage with Yung Fume and House of Pharaohs, JD's also received support from the likes of BBC Radio1 Xtra (DJ Target's Unsigned Artist of The Week), EARMILK, Complex, Trench Mag, Marbek, Spotify and Colors Sessions. Now, the vibrant artist returns with his next release Runupthebag.
Mustbejohn releases latest summer banger 'Handy Mandy'
Bubbling back beats lay the foundation for John's signature blunt vocal delivery as he paints the picture of a messy London night out. Having built a reputation for his ability to seamlessly blend genres, this bouncy dance track is yet another summer heater from the fast-rising artist. Leading to a signature hook-y chorus John sings "Has she got gorgeous eyes or is she just on mandy" in another tongue in cheek and unforgettable track continuing the emerging artist's exciting trajectory as one of the UK's compelling new names.
CANDLELIGHT MEDIA ALERT: New Videos + Albums From MMXX, Darkest Era, + Abduction — WATCH
At the core of MMXX is Andrea Chiodetti (ex-The Foreshadowing) on guitars and keys, Jesse Haff on drums (Daylight Dies + Gökböri) and Egan O'Rourke on bass (Daylight Dies). Together, they channeled inspiration for composition after composition to collaborate with a geographically, culturally, and stylistically diverse collection of celebrated vocalists and musicians from around the world.
MAN THE LIFEBOATS — Release Video For Rip-Roaring New Single: "Born Drunk" || +Announce New Album 'Soul of Albion'
Salty seafarers – MAN THE LIFEBOATS – are delighted to launch their brand new album: 'Soul of Albion' – confirmed for release on 14th October 2022 via Wood Head Records.
Madonna & Saucy Santana release 'Material Gworrlllllll!'…
The song arrives ahead of FINALLY ENOUGH LOVE: 50 NUMBER ONES, Madonna's 50-track career spanning compilation album, releasing on August 19, 2022. The collection, curated by Madonna, is in celebration of her historic milestone as the first and only recording artist to have 50 #1 hits on any single Billboard chart when she topped the Dance Club Songs chart for the 50th time. Madonna most recently released the 16-track version, FINALLY ENOUGH LOVE, which is available now on streaming.
Introduction: Roofman – first album single out now // Skopemag
With "Fly Off, Fall Down, Come Back" Roofman celebrates his real debut. The absolute contrast to the soft-washed 2:30 standard mush, this is an epic 8-minute track in which sound and songwriting are absolutely in the foreground. It was released on Hamburg-based label Clouds Hill (The Mars Volta, Peter Doherty).
Bristol Singer-Songwriter Natalie Holmes Shares 'Floating TV' Ahead Of New Album
Described as a consistently astounding songwriter, South West / Bristol based singer-songwriter Natalie Holmes writes lilting, haunting and yet also invigorating Indie-Folk tinted with a hint of Pop. Now back with new single 'Floating TV' taken from the upcoming album 'Vitamin Be', Natalie once again demonstrates her honey toned vocals and incredible musicianship.
Umbilicus (Cannibal Corpse/Deicide members) release video for new single "Gates Of Neptune"
New rock band UMBILICUS has released their third single, "Gates Of Neptune", from their upcoming debut album "Path Of 1000 Suns", with an accompanying video. Fresh onto the scene, the quartet have put their death metal chops aside, and embraced their collective love of 60s and 70s hard rock.
LESS KILLOY uncovers dazzling debut single "Palm Trees"
As an artist LESS KILLJOY really only has one wish "I hope my music will speak for itself, because for real, that's the only way I know how to express myself and interact with humans and there's a lot I want to say".
Jamie Beale reveals music video for new single 'King Godzilla'
[PRESS] Celebration Summer "Fraud" Single/Video Out Now
Moore Kismet Drops Remix of "Hold Up" | Tickets for First Ever Headline Tour on Sale Now!
Today Moore Kismet is releasing their remix of their fierce collaborative single "Hold Up" – a track they created with WHIPPED CREAM, Big Freedia, and UNIIQU3. Injecting their classic "Moore Kismet" flair into the track, they breathe new life and dynamics into the powerful tune. The original mix was released in January 2022 and in April was tapped for the official trailer of HBO Max's "Legendary" show Season 3 – check it –
UK producer SOUND OF FRACTURES unleashes scintillating new track and visuals to "Your Touch"
This latest offering emerges as a pulsating club-leaning dance track of growing complexity. Decorated by the collaborative sampled vocals of Spotify New Music Friday and BBC R1 artist Polly Money, syncopated staccato beats drive forward the pulsating track, combining raw UK garage influenced drums with atmospheric vocals, building to anthemic synth hooks within the drop.
MÁDÉ KUTI — Shares New Song: "No More Wars" || + More Singles To Come This Year
Mádé Kuti – son of world-renowned Afrobeat ambassador Femi Kuti, and grandson of the legendary originator of the genre, Fela Kuti – has shared impeccably groovy and soulful new track "No More Wars" (via Partisan Records).
SHITTY BOYZ RELEASE NEW ALBUM 'TRIFECTA 2'
MAISIE PETERS UNVEILS NEW SONG "BLONDE"
Commenting on the new singles Maisie explains, "'Blonde' and' Good Enough' are sister songs to me – they represent the two different sides of my artistry and in a way, myself. One couldn't exist without the other and I like to think at shows people will scream just as loudly to both. I'm a songwriter first and foremost, and writing both these songs were fundamental, changing moments in my own life – it seemed only right they came out in tandem."