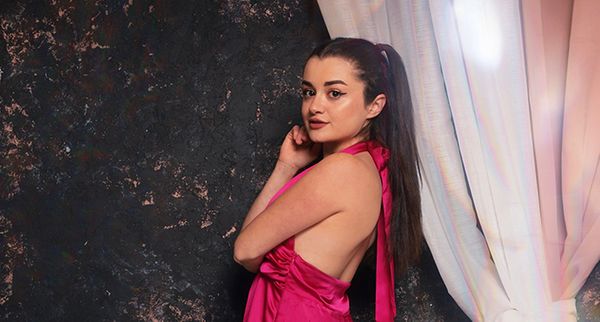 @skopemag news – thursday – july 4, 2022 @ 4 pm est
@skopemag HQ – http://smarturl.it/skope
BROTHERKENZIE RELEASES NEW SINGLE "BIKE NO MORE," OFF UPCOMING ALBUM NATHAN OUT 26TH AUGUST
On NATHAN, Stocker explores what would happen if you listen to, and obey, your demons, if you lean into heathen ideals, if you turn toward self-loathing. The result is catharsis, an observant account of growing a new self. Stocker wrote the 12 new songs on NATHAN between March and November 2020, recording and producing the album with friend and Baby Boys collaborator Caleb Hinz in Minneapolis, MN. This marks Stocker's third full length release as Brotherkenzie and follows 2020's BIG WHAT.
BEN NARCIS shares glistening debut single 'Appocalypse' | out today (August 4th)
James Chatburn Shares Visuals For "Do You Wanna Live Like That (feat. Noah Slee)" Single
The visuals feature Berlin musicians Tim Granbacka on keys/vocals, Johnny Kulo on guitar/vocals, Adam Sait on bass and Richard Young on drums. It was recorded in Callie's Berlin and directed and produced by Dhanesh Jayaselan with creative direction from Shari Annabell Marks.
En Garde: Lou Phelps Prepares For A New Phase with Shape-Shifting Touché EP
A nimble rhymer and an effortless flexer, Lou Phelps is ready to burst out of the Montreal underground with his skittering electro-rap bangers. Coming through with a three-pack of futuristic fire, the Rostrum Records signee shares Touché, a brand new EP. The new EP is home to "Here We Go," an invigorating slow-burn single, which is the first officially-released song that Lou Phelps produced himself.
Zouj, the project of multi-instrumentalist and producer Adam Abdelkader Lenox, releases his newest EP, Metal, on Sept 23rd via City Slang
Zouj is the project of multi-instrumentalist and producer Adam Abdelkader Lenox. After releasing his acclaimed mixtape Tagat last year, the follow-up Metal will drop onSeptember 23rd 2022 via City Slang. On his record, Zouj creates a hyperpop cosmos full of experimental and futuristic sounds that loses none of their catchiness. Both EPs will be released combined on vinyl.
Icelandic Songstress Arny Margret Releases Single and Video 'sníglar' out now, Debut LP Out October 21 Via One Little Independent!
Berlin-based Songwriter and Filmmaker Grimson Shares New Single + Video "Set Gently"
Today Berlin-based songwriter and animator Aiden Burglund has shared the new single "Set Gently" under his indie pop moniker Grimson. The track follows the release of 2022's "Household" which Under the Radar Magazine said "recall[s] Laurel Canyon pop greats like Harry Nilsson" and "Good Dreams," which American Songwriter described as "a psychedelic pop nursery rhyme begging for the simple comforts of rest…"
Ela Minus & DJ Python announce collaborative EP – ♡ out Sept 16
Colombian electronic artist Ela Minus and New York-based DJ and producer DJ Python (Brian Piñyero) have teamed up for their first collaboration, the ♡ (referred to as "corazón") EP, due out September 16 on Smugglers Way, Domino's new dance and electronic-focused imprint. The three poignant songs of ♡ feature DJ Python's immersive, ebbing instrumentals and Ela Minus singing about the liberation, intimacy and mutuality that blooms in love.
Ahead of the release of their debut album, Faye shares "Teeth" | The Charlotte, NC band releases You're Better August 12th on Self Aware Records.
LA indie-pop quartet ,Atta Boy, share new single + lyric video: "Boys" is out now
Atta Boy began as a high school band, and after their first year in college, the group made a whimsical project in the summer of 2012 that became their debut album, Out of Sorts. Eden Brolin (vocals) Dashel Thompson (piano) Freddy Reish (guitar) and Lewis Pullman (drums) didn't expect anyone outside of their friends and family to hear it, but to their surprise, it captured listeners in over 70 countries. Eight years later, after pursuing individual endeavors, the band reunited to release their follow-up LP, Big Heart Manners, which caught the attention of several leading tastemakers like American Songwriter, Atwood Magazine and The FADER. Now, in 2022, with millions of streams on Spotify and a captivated audience of over 226,750 monthly listeners, Atta Boy are back to capture the intricacies of not only life's highs and lows, but the smaller, in between, seemingly trivial moments that make one feel most alive.
Sol Messiah "Roc Steady" New Single & Music Video Featuring Sa-Roc Out Now
Mommyheads announce new cerebral pop-prog record; share first song/video
BAAUER RETURNS WITH NEW TRACK & VIDEO
Harrison Rodrigues aka Baauer – spent much of the last year traveling, recording, and playing live across America and Europe, tuning his music to ecstatic crowds post covid. Highlights included executive production for the much hyped k-pop tastemaker Omega Sapien, which soundtracked the launch of Apple's new Macbook Air M2 in April. And a blinding performance, headlining Hard Summer alongside RL Grime: which moved Dancing Astronaut and thousands of fans to declare it monumental – the best set of the biggest dance festival in America.
DUNCAN LAURENCE SHARES NEW SINGLE "ELECTRIC LIFE"
Duncan Laurence says, "In 'Electric Life' I sing about a warm, loving and grateful feeling towards loved ones who have passed away. It is a positive song about the transformation of deep sorrow into a feeling of hope. Delving into your memories like that probably comes closest to a brief visit to heaven and being there with all the ones you have lost."
Rot Ken Rolls Down the Road Home in a "Foreign"
With his raw, unfiltered bars that flow through freeform melodies with a sharpened timbre, Rot Ken is not to be overlooked. The young leader of Georgia's newest wave of artists continues his celebration of his newfound freedom with a new video for his JetsonMade-produced track, "Foreign," from his recent Free Me project. Ken floats over the buoyant beat, foregoing traditional traditional song structure in favor of free flowing, extemporaneous verse, while dropping gems like, "Sipped it out the bottle, baby girl, now I need a nap/She say I'm moving slow just like her granddaddy/N****s got it, but yeah, I done been had it."
Armor For Sleep share new single and video "Whatever, Who Cares"
Toronto Electro-Pop Powerhouse MAUVE Considers "Where It All Began" with New Single & Video
Check Out ETCHED IN EMBERS Official Music Video for "Fear"!
Lake of the Ozarks Missouri based Heavy Rock / Metal band ETCHED IN EMBERS has released the official music video for their new single, "Fear'! The song plunges the listener through a mix of emotions, from despair and confusion to strength and revolution. Going from the pumping and driven intro and verses, to the swaying release of the chorus, capped off with a signature Tyler Kenyon guitar solo, the song hits all the right feels, and is a much needed anthem for today's world.
The Driver Era Announces New Album & Releases Malibu Music Video
Hamid J Inspires Confidence with New Single "ain't thinkin bout you"
Today, LA-based queer pop artist Hamid J releases his new breakup anthem "ain't thinkin bout you." "After a breakup, there comes a moment, without you even realizing, where you are no longer interested in your ex. You are not angry. Not mad. Not bitter. You are just 'moved on'," the singer confesses. "At this point, your ex has realized what they have lost in you and is delusional to think that you want them back. To which you have only 1 thing to say: I ain't thinkin 'bout you!"