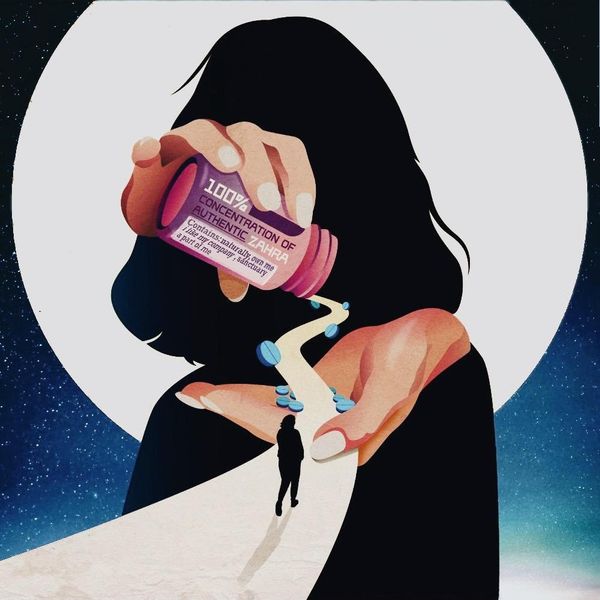 At the start of July, 20-year-old singer-songwriter Zahra released her sophomore EP 'in my company'. It's a very well-polished, mature 5-track body of work, which is extremely impressive from such a young artist.
The talented American artist says: "This EP is about spending time and healing in my own company. Being alone with myself has become my medicine. It has been the best way for me to grow into a more authentic version of myself and as I grow up, I realize being truly authentic to myself is the only way I want to move through life. If my decisions aren't coming from my authentic self, I'll only move towards places that make me unhappy and unfulfilled".
The EP is driven by graceful yet powerful piano, played passionately and with strong emotion by Zahra. She caresses the keys and makes every note stand out, whilst intermingling perfectly with each other. It definitely never gets boring though, especially with the different style of piano that we hear in the song sanctuary. Here, Zahra starts off by playing tentatively, which suits the title. Then once the singing enters the soundscape, the piano becomes quicker, and played in a staccato style.
This is a deep and meaningful EP by a seriously talented young artist. Have a listen to 'in my company' and get lost in Zahra's whimsical sound-land of soft, angelic vocals and twinkling piano.