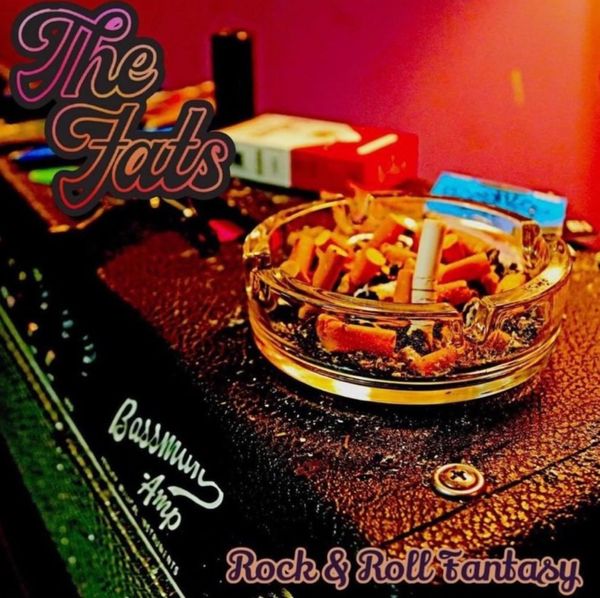 An energetic performance defines The Fats' take on classic rock with the aptly named "Rock & Roll Fantasy." No need to play it loud as that is the default setting. From the riffs to the rhythms, everything here burns brightly. Vocals somehow emerge out of all this din, with the right presence to the whole experience. Songs play off each other resulting in this sense of unity. The interplay amongst the band recalls the classics, from The Doors to the garage rock ethos of Ty Segall's intrepid explorations. Done with a great degree of sheer strength, every single element comes to truly shine.
From the first moments of the gnarled riffs of "Hellhound," they set the bar pretty high. Speed is of the essence as they barrel through the track duration with glee. Drums hit in the right way with "Best of You." On "Long Tall Sally," they embrace a crazed vision, with verses that recall the Velvet Underground's seedy underbelly. Absolutely catchy to its core is the swagger of "Dirty Shirley." Layer upon layer interplay with "Get so High" as the song grows and grows. Going for a take on the blues, "Big Boss Man" has an exuberant tone. Ending things on a high note comes the title track, the colossal scope of "Rock N' Roll Fantasy."
"Rock & Roll Fantasy" revel in the splendid sense of power, one that shows off The Fats' deft chops in creating a record that pays homage to classic rock.
Listen on Apple Music:
https://music.apple.com/us/album/rock-roll-fantasy/1631745608
Follow on IG:
https://www.instagram.com/thefatsofficial/