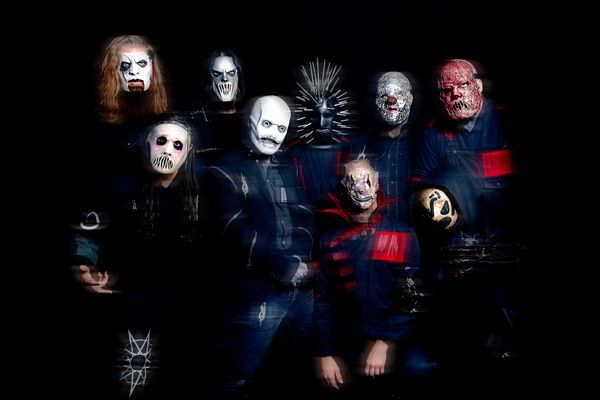 @skopemag news – wednesday – july 20, 2022 @ 7 am est
@skopemag HQ – http://smarturl.it/skope
GREG LOIACONO (The Mother Hips) premieres new single "Even Though I Lost"
"This track was the last one cut for the new record. We were just about to start breaking down the equipment and as I walked by the electric piano I remembered a little riff and sat down to play it. Michael Urbano was at the drum set and joined in. Slowly, the whole band played along and we started recording. It was an impromptu moment that led to some really fun and energetic takes. The only lyric I had at that point was the chorus line, so I was free associating through the verses. But what came up and what I pieced together were these vignettes that kind of celebrate losses and mistakes. Those moments, no matter how messed up they might be when they are happening, are where the good stories come from."
Tatum Gale Shares "Poison Darty" (ft. Laura Jinn) Single via EARMILK | New Track Out Now, Debut LP 'Pretty Green' Out May 2023
Today, songwriter/producer Tatum Gale shares "Poison Darty," a brand new single off his forthcoming debut album, Pretty Green (due May 2023).
Tatum Gale drops hazy single "Poison Darty" taken from forthcoming album
Granddaughter of Willie Nelson and Rockabilly/Outlaw Country/Punk Rock Band the Raelyn Nelson Band Announces Video via American Blues Scene and Tour
"Free" has a special place in Singer/Songwriter Raelyn Nelson's heart as it has truly been her labor of love. Raelyn states, "I wrote this song right after my divorce. There I was stuck at home with 3 youngins, 2 dogs, 5 cats, 3 hamsters, 2 birds, and a fish; which I feel like everyone can relate to after the last two years we've all gone through." If the initial number of streams and downloads are any indicator, "Free" is certainly a song we can all not only relate to, but enjoy.
WHITE HILLS: The Obelisk Premieres "Eternity" Video From New York City Fuzz Rock Duo; The Revenge Of Heads On Fire Full-Length To Drop This September
New York City's favorite fuzz rock duo WHITE HILLS has unveiled a hallucinogenic new video for the track "Eternity." Now playing at The Obelisk, the track comes by way of the band's The Revenge Of Heads On Fire, set for release September 16th via Heads On Fire Industries.
The Obelisk Questionnaire & Video Premiere: Ego Sensation and Dave W. of White Hills
ALCHEMIA drops the video for 'Ashes' and introduces new bass player
Industrial Punk Outfit GLDN Reveals Video For "Parasite"
Industrial punk newcomer GLDN has unleashed another taste of their upcoming EP, First Blood, with new single "Parasite". The video conjures nightmarish visions as if pulled straight from The Ring!
Miesha & The Spanks return with high energy summer single 'I Can't Wait' out 12th July
On the heels of their April release 'Dig Me Out' – an emotional and heavy-hearted ode to the lost children of North American residential schools – Miesha & The Spanks are ready to shed some weight and break into summer with high energy new single 'I Can't Wait'.
J. Nicolás Releases First Single From Upcoming Album, "A Rosary Of Bone"
Stripped Down. Vulnerable. Transparent. Layered over dreamy interwoven guitars and mellow rhythms, J. Nicolás' healing lyricism creates a quiet and comforting stillness of mind with his warm, introspective Americana. Inspired by South-African poet, Douglas Livingstone, his sophomore album, A Rosary of Bone combines his trademark soothing instrumentals with raw, introspective and elegantly-placed words of self-discovery.
J Nicolás Premieres His Supportive New Single "Falling Fast"
Vancouver's BRASS CAMEL Mash Genres with Whirling Maelstrom of Sound Across Debut Single, "Easy"
Debbies explore realities of love with 90's tinged belter 'meaning of love'
Having spent the summer in Jervis Bay spinning the nu-wave of anthemic pop-punk; Kennyhoopla, Machine Gun Kelly & jxdn, Debbies have returned inspired and hungry to put their own sunny, Australian twist on the rapidly re-emerging sound. The result is a relatable, heart-on-sleeve belter, diving into the "meaning of love" at its most sincere, challenging Hallmark & Hollywood's interpretation of what it truly means to be in love. Despite their slew of accolades (1 million+ streams, triple j rotation, triple j Unearthed High finalists, Falls Festival + Yours & Owls Festival + Surflife Festival appearances), the duo are just 21, with 'meaning of love' their sonic-marker as a point of development and maturity, as they enter the next phase of their young lives & music careers.
SLIPKNOT ANNOUNCE NEW ALBUM 'THE END, SO FAR' // SHARE NEW SONG & MUSIC VIDEO – "THE DYING SONG (TIME TO SING)"
MEDIA RELEASE:: LT ANNOUNCES DARING NEW SINGLE + VIDEO 'ROLLERCOASTER'
FLO MILLI SURPRISES FANS WITH EARLY RELEASE OF HER DEBUT ALBUM 'YOU STILL HERE, HO ?' OUT NOW
About the album, Flo Milli shares "My album creative is based on early 2000's nostalgia. As queen of Gen-Z, this is the new age of the Roaring 20s. As a woman and creative, I feel so empowered, full of energy and full of life. I've decided to use social media, technology and my resources to uplift and inspire those who look up to me to use what they have, start where they are, and more importantly start today."
Sundance and Billboard Approved Artist New Single
Casii Stephan has been profiled by the likes Billboard, Parade Magazine and performed at the virtual Sundance Film Festival. She is set to embark on a midwest tour.
LT ANNOUNCES NEW SINGLE + VIDEO 'ROLLERCOASTER'
Music Submission: Indré
Indré is a band of friends eager to bring you a show. Formed in Northeast Ohio, Indré's sonically satisfying blend of influences can be heard in their unique sound. Their relatable songs and lively on-stage spirit will pull any audience member into their "Band Fam". Indré is a band to watch this year with exciting releases and announcements on the horizon.
FAZERDAZE — Signs To Section1 || + Releases New Single: "Come Apart"
They say absence only makes the heart grow fonder, which is case in point if Amelia Murray as Fazerdaze's first release in five years is anything to go by. Returning today with the agile and invigorated 'Come Apart', the producer/singer/songwriter/multi-instrumentalist reminds the world what they've been missing.
Keane's Tom Chaplin reveals new single 'Gravitational'…
Following the announcement of his forthcoming new album, Midpoint, Tom Chaplin has released the second song from the record 'Gravitational'. Midpoint comes out on September 2nd on BMG.
SEGA BODEGA X SOPHIE ELLIS BEXTOR – HYPNOTIZED
Sophie Ellis-Bextor and Sega Bodega today release 'Hypnotized (Sega Bodega Version)', an alternate version of Sophie's latest single born out of sessions between the acclaimed artist-producer and Glasgow producer Wuh Oh. Released on Cooking Vinyl, the unexpected club-ready collaboration follows Sega Bodega's lauded second album 'Romeo' and Sophie Ellis-Bextor's welcome return to the pop limelight spearheaded by her wildly successful lockdown kitchen discos.