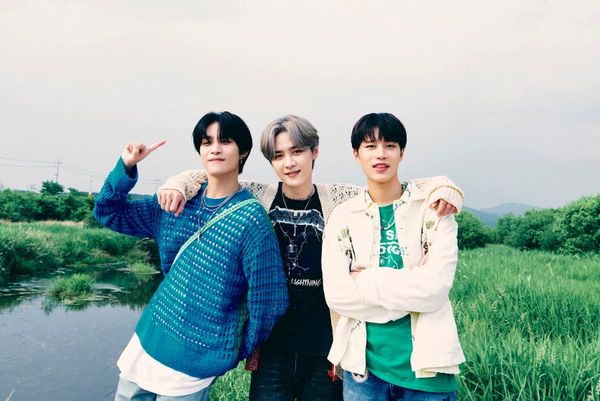 @skopemag news – tuesday – july 19, 2022 @ 4 pm est
@skopemag HQ – http://smarturl.it/skope
Titus Andronicus announce new album 'The Will To Live,' share "(I'm) Screwed" video & tour dates
Stickles elaborates, "In '(I'm) Screwed,' we are introduced to the narrator of The Will to Live at the moment he realizes the walls are closing in. Be it real or imagined, he feels the pressure building on all sides, a feeling to which many of us can relate, I imagine. His faith and fortitude are tested like never before, and the narrative of the album will reveal whether that pressure crushes him or produces a diamond."
Rising London talent J-RACKS drops explosive heater "Free Flow 2"
J-Racks's sharp, potent lyricism across relentless instrumentals emerges as an unconventional breath of fresh air. Shining authority and cruddy bars on full display, "Free Flow 2" returns as the successor of smash single "Free Flow" (1M streams on Spotify). The Slim Typical (M24, Wiley, RV) produced record serves up an array of woozy 808s and snappy drill percussion, while the young talent incites familiar flows from affiliate rappers across the UK sound sphere – mixing them sonically to fully showcase an artist at the peak of his versatile ability, possessing both natural rap talent and a crystal-clear lyrical aptitude.
VOODOO MOONSHINE RETURN WITH NEW SINGLE/VIDEO, "GIVE IT TO ME"
PVA announce debut album "BLUSH" + Share new single "Hero Man" | New album out 14th October via Ninja Tune | EU / UK headline tour announced for 2022
Today, GRAMMY-nominated, South London trio PVA have announced details of their highly anticipated debut album "BLUSH". Following on from the release of their critically acclaimed single "Untethered", the album is due out 14th October via Ninja Tune.
The Interrupters' Release Upbeat Track "As We Live" Featuring Tim Armstrong and Rhoda Dakar Today
Today, Los Angeles band, The Interrupters, have released their bouncy new song "As We Live" featuring legendary artists Tim Armstrong of Rancid/Operation Ivy and Rhoda Dakar of The Bodysnatchers. "As We Live" marks the group's fourth single pulled from their eagerly-awaited full-length In The Wild, set to drop on August 5 via Hellcat/Epitaph Records.
Wise Blood Records To Release 'Faster Than The Fucking Devil" Split Album
Wise Blood Records presents Faster Than the Fucking Devil, a four-band split of blistering black thrash. All killer, no filler: the split features 11 new songs from four of the genre's nastiest thrashers.
Louie Ray "Figure It Out" Official Video Out Now
BRANT BJORK: new album + single announced on HPS Records
Legendary California-based singer, songwriter, multi-instrumentalist and founding member of Kyuss, BRANT BJORK, will release his fourteenth studio album "Bougainvillea Suite" this October 28th via Heavy Psych Sounds Records. Listen to the first single "Trip On The Wine" now!
Guards Share "All I Have to Do is Dream" [Everly Brothers Cover] Single via Beats Per Minute | 'More Cover Songs' LP Due 8/23
NYC Indie rock stalwarts Guards have shared a cover of The Everly Brothers' "All I Have to Do is Dream," the latest single off their brand new covers album, More Cover Songs, due August 23 via CGR.
Guards offer gauzy pop rendition of The Everly Brothers' "All I Have to Do is Dream" [BPM Premiere]
Florida Rock Band Gunshine feat. Austin Ingerman (New Years Day) Releases Debut Self-Titled Album
Gunshine is a rock n roll band hailing from Pensacola, FL. While spending all of 2020 and 2021 writing and recording their debut album, they honed in on what makes them stand apart, and what they do best.
New Music: Indie-Pop Punk Artist Gemma Rogers Releases Anticipated Debut Album (fans of Wet Leg, Ian Dury, Patti Smith)
Through NO PLACE LIKE HOME, Gemma seeks truth and shines the light on the unpredictable, idiosyncratic nature of normal people and day to day life. Though London centric in delivery, and clearly so close to Gemma's heart, this album could have been written in any city in the world and really is something special!
Little Big Town To Release New Album MR. SUN September 16
The genesis of Mr. Sun was unlike any of their previous albums. Due to the pandemic, the band found themselves off the road and apart for the first time ever throughout their 20-year journey. The resilience and creativity born from those months unearthed a deep appreciation for both one another, and the privilege of making music – ultimately inspiring the self-produced Mr. Sun, which packs both the sparkle of storytelling and the heat of truth-telling in a way only Little Big Town can.
Art Moore share new single 'Sixish' – premiering via The FADER | Debut S/T album out 5th August via ANTI- Records
The debut LP from Art Moore, composed of Boy Scouts' Taylor Vick and Ezra Furman collaborators and bandmates Sam Duerkes and Trevor Brooks, will be released via ANTI- on 5th August 2022.
Don't Miss ETERNAL DRAK's New Lyric Video "Siervo del Bien y del Mal"
ETERNAL DRAK's "Siervo del Bien y del Mal" is a track taken from their album Drak Metal, due for release in CD format via Wormholedeath / Aural Music Group.
Bolinas releases "U.L.B", announces album "Heavy Easy Listening"
OSEES Share "A Foul Form" Single + Video via Consequence of Sound | 'A Foul Form' LP Due 8/12 via Castle Face Records
Today, OSEES have shared "A Foul Form," the title track off their forthcoming album, A Foul Form, due August 12 via Castle Face Records.
SAUCY SANTANA RELEASES "BOOTY" MUSIC VIDEO FEAT. LATTO
Allison Jordan's Delicately Dreamy Indie Single "Circles" is Out Now
Tiiva shares liberating new single 'Losing U'
Reflective and weightless, 'Losing u' is the liberating new cut from Tiiva that will leave you ready to dig deep and look forward. The rising artist and producer has honed a unique sound that is there to guide you through the dark times and see you soar through the good.
Heads up: Hezron Clarke on a 'mission' to give reggae a fresh global appeal on new album
While reggae has struggled to maintain mainstream success since its onset, there have been artists whose passion to breakthrough globally while staying true to the core of who they are have been more prominent than others. Today, I am happy to share that we are working with Montego Bay raised Jamaican vocalist, songwriter and producer Hezron Clarke who will be releasing his album, M.O.A.M. (Man on a Mission), available on all streaming platforms on August 19 via Tad's Record (Ernie Ranglin, Tanya Stephens).
NCT U RELEASE NEW SINGLE, "RAIN DAY"
Allison Lorenzen Releases Stunning Video for "Vale" Featuring Midwife (Indie Rock, Dream Pop)
Inspired by Cormac McCarthy's "The Road" – a meditation on both love and violence, Lorenzen's haunting voice and Madeline Johnston's (Midwife) heavy, ringing guitar find a striking middle distance between the novel's polarity. A liminal space where a road can double back on itself. Fitting as we are pitching this incredibly beautiful, but very cold, video in June. "Time is a flat circle".