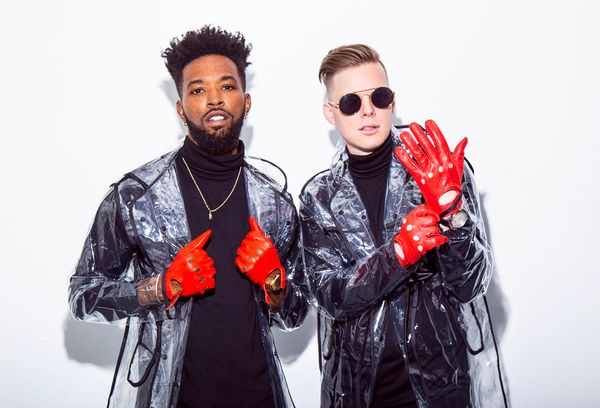 @skopemag news – monday – july 18, 2022 @ 10 pm est
@skopemag HQ – http://smarturl.it/skope
Symphonic Metal Discovery CRYSTAL GATES Drop "Moonshine & Sorrow" Single & Video
Female-fronted symphonic/power metal band CRYSTAL GATES are proud to release their second single "Moonshine & Sorrow", a track taken from the band's upcoming album "Torment & Wonder: The Ways Of The Lonely Ones" due for release on July 29th, 2022 via Wormholedeath worldwide.
Daniel Weber (The Disparrows) Releases New Single "Lose Somebody" + Official Music Video
Metalcore Bruisers TITAN RAGE Release Visualizer For "Terrorizer"
The new track entwines together multiple crowd pleasing aspects of heavy music. Balancing the constituents from more traditional metal subgenres, with those from the more recent arrivals, along with TITAN RAGE's own individual edge, is no easy task and yet the quintet have produced a thrilling composition.
APEIRON BOUND Release Video for "Eleutheromania"
The band comments: "Eleutheromania is a song that focuses on a manic society that's hellbent on paving the road to hell with good intentions. They do this as a way to reassure themselves they're doing the right thing in order to build a better tomorrow for themselves and future generations. This sort of blind faith is utilized by those in high authority to mold society in its own image. They use 'freedom' as a commodity to brainwash society that what they're doing is for the greater good, when in reality is digging their own graves. An unforgivable abuse of power by those that wish to only serve themselves."
[PRESS] Out Now: Strategies "Silent Count"
Earlier this week, Brian Moss (The Ghost, Great Apes, Hanalei), Neil Hennessy (The Lawrence Arms, Joyce Manor), and Paul Lask (The Ghost) announced their new recording project called Strategies. The trio got their start when Paul and Neil began sharing demos with each other during the start of the pandemic. With a limited timeline and geographical constraints, Strategies used those pressures to focus on the task at hand and deliver big on their self-titled debut EP. All three members were active participants in the early aughts Chicago music scene and it certainly bleeds into the songwriting. You can hear for yourself by listening to their single "Silent Count" which is streaming on all digital platforms today.
Metalcore Outfit BLEED LIKE MYLEE Debut New Single "Kiss of Death"
LADY LONDON ANNOUNCES NEW SINGLE "WHAT IS IT GIVING" OUT 7/22 — SETS THE TONE WITH NEW FUNK FLEX FREESTYLE OUT NOW
ELECTRIC OCTOPUS Streams St. Patricks Cough Album, Pre-orders Available Now!
Psychedelic rock band Electric Octopus stream their St.Patrick's Cough album via Doomed & Stoned and launch pre-orders. The links to both can be found below.
WOLVES – New Single & Video "Last Call"
GONEMAGE Release New Single "Stairwell of Gore and the Faceless Apparition" and Announce New Album
GONEMAGE the video game themed solo project of Cara Neir's Garry Brents (or Galimgim) will release his new album Handheld Demise on September 30th via WereGnome Records,(Cassette) Xenoglossy Productions (Cassette) and Fiadh Productions. (Vinyl) The album features over 40 guests. The first single "Stairwell of Gore and the Faceless Apparition" features John Kerr (PYRITHE), B Elkins (AN EVENING REDNESS), Brendan Sloan (ALTARS / CONVULSING), Sammy Gurule (WARREN OF OHMS) and Mirai Kawashima (SIGH).
Garry comments "This track (like almost all tracks on this album) is based on recurring nightmares that fans and friends submitted to me to adapt into Gonemage's lore and video-game style universe. This one in particular is two nightmare sequences in one song. First half is from the perspective of a decapitated head in their dream at the bottom of a steep stairwell and all they see is the killer and the trail of gore left behind. The 2nd half portrays the dreaded feeling of sleep paralysis where the dreamer is completely stuck, yet sees something out of the corner of their eye, a faceless apparition. Bringing all this together features 9 guest appearances in the song. Notably, I let Mirai of Sigh handle the "lead" vocal in most sections with layers of my vocals and other guests like John Kerr (Pyrithe), B Elkins (An Evening Redness), Brendan (Altars / Convulsing), Sammy (Warren of Ohms), and more as we fill a support role. After all, this album is seen as a massive RPG with a large guest list (44 guests)."
MIRANDA LAMBERT RETURNS TO COUNTRY RADIO WITH TIMELY SINGLE "STRANGE"
Reigning ACM Entertainer of the Year Miranda Lambert follows recent Top 10 single "If I Was A Cowboy," the 15th of her career, as "Strange" impacts Country radio today. The anthem of timely encouragement serves as the second single off Lambert's latest hit album, Palomino, already named one of the best of the year by TIME, Rolling Stone, Billboard, Stereogum and more.
JOURNEY's NEW STUDIO ALBUM 'FREEDOM' DEBUTS AT #1 ON CURRENT ROCK CHART
The iconic rock group JOURNEY released their brand new studio album titled Freedom via BMG last week, which has been met with a glowing response from their fans and the media.
Landon McNamara Contemplates Life On New Single "If You Only Knew"
Hawaii based, singer songwriter, Landon McNamara is proud to present his newest single "If You Only Knew." Out now on Controlled Substance Sound Labs / Silverback Music, the song shines a light on a life lived and asks: "If you were to die tomorrow, what would you do today? When you take that last breath, would you feel content on how your time was spent?"