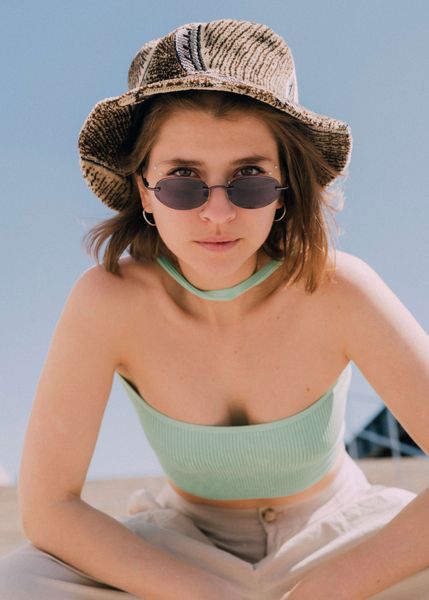 @skopemag news – monday – july 18, 2022 @ 10 am est
@skopemag HQ – http://smarturl.it/skope
ZACH BRYAN RELEASES NEW NINE-SONG EP SUMMERTIME BLUES – WATCH THE VIDEO FOR THE TITLE TRACK HERE
Over the course of Summertime Blues, Bryan sings about working class lifestyle; (the dark and muscular "Quittin' Time"); paints a bittersweet portrait of a summer night across America on the title track; tells a longing story about the one that got away ("Oklahoma Smoke Show"); and dives deep into the frustrations of a relationship gone sour (the fiery "All The Time"). He shifts from epic to intimate with the songwriting mastery fans have become accustomed to, exploring the many textures of life without flinching at their complexities.
BANDAID BRIGADE — Release Sunny New Single: "Perfect" || New Album Out 26 Aug + UK Dates This September
The latest sneak-peak into the band's forthcoming second album Sex Is Terrifying (out 26 August, via Xtra Mile Recordings), new single "Perfect" is a stomping, glam-rock tinted, feel-good anthem just ripe for the summer. It comes hot on the heels of carefree recent singles "Abacus" and "Hit The Buck".
OUT NOW // Professor Paws Taps Anton Powers For House Remix Of Viral Single 'Bruk Up'
Bridging the gap between the UK and Ghana — Professor Paws walks a balance beam that sees him equalise his African and European lineage and frame it in music form. Drawing power from his cultural dyad, Professor Paws' music resides somewhere between melody-driven R&B sound pools, sharp and crunchy electro-rap beats and ice cold Afrobeat cues. After captivating the masses with his 2021 EP 'To The Bag', the London-based artist and producer is back with his latest single 'Bruk Up'.
Ellur returns with video for new single "Close To You" | Out now via Dance To The Radio
Today, Northern indie-pop artist Ellur returns with a video for her new single "Close To You". The single follows on from the 21-year-old Halifax artists' empowering EP titled "Moments", which came out in 2021 via Dance To The Radio Records.
PEARL DIVER — Release Frenetic New Single: "Heaven Help Me" || Debut EP Out Now
Written by Pearl Diver's Matt Sage following an intense psychedelic experience which saw him feel an epiphanous sense of connection with the natural world, the lead singer reflects of "Heaven Help Me":
OUT NOW // Glenn Astro & Hulk Hodn unveil "Deep" and "RX5"
Explorative electronica // Xades unveils new single "Shaded" alongside euphoric remix!
Xades (pronounced shades) is the newest creation of the DJ and curator known mostly under MSJY. Whilst MSJY's DJ sets are known for their heavy bass drip and bouncy rhythmic darkness, Xades is an ode to the sweet latina soul hidden underneath the tiny powerhouse bouncing behind the booth. Whilst it is certainly new to hear the voice behind the sound, MSJY has been spreading her music all over the world for more than 8 years.
Savi Kaboo Shares New Single "Hurting"
As a singer, songwriter, rapper and producer, Savi Kaboo's alternative sound and style defy borders and easy categorisation, building a diverse sound that draws on her international roots (American-Egyptian and raised in Vienna, Austria). Since arriving on the scene in 2020, Savi has independently released a series of unforgettable songs, such as "Blinded", which went on to generate over half a million streams on Spotify alone, and she has no plans of slowing down anytime soon. Keen to build further on her momentum, she has just unveiled her brand-new single, "Hurting", which is lifted from her newly released album, L.A.