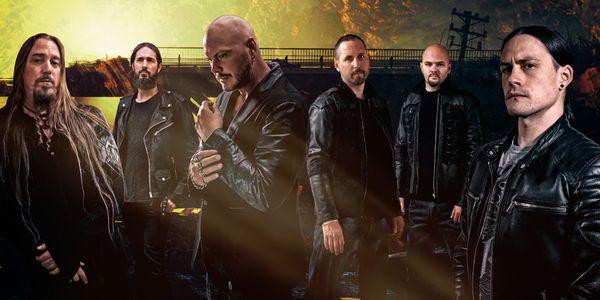 @skopemag news – tuesday – july 12, 2022 @ 6 am est
@skopemag HQ – http://smarturl.it/skope
Striking Track from Ana Arts
Shaped by the enigma of human life, London-based singer/songwriter Ana Arts has a voice like no other. By reviving the vocal abilities of Joni Mitchell and Jeff Buckley, she emanates with heartfelt mood, to the background of lo-fi soundscapes.
Momma's New LP 'Household Name' Out Now To Career-High Acclaim (Supporting Snail Mail & Headlining Fall U.S. Tour)
Produced by Momma's Aron Kobayashi Ritch and mastered by Grammy-winning engineer Emily Lazar (The Killers, Maggie Rogers), Household Name is the quickly rising group's first full-band collaboration recorded in a proper studio that sees them skillfully carve out their own path in today's world of alt rock. Balancing heavy riffs, deep emotions, inviting sonic production, and a lighthearted, wry sense of humor, Household Name is a record that tells the world: This is Momma.
Energetic Summer English/Spanish Anthem [Sounds Like: Hailee Steinfeld, Little Mix, Katy Perry]
"Unstoppable" has the ability to traverse sonically and lyrically between the American and Latin-pop world. On the track, Imprenta Fragante reminds listeners with a Spanish-English twist to give it their all and live for the adventure of the moment, remembering that it will all turn out just fine.
[OUT NOW] Fresh out and back on top, Yung Mal is "Right Back Out" with a banger
To be straight, I've never heard Mal come this hard before on a track; every bar he lays on this Krazy Mob-produced beat has meaning, unmistakably showing the influence of Mal's past mentor Gucci Mane. The lyrical dexterity and flow that Mal has on this track revitalizes the sound that grabbed my attention and put ATL on the map. This track is a must-hear and proof that Yung Mal is back and hungrier than ever.
VIDEO CLIP for ACT OF DENIAL ("Puzzle Heart" out from "Negative" album)
Josué Puts His 'Heart On The Line' With New Soulful Single
Chilean/Australian soul-singer Josué releases a new soulful single 'Heart On The Line,' a single that reflects being in an up-and-down toxic relationship co-produced by Dan The Merger.
The single is smooth and buttery coupled with Josue's melting vocals. True to himself, Josue brings finesse and flair that only he could create.
Josué wants people to feel like they're not alone in what they do in their lives and in their relationships. Through this song, his unique and sonic identity becomes a ladder through which he can escape the darkness into the light.
Anna Shoemaker Shares New Single "I'm Your Guy"
Following the release of her highly-acclaimed debut album, Everything is Fine (I'm Only on Fire), earlier this year, Brooklyn-based singer and songwriter Anna Shoemaker is making her return with her new single, "I'm Your Guy," out on all streaming platforms today.
BLXST Announces UK Tour + Teams Up with Rick Ross for 'Couldn't Wait For It' Music Video
YLYNE | Line Up
6AM presents today the music video for "Line Up", the new hypnotic single by Italian composer and producer Frank Martino aka YLYNE. The video (made by artist LSKA), comes along with an exclusive in-depth interview. Check it out!
Francis Lung (ex-WU LYF) returns with "2p Machine" and announces new EP out Sep 23 / UK dates this month
The first taster from the Short Stories EP is "2p Machine" – out today with a video directed by animator, Emily Garner aka Pastel Castle (they/them) – which demonstrates similar songwriting flair whilst at the same time pivoting to a more narrative style with a distinct Northern English sensibility. The spoken-word approach explored by Francis with "2p Machine" edges throughout the rest of the EP too which addresses tragedy and vulnerability through a humorous, Mancunian lens.
Dublin Avant Garde Punks MERYL STREEK Sign To Venn Records + Reveal 'False Apologies' Video Out Now