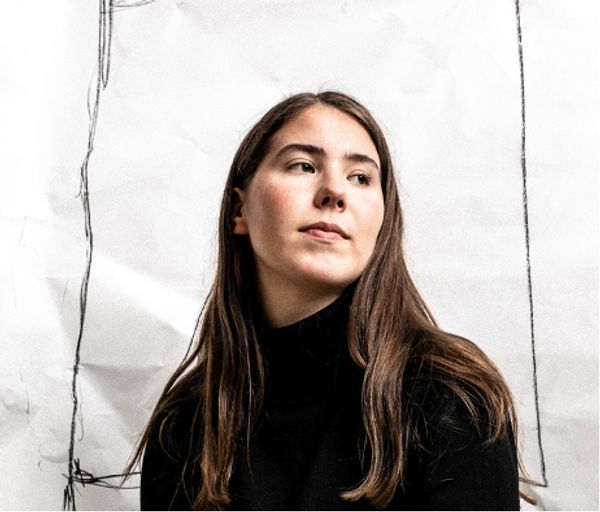 @skopemag news – thursday – july 7, 2022 @ 12 pm est
@skopemag HQ – http://smarturl.it/skope
Music Submission: The New Solarism
THE NEW SOLARISM (Leipzig/Gdańsk) "melt away listening to the dreamy music of THE NEW SOLARISM – solo endeavour of Leipzig-based Izabela Kałduńska (Gdańsk, PL).
Trained in classical music she does quite a good job using her skill for other, less academic stuff, like creating ambient noise/soundscapes with violin, loops, effects and samples. Simple as it sounds, the layers resonate in complex ways." – pracht 2019
Introducing: Venbee "Low Down" – Official video out today
FW: VIDEO: Isobel Campbell's honey-like vocals feature on aching SON PARAPLUIE French pop masterpiece!
Rod Stewart unveils a pioneering new website – a museum of music, songs & photos through the years
Today sees the launch of the brand new Rod Stewart website – Rodstewart.com. This is the first superstar website to feature an entire museum of song, music and picture memories stretching from Rod's birth in North London to his Atlantic crossing life to the present day. This launch is any fan's (and archivist's) dream. The site is a pioneering example of its kind.
JACK VALERO SHARES HIS SECOND SINGLE 'HOLLOW WARMTH' – WATCH THE VIDEO HERE
Jack Valero's debut single 'Heaven Help Me' proved to be a popular pick from new music champions, earning airplay from John Kennedy at Radio X and Chris Hawkins at 6 Music being moved to say 'this is very impressive…..stand out new music from Jack Valero…with feels of classic Elvis Costello'.
HOT CHIP UNVEIL NEW SINGLE ELEANOR // FREAKOUT/RELEASE OUT AUGUST 19
Hot Chip are happy to unveil the second single from their forthcoming eighth album Freakout/Release (due Aug 19th). Entitled "Eleanor," it's an absolute belter of a song whose taut pop swings with a classic gait not unlike Fleetwood Mac's glory days. With a joyous soaring chorus: "Even if you believe that there's nothing more / I feel heaven knocking at our door / Eleanor – evermore" that speaks to the resilience of people and the memories that remain.
morgen wants you to stop telling her what to wear in new single "Mom Jeans"
Clocking in right under the two-minute mark, morgen's new single "Mom Jeans" is straight to the point fun. As a first taste of her upcoming second EP, "Mom Jeans" arrives today alongside an official video that feels like a page ripped from a Lisa Frank coloring book. A lighthearted jab at anyone who has ever told her how to dress, morgen unleashes all the creativity that has been bubbling up in her as she, like many others, had to watch her adolescence speed by while trapped at home. Today's single premiered on Triple J's First Play. morgen's second EP is slated to arrive this Fall via Avoca Drive and Sony Music Australia.
Blondie Discover "I Love You Honey, Give Me a Beer," Original Demo for Autoamerican's Classic "Go Through It"
Today, with the release of "I Love You Honey, Give Me a Beer," Blondie find the previously forgotten, original demo for the song that became the Rock & Roll Hall of Famers' classic, country-inflected "Go Through It." Initially tracked in 1980 and possibly written for Alan Rudolph's Roadie, a film that marked the band's collective foray onto the big screen, the recording offers the latest look into the breadth of rediscovered history and multi-genre, musical treasure that is mapped out on the forthcoming box set, Blondie: Against The Odds 1974-1982.
DANGER MOUSE & BLACK THOUGHT: "BECAUSE" VIDEO OUT NOW
Sweden's Alice Boman Shares "Maybe," New Single From 'The Space Between' LP (Ft. Perfume Genius) Out Oct. 21st via PIAS
"I love how this song turned out. How it sounds. Because even though it's kind of a sad song, about dealing with the realization that something you want is never going to happen, it still has a lightness to it," says Boman. "And I really appreciate contrasts like that. How opening up to one feeling can evoke another one and then exist at the same time."
Skope sub: Summer-ready House & Rap vibe from Happytree
This new track from US artist happytree sees him create a vibey house/rap crossover jam, which follows his last single S.O.S which hit over 5M streams after going viral on playlists.
postcards from new zealand stream new album nin-an-ak at Outlaws Of The Sun
nik-an-ak beckons listeners into haunting realms. Streaming now, the new album brings to life a dramatic and cinematic instrumental concoction. Progressive elements entwine through orchestral parts, doom metal influences and an eclectic mix of folk instruments.
The band comments:
"nin-an-ak is an instrumental suite that had us collaborating for the first time ever with a string quartet; it's some weird theatrical progressive-drone-metal beast that follows a concept based on the ancient sumerian deity inana, goddess of war and kinky sexy games."
The Vacant Lots return with Closure – Out September 30th on Fuzz Club Records, listen to the album's lead single, "Chase"
Brooklyn post-punk/synth-pop duo The Vacant Lots are today announcing their fourth album 'Closure' and sharing the lead single 'Chase', alongside September/October North American tour dates supporting The Black Angels and UK/Europe tour dates in November/December. 'Closure' is out September 30th via Fuzz Club and 'Chase' is out now and streaming here: thevacantlots.lnk.to/chase
Natural Nuance // Dreamy Alt-pop "Sunflower" from Palmaria
Palmaria are an Alt-Pop duo from a small town in Italy, currently residing in London. Members Giulia and Francesco transport listeners on a journey of dreamy landscapes and uplifting experiences. Think The xx meet Sylvan Esso meet Little Dragon on a field trip to the Italian coast.
Americana Artist DEB MORRISON Announces Solo Album 'The North Fork' Out 9/9 via BLACKBIRD RECORD LABEL, Reveals Music Video for Title Track
Distinctive singer-songwriter and bassist DEB MORRISON—a member of the all-female Southern California roots supergroup The Wild West and also known for her Americana band, Morrison & Company—will release her debut solo album THE NORTH FORK on September 9 via Blackbird Record Label. The album brings California to vivid life, filtering MORRISON's songwriting through a prism of woozy West Coast sunshine, rolling hillsides and ghost-town desert landscapes which influenced its creation. It is a melting-pot of American roots music, stocked with songs that blur the boundaries between alt-country, Americana, and roadhouse rock & roll. MORRISON, whose smoky, sultry vocal delivery that has already earned comparisons to Neko Case, has revealed a first listen with the title track, "The North Fork," scheduled for digital release on July 8.
Out now: Aubrey Haddard shares electric new single + video "Future Boxes" from forthcoming LP
On dense, electric "Future Boxes," Aubrey Haddard peers into her future, attempting to imagine what lies ahead. She ponders the idea of going through life the way others expect one to, and aims to avoid making life all about checking boxes rather than living in the present. Haddard sings, "Future boxes
Make you feel good / Doing things everyone says you should / My four sides are more like suggestions / Maybe I've got too many questions." The track begs the question, though it feels good to do things in a conventional way, might there be more fulfilling alternative paths?
TDE's Ray Vaughn Mobs With Inanimate Models in "Mannequin" Video
The Cult announce brand new album and single
The Cult have announced the October 7th release of their new album, Under The Midnight Sun, produced by Tom Dalgety (Pixies, Ghost, Royal Blood) and coming out via Black Hill Records. And today, the celebrated band shares the first taste of what will be their 11th studio album by way of 'Give Me Mercy'.
HIEROPHANT Shares New Single, "Crypt of Existence"
HIEROPHANT comment on the track: "Into the crypt of existence let thy light become darkness, as life will become death. Forever."