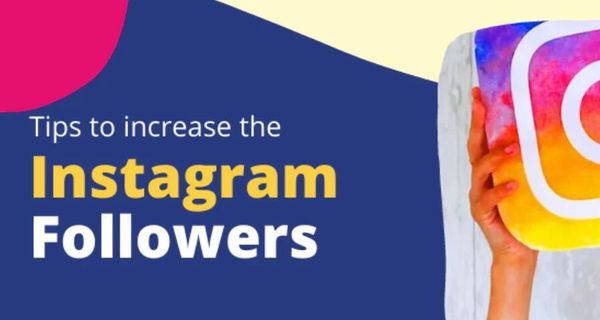 Instagram is one of the most effective social media networks available as of now for you to run successful social media marketing campaigns. However, you need to have a strong base of followers to secure maximum returns from your marketing campaigns. This is where you need to look for ways how to get free Instagram followers. 
From this article, we will share some proven methods available to grow your Instagram follower base organically. You can take a look at the methods and try any of them based on your preferences.
Complete your Instagram profile 
Before you start gaining followers, you need to go ahead and complete your Instagram profile. This is where you should pay more attention to your bio. Without a proper bio, profile image, username, and image captions, people will find it a difficult task to figure out to whom the profile belongs. Therefore, you should complete your profile by including relevant information and develop a brand identity based on that. It is also a good idea to make your Instagram username search engine friendly. It will increase your chances of gaining more followers. 
Stick to a content calendar
Posting content at haphazard and random times is not the best thing that you can do. It is essential to stick to a content calendar and proceed with publishing content through the Instagram profile. However, your brand should not post more than a few times a day as well. This will help you to overcome spam. 
You can do your own research and figure out the best time of the day to publish content on Instagram. It depends based on your industry and the nature of followers you have. When you stick to a content calendar, you will be able to develop a consistent experience with the followers. 
Use an Instagram followers app
If you are searching for a quick and hassle-free method to increase Instagram followers, you may think about using an Instagram followers app. You just need to enter your Instagram username and you will be able to increase your Instagram followers along with time. The best thing about this method is that it will help you to cut down the time that it takes to increase your Instagram follower base. You just need to make sure that you select an appropriate Instagram followers app to get the job done.
There is no need to provide your Instagram account password to a followers app. All you have to do is to make your profile public and provide the password. You will be receiving organic followers to the Instagram profile, and those followers will be in a position to create a positive impact on your business as well. It is Instagram followers hack that anyone can try without keeping a doubt in mind. 
Final words
Now you are aware of a few useful tips on how to increase your Instagram followers. You can stick to any of these methods based on your preferences. If you can try all three, you will be able to get even better results.