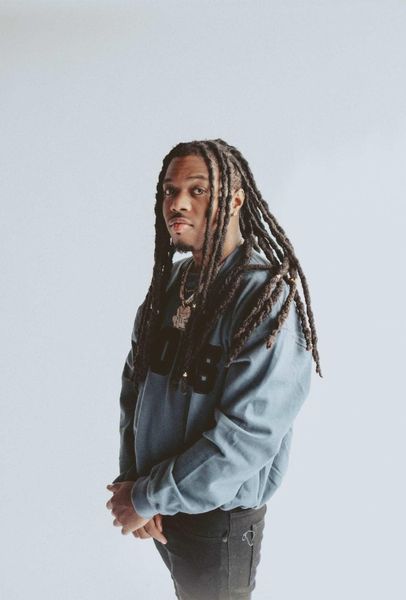 @skopemag news – wednesday – june 29, 2022 @ 5 pm est
@skopemag HQ – http://smarturl.it/skope
Indie-pop Rockers Rooted Drop an Energetic Video for "Waiting"
Indie-pop middle school rockers, Rooted have just dropped a music video for their single, "Waiting." The song is a depiction of wanting something in life, but not quite getting it. The energetic music video tells the story of one kid's aim to start a band by passing a note around the class asking his fellow classmates to join, resulting in the new band's formation and performance at the school. Rooted is an indie pop-rock band made up of five Asian-American middle schoolers from Los Angeles that have grown their fanbase by performing at carnivals, festivals, school events, and more. Rooted presents authentic music, an energetic soundtrack for a welcome future. "Waiting" is now available to stream on Spotify and Youtube. Visit them at Rooted.band.
Belgian sludge rockers YOUR HIGHNESS premiere new EP 'The RagBag Vol.1'
Antwerp-based sludge rock pillars YOUR HIGHNESS present their brand new 3-track EP 'The RagBag Vol.1' in its entirety, ahead of its official digital release this June 30th. Go hard and heavy with Your Highness!
As shown by their recent video for "To Dust", 'The RagBag Vol.1' truly encapsulates the quintet's madness and gift for delivering pure stoner and sludge metal bangers.
Despite its dark and personal themes, this new EP delivers three uptempo anthems with tar-thick gritty vocals and gnarly bluesy riffing. This first EP of an upcoming diptych is the best way to dive into the crazy Belgian's discography and should enthrall fans of bands such as High On Fire, Red Fang and Torche.
HANNAH SCHNEIDER addresses the summer season with sedated 'It's The Season'
Daya returns with new single off upcoming EP; "Love You When You're Gone" out today
Produced by The Gifted (Tate McRae, Kygo), "Love You When You're Gone" marks the first single from Daya's eagerly anticipated new EP, due later this year. Sensual and atmospheric yet still playfully groove-intensive, the track details the fascinating duality of missing someone when they're out of your life yet being uncertain whether you miss the actual person or merely the comfort of their presence. Seeing the person again after so much time, Daya comes to terms with the tiny details that remind her why things didn't work out.
Out Now: French pop/rock trio OAKMAN release new single "Murder" via Rude Records
While the song has an upbeat melody that makes you just want to dance, the lyrics have a very deep and powerful message that depicts the effects of sexual abuse and harassment on an individual's life. I know "murder" is a bit of a strong word, but it's used here to depict the hatred, anger and sadness that many victims feel in a horrible and traumatic situation such as this.
Don't Sleep On OCEANS OF SLUMBER's New Album 'Starlight And Ash' Out July 22nd
Carousel Kings Release New Single "Something in the Water" feat. PAYCHECK to all digital outlets!
Carousel Kings released their new single titled "Something in the Water" to all major platforms! The single is from their upcoming album titled Untitled Mixtape that was co-written, produced, engineered, mixed, and mastered by Grant McFarland and Carson Slovak at Atrium Audio, in Lancaster, PA.
KAYCYY REACHES A HIGHER CONSCIOUSNESS IN NEW VIDEO "HOLD YOU UP" FT. ANNAHSTASIA & STEVEN BAMIDELE
Known for his production work behind some of today's biggest stars, KayCyy is ready to strike out on his own. Following the release of his highly anticipated tape GUTI, the East African global star shares the visuals for "Hold You Up" featuring Annahstasia & Steven Bamidele. Directed by Kajal, the new visual presents an artistic and abstract performance between KayCyy & Annahstasia evoking the lonely memories of falling in love. Watch the new video here.
Montreal's THE OCCULT Announces Debut Self Titled Album And First Single "In This Night"
Infusing 80's American punk with 90's rock n' roll and alt-metal, Montreal, Canada's The Occult is gearing up to release their debut self-titled album this year and with the first single "In This Night", they invite you to get lost in the music. The single and its accompanying video is gritty, energetic, and catchy, with it being presented in stark monochromatic tones.
Skope Magazine x Keep Flying (New Song Out Now)
Keep Flying is a five piece punk rock band featuring a horn section, lyrics that hit close to home, and a live show like no other. An absolute must-see live act that leaves the listener/watching ready for more. From opening to close, whether in front of 20 or 2000 people, KF deliver the songs in an unforgettable way.
SoCal Punk Heroes UNWRITTEN LAW Return With A Vengeance, Announce New Studio Album & Release New Single!
Los Angeles, CA – It's been over a decade since the southern California alt-punk pillars Unwritten Law have released a studio album of new, original material. A lot has changed since then, both globally and within the band itself, but one thing that hasn't changed is the fiery spirit of founding members, vocalist/guitarist Scott Russo and drummer Wade Youman. Together these two bring the UL flame into a new decade with the help of now almost decade-long band members Jonny Grill (bass), Chris Lewis (guitar/vocals) and Scott McLaughlin (guitar/vocals).
Ray Laurél Reveals Stunning New Single 'Coconut Perfume'// LISTEN HERE
"I romanticize my life on a daily basis, it's fun but pretty tiring haha, with this song I'm simply romanticizing a 'perfect date'. drinking wine listening to Stevie Wonder under the sun, surrounded by nature. I remember having a crush on this girl who always wore coconut perfume in back high school, it just reminds me of summer."
Saint Christopher Shares "Fire Season" Single via Under the Radar
Today, Saint Christopher — the project of Los Angeles musician Christopher Kalil (formerly of Arms Akimbo) — shares "Fire Season," the second single off his debut LP, Pop Shit, due October 7, 2022. He will also be releasing more music over the coming months, ahead of the album's release.
Indie Folk-Rock The Paper Kites Announce 2022 North American Tour; Starts September 15
"It feels like a dream to finally announce that we'll be returning to North America to perform for you later this year – and will be bringing along the great Rosie Carney as support for all shows," says frontman Sam Bentley.
TarantisT Stands In Solidarity with People of Iran
All major Farsi medias were covering this event and TarantisT's activities. Reza Pahlavi, who prior to the 1979 Iranian Revolution was the Crown Prince of Iran, posted about TarantisT's event on his twitter, Instagram and other social media pages, encouraging people to get together and support the cause. The current trending hashtags are #4iran #artists4iran, "my instrument, my weapon" and #برای_ایران in Farsi which means "for Iran".
TarantisT is planning on putting events in different cities of North America and Europe to raise awareness and support the cause.
Iranian Musicians Prep 'Homanity' Compilation to Raise Awareness of Censorship, Persecution of Artists
ORTHODOX: No Clean Singing Hosts Advance Stream Of Proceed LP From Seville, Spain-Based Doom Metal Juggernaut; Album Sees Release This Week Through Alone Records
Seville, Spain-based doom metal experimenters ORTHODOX will release their new LP, Proceed, through Alone Records tomorrow, and No Clean Singing is now hosting an exclusive advance stream of the entire crushing album.
INTENT Release New Single "Victims of Conquest"
High octane thrash outfit INTENT have unveiled a new video for their single "Victims of Conquest", taken from their upcoming album Exile. Delivering ludicrous speed, fierce energy and dynamic instrumentation, the new track is a feast of ferocious metal.
The band comments:
"We are beyond stoked to present you with this first single from Exile: "Victims of Conquest". We made sure to crank up the speed, intensity, and political outcry. You know, the way thrash was intended!"
flipturn Releases an Intimate Visual for "Whales" with Performance-Style Official Video
Pop Artist and Creative Director Terez Releases Vibrant, Colourful, Comedic Video for Self-Produced Pop Single, "Ugh Boy"
The video for "Ugh Boy" is a colourful and creative visual representation of the track and features Terez as the main character who cheerfully sits on her throne, completely uninterested in any of the male dancers attention. Aiming to visually flip the script of women being the ones interested in a relationship, the video for "Ugh Boy" depicts Terez only giving into male attention when she wants to, effectively orchestrating a game of cat and mouse on her own terms. "We really wanted to highlight the masculine energy of the main character since the idea of 'not wanting a relationship' is usually the desire of the male protagonist in pop culture."
TY DOLLA $IGN & CAPELLA GREY RELEASE VISUAL FOR SUMMER ANTHEM "OT"
Boy Deluxe Share "Left Behind" Single via V13
Today, LA-based dark pop duo Boy Deluxe (Hope and True Murra) return with a brand new single entitled "Left Behind." Pulling inspiration from a blend of pop, alternative rock, and electronic music, they've cultivated a sound that's entirely their own.
Boy Deluxe Premiere Their Motivational New Single "Left Behind"