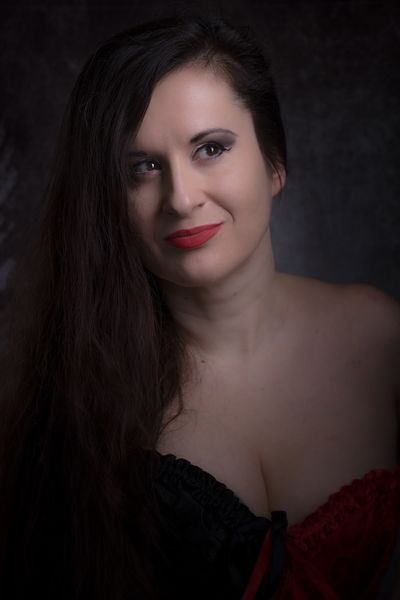 @skopemag news – monday – june 27, 2022 @ 10 pm est
@skopemag HQ – http://smarturl.it/skope
Toronto Rapper Azeem Haq Debuts Talent Powerhouse with "My City" Feat. The Game, Lazarus, Fredro Starr & JRDN
Originally an anthemic ode to Toronto, Azeem Haq's newest single, "My City" — available now — ultimately spotlights a wider sprawl with features from first-rate hip hop heavyweights The Game, Lazarus, Fredro Starr, and JRDN.
RINA SAWAYAMA SHARES NEW SONG "CATCH ME IN THE AIR"
Multidimensional pop sensation Rina Sawayama shares the second offering from her highly-anticipated sophomore album Hold The Girl due September 2nd via Dirty Hit with the song "Catch Me In The Air." The pop anthem premiered as Zane Lowe's New Music Daily pick on Apple Music 1 and arrives paired with a visualizer created with fan-submitted footage of Rina performing the previously unreleased track across her recent UK and US tours. The song is a tribute to her mother who raised Rina as a single parent. Rina shares, "I really wanted to write about this weird relationship with single parents – you do catch each other in the air," she explains.
EIHORT – Release New Single "Holy Venom On The Lips Of The Whore"
A new sublabel of Odium Records – Underground Kvlt Records presents the second song "Holy Venom on the Lips of the Whore" from a debut album "Consuming The Light" of EIHORT.
Piper-Grace unveils intimate official video for 'My Head'
Shot entirely through the lens of her webcam, the intimate official video for 'My Head' offers an insight into the enchanting world of Piper-Grace – a perfect match for the vibe of the track. It follows 'Caught Up', a smooth, seductive track delivered with the aura of an artist destined for big things, and 'Things Lover Do', an acclaimed debut single described by Clash Magazine as a "bold piece of modern soul music". All three tracks will feature on her forthcoming EP 'Distractions'.
Israeli post-apocalyptic alternative metal band Illegal Mind release EP "Forbidden Content"
Post-Apocalyptic Alternative Metal band from Tel Aviv, Israel, ILLEGAL MIND, has released the EP "Forbidden Content", with 2 lyric videos on "Free" and "Bleeding Sky" and has been rehearsing and writing new material. The band is currently recording their new album, and intends to start releasing more singles in 2022. The album is gaining a heavier sound and lower tuned guitars.
TUSCOMA: No Clean Singing Streams Entire Third LP By New Zealand-Based Blackened Metal Trio; Gu-cci Sees Release This Week Through Landmine Records + Tour Dates Announced
This week, Wellington, New Zealand black/avant metal trio TUSCOMA will unveil their third album, Gu-cci, through Landmine Records, the label formed by members of Blindfolded And Led To The Woods. Advancing its official release, today, No Clean Singing is hosting an exclusive advance stream of the record.
Kirsty Rock (Easy Star All Stars Vocalist) Drops Music Video For "Light It Up"
Pale Waves Release "Jealousy" Single and Video
Kitsuné Musique Presents: JUNIOR SIMBA's "HAIR LIKE YOU"
Today, the legendary French record label Kitsuné Musique shares the latest installment of their "New, Hot & Fresh" singles program. The track is called "Hair Like You" and comes to us from rising producer Junior Simba. From Zimbabwe to Leeds UK, Junior Simba has been making moves as one of the leading lights in the new wave of house and dance fusionists line-ups. The single artwork for the track was created by the Seoul-based visual artist ABANG.
GENERATION RADIO ANNOUNCES DEBUT ALBUM SELF-TITLED RELEASE OUT AUGUST 5, 2022
Frontiers Music Srl is pleased to announce the release of the upcoming self-titled debut album from Generation Radio, a colossal new rock group centered around the combined talents of Jay Demarcus (Rascal Flatts) and Jason Scheff (longtime lead vocalist of Chicago), on August 12, 2022. Today they release the second single and video from the album for the track "Lights Go Out In Paradise." Watch it HERE:
EXISTENCE DYSPHORIA Release New Song "Sculpted Into Nothing" at Sleeping Shaman
London sludge outfit EXISTENCE DYSPHORIA have unleashed their crushing new song "Sculpted Into Nothing" via The Sleeping Shaman. The song is from their upcoming debut album Minus Negative which will be released on Sludgelord Records July 1st, 2022.
The band comments:
"Sculpted Into Nothing sets out our M.O. perfectly. An aggressive droning intro gives way to clattering riffs that savage the listener into a state of delirium before lulling you into a false sense of security preceding the final barrage of riffs. This is sludge with bad intentions. We are Existence Dysphoria!'"
Premiere: Existence Dysphoria 'Sculpted Into Nothing' – Taken From New Album 'Minus Negative'
Singer/Songwriter Timea Göghova Releases New Single & Video "Wild Storm"
After the single "I thought" Timea presents another single "Wild Storm".
Chronologically "Wild Storm" was actually the first single, laying the foundation for the cooperation of Timea and Caro.
Timea's voice is very controlled, showing obvious training (I'd bet operatic or classical). She frequently alters her tone for emphasis—at times quite nasal in a way that reminds me of Klaus Meine of Scorpions, at other times full and robust in her lower register.
LOCKJAW – New Core Metal Single "Breaking Point" Out Now!
"Breaking Point" has been streamed over 158,000 times on Spotify in 4 weeks and is featured on Spotify's NEW CORE playlist. "Breaking Point" was produced by Chris Collier. The video was produced by Jeremy Peterson.
New Release: Electronic Rockers OurGlassZoo share building and vibrant single "Unforgettable" off eclectic LP
Their new song, "Unforgettable," is about that time in our lives when we are in between chapters and feeling a little stuck. A lot of us like to take a road trip to clear our heads and move on from what has been haunting our past. The song is precisely about that moment: when you are driving down a long winding road through a canyon or a valley, the windows are down and the wind is caressing your skin. You are on your own and finally have time to distance yourself and reflect.
R&B singer songwriter Neela encourages us to get lost in love on sultry single "Tease"
Beach Bums Announce New LP, Share "IDGAF" Single + Video via Under the Radar | West Coast Tour Dates | 'Overcast' LP Due August 16 via Lolipop Records
Today, Los Angeles punks Beach Bums have shared a brand new single entitled "IDGAF," taken off their forthcoming album, Overcast, out August 16 via Lolipop Records.