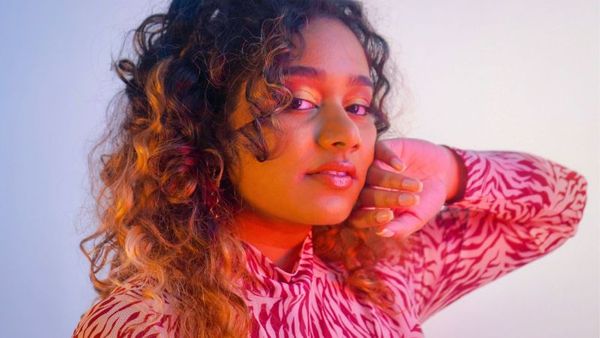 @skopemag news – thursday – june 23, 2022 @ 8 am est
@skopemag HQ – http://smarturl.it/skope
Nick & June release dreamy video for latest single 'Anything But Time'
A gentle beat, a psychedelically blazing organ, subdued guitar arpeggios, to which an echoing female voice whispers. The first sounds of "Beach Baby, Baby", the new EP by Nick & June, cause several associative bells to ring at once: Dream Pop! LoFi! Sixties! And those who have known the duo from Nuremberg for a while may be momentarily puzzled: Where's the indie-folk? Well, after a creative break (and more than two pandemic years) it's okay to start a new chapter, right?
D'Arcy Shares "Ecstasy" Single via CHORUS.FM
"'Ecstasy' is about the fine line between pleasure and pain; the concept for the song derived from the feeling of being at a party and wondering what everyone else there is trying to escape from, if anything at all."
Sydney's Anieszka injects soul and culture into new single 'Human' from forthcoming EP
The way Sydney R&B artist Anieszka has emerged as a stunning presence in the past year and a half has been nothing short of impressive. Her music, an effortless blend of striking influences and a fresh, contemporary view on the genre; Anieszka has been consistently building a body of work that reflects the sound and culture that has raised her, as well as reflecting the passionate approach she brings to her writing now.
PHIL JAMIESON SHARES NEW SINGLE 'LIGHTS ON' + NEW ALBUM 'SOMEBODY ELSE' OUT JULY 29 + ADDS EXTRA SHOWS TO JUL/AUG TOUR
Having toured relentlessly for a decade with no new music in sight, 2022 is shining a spotlight on one of Australia's most esteemed frontmen, with the legendary Grinspoon vocalist and guitarist Phil Jamieson today sharing his new single Lights On and accompanying music video directed by Arlo Cook (Bob Evans, Gretta Zilla). The third single off his impending first-ever solo full-length album Somebody Else, due out on Friday July 29 via Cheersquad Records & Tapes, Lights On is an affable aural gem that'll certainly shake the crowds into a shimmering frenzy when Phil and his band hit the road this July and August.
MEDIA RELEASE:: CLAUDIO SHARES EXQUISITE NEW SINGLE + VIDEO 'LOSING YOU'
Nothing is lost on the latest single from acclaimed artistic alchemist CLAUDIO, with her brand new track Losing You officially out today. A lavish art pop wonderland glazed with RnB arrangements and ardent basslines, Losing You tackles themes of self-sabotage and the subconscious in sophistication, alongside its utterly mesmerising, and award-winning, accompanying music video, which also unveils today.
Hot Breath launch new music video "Feeling 'Bout This"
Sweden's Hot Breath launch a music video for their latest, stand alone single "Feeling 'Bout This"; a garage rock explosion with powerful vocals and thrilling riffs of which the band comments:
"The song Feeling 'Bout This' is about when you find a person who has the same rhythm and desire as you in life, both in the mind and in bed"
Music Submission: Ella Jay Basco
"Growing up, I've always loved singing summer anthems from Katy Perry and Taylor Swift and have so many great memories attached to these songs. As someone who is proud of their Asian heritage, I wanted to find something that spoke directly to me and my peers, but couldn't find it anywhere so instead I wrote 'Bubble Tea,'" said Basco. "I hope other Asian kids hear this song and join me in celebrating our joy."
KIZZ DANIEL SHARES VIDEO FOR INFECTIOUS HIT TUNE "BUGA" FT TEKNO – THE *#1 SHAZAMED SONG WORLDWIDE*
With over 1 billion streams across streaming platforms and 9.5 million Instagram followers, Kizz Daniel prepares to take the massive hit to an even wider audience with the release of its official video. "BUGA" featuring Tekno Miles caught the attention of heads of governments in Africa and has Kizz Daniel fans around the world grooving to this infectious new anthem. Resplendent in colours that primarily celebrate the motherland and bursting with energy from all the characters displayed in these addictive visuals, the official video will only continue to expand the tracks huge global impact.
Hatif teases upcoming debut album "Everything Is Repetition"
So far Hatif has released four singles and participated with unreleased tracks on three international compilations.
This fall the debut album "Everything Is Repetition" is to be released on all music streaming platforms via Town And Towers Records.
Hatif is an electronic music group formed in Stockholm, Sweden.
British alt-pop duo Quasi Qui share new single 'Directorial Debut'
Today, British alt-pop duo Quasi Qui has shared new single 'Directorial Debut' via Parisian tastemaker label microqlima records (Isaac Delusion, L'Impératrice, Pepite, Fils Cara). The now Paris-based duo, comprised of acclaimed music producer Yehan Jehan and his sister Zadi, have released two singles so far, both shimmering alt-pop gems and new single 'Directorial Debut' continues in the same vein. Quasi Qui describe the composition of these songs as dreams, "collages of cinematic films".