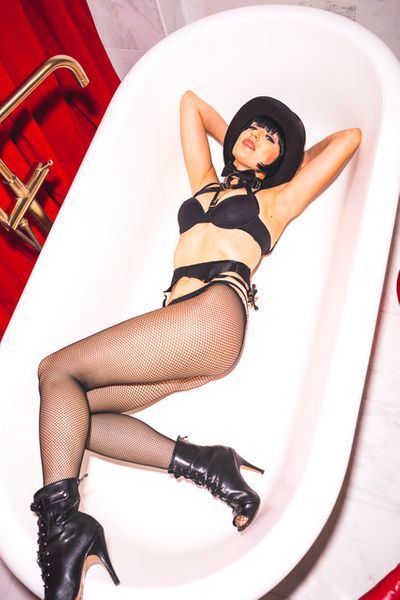 In most cases, it is easier to write down your darkest feelings and sprinkle them with a beautiful melody than to talk to your loved ones. Music has the power to lift the weight off your shoulders and then exchange it for energy, love, and a clearer mind.
California-based artist Ariana Savalas encapsulates the nerve-wracking uncertainty of what the future holds in her new emotionally moving single 'What Do You Wanna Know.' Savalas, having experienced the ins and outs of the industry as one of the founding members of Postmodern Jukebox, the demons still creep in through the cracks of success and validation.
'What Do You Wanna Know' offers a look behind the scenes of a 30-something old artist who is a big advocate for no age limits on success in music careers. Throughout her journey, Savalas learned what she's worth and what she dreams to achieve. With an upcoming project titled 'Drama,' Savalas hopes to unveil more of her inner thought processes in her theatrical pop/rock n roll arrangement.
Follow the American cabaret princess on her quest to figure out herself while making glamorous music that will leave you feeling fabulous.
https://www.instagram.com/arianasavalas/
'What Do You Wanna Know' is out now on all streaming platforms.