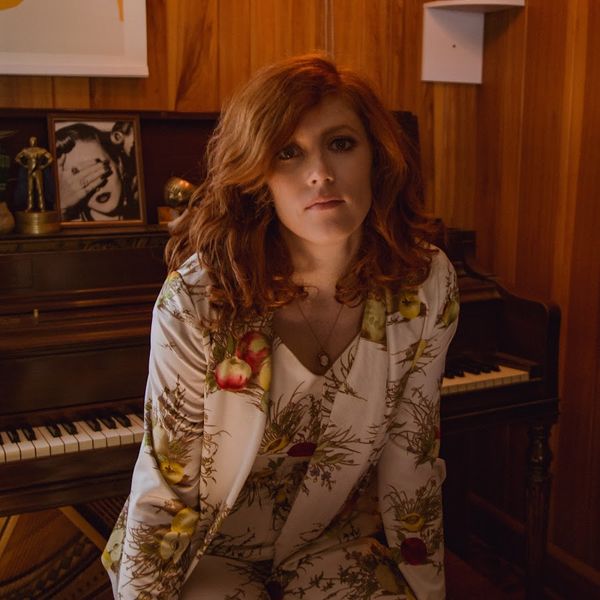 Nashville-based Americana singer-songwriter Stacy Antonel sat down recently with @skopemag to talk about her gorgeous new album, "Always the Outsider" (out now).
@skopemag: Tell us about your new album.
Stacy: "Always the Outsider" is a mix of classic country and jazzy Americana. We recorded it last year in San Diego with Ben Moore producing and engineering; he's worked with everyone from Burt Bacharach to Ravi Shankar. The subject matter on the record ranges from aliens to past lives to more typical country fare like drinking and heartbreak. I've got some cool players on it, too: Doug Pettibone on pedal steel (Lucinda Williams) and Joe Reed on bass (Merle Haggard), among others.
@skopemag: Your single, "Planetary Heartache," is awesome. What is the story behind the song?
Stacy: Thank you! I was dating a guy on and off for almost two years, and something was holding me back from fully committing. He was an amazing person, and on the surface, he seemed perfect for me, but it just never felt right. I kept leaving him and going back, and it was just really painful for both of us. In a literal sense, the song is about a doomed alien-earthling romance; the reason why our story manifested that way in the song is because I was told by a psychic that my soul hasn't been on earth in hundreds of years, which explained to me why I've always had an outsider, alien vibe. I thought it'd be cool to make that literal in the song.
@skopemag: Who are your biggest musical influences?
Stacy: Early Willie Nelson was really influential to me when I first started getting into country. I love his vocal phrasing, his lyrical wit, and how he incorporates jazz into country. Patsy Cline was a big influence on me vocally; I love her style of powerful and emotive singing without the contemporary tendency toward extreme melisma. Sam Cooke is one of my favorites, both as a singer and a writer. The first time I heard that vocal run in "You Send Me," it blew my freaking mind.