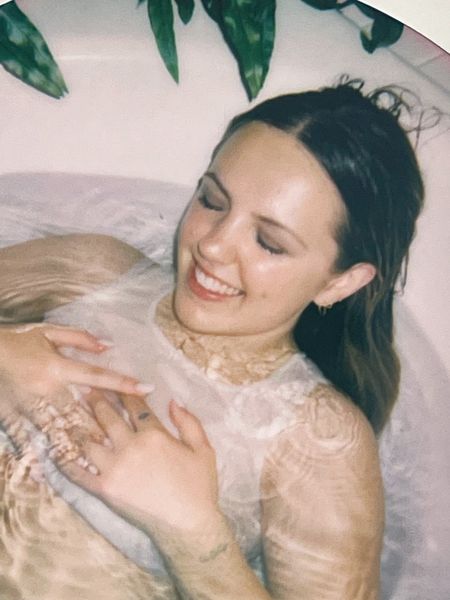 @skopemag news – tuesday – june 21, 2022 @ 12 pm est
@skopemag HQ – http://smarturl.it/skope
Haulix – AS PARADISE FALLS (deathcore metal) 'Madness / Medicine' new music out September 23, 2022
We have a new EP album from Australian deathcore metallers AS PARADISE FALLS entitled Madness / Medicine available for your review consideration. The EP comes out worldwide on September 23, 2022, and was produced by Shane Edwards (Northlane, Trophy Eyes, Hellions) at Studio 28.
VIDEO AND SINGLE PREMIERE: TÖRZS – 'Átfordul' | Enchanting Post-Rock From The Depth Of The Forest [post rock, noise, indie, rock, trio]
Hungarian post-rock formation TÖRZS released their new single and live music video Átfordul. TÖRZS are presenting their first material since they introduced themselves to the world in grand fashion with 2019's majestic audio-visual experience Tükӧr. Átfordul is a prelude of things to come for the band, but also a standalone musical and cinematic achievement of its own. Recorded in the Bükk Mountains, Átfordul stands proudly as a definitive next step for the production. The entire experience – music and images – were recorded in a single take, with no cuts, and what the listener hears is not a studio rendition, but rather the direct audio from this session. The band stayed at a small cottage in the forest leading up to the recording, with no electricity or running water, just a solar battery to fulfill basic needs for the shoot. This experience allowed them to tune in to their surroundings, and to get in lock step with their environment in a way that would inform the essence of their performance.
REEKING AURA Drops "Pyramid Shaped Plow/The Caretaker;" Blood And Bonemeal LP From Band Formed By Members Of Unearthly Trance, Afterbirth, Buckshot Facelift Nears Release Via Profound Lore
New York/New Jersey-based brutal death/doom act REEKING AURA – formed by members of Unearthly Trance, Grey Skies Fallen, Buckshot Facelift, Thaetas, Afterbirth, and more – has issued a visualizer video for their gory new single, "Pyramid Shaped Plow/The Caretaker." The track precedes the band's debut LP, Blood And Bonemeal, nearing July release through Profound Lore Records.
ELEKTRAGAAZ RELEASES EP 5 IN THE SYNAESTHETIC PICTURE SHOW SERIES
The new EP by the electronic multi-fusion band, Elektragraaz, features movies for the mind including a dive beneath the waves of a sonic sea, a relentless manhunt, a saucy dancing cat, a mystery hidden behind dark veils and much, much more. The instrumental treat is the fifth in the series of six EPs comprising The Synaesthetic Picture Show Series. The music of Elektragaaz draws on such far flung influences as rock, club, techno, pop, dance, film noir, comic strips, classical music, hip hop and video games to create its musical images.
Goldie Vargas Releases Dreamy New Single, "Moving in Reverse"
Today, Los Angeles-based singer and songwriter Goldie Vargas is back with her second single, "Moving in Reverse," which follows her debut, "Strawberry Kisses." Both songs will be included on her upcoming EP, due out later this Summer.
Written during the first week of the pandemic, "Moving in Reverse" is a cathartic emotional release. Over dreamy, atmospheric production, Goldie's honeyed vocals unfurl as she poignantly describes the fear, isolation and uncertainty she was feeling: "Days go by and I'm still trying to find the way to get out alive / Days go by and I'm still trying to get towards the other side."
Creed Fisher Celebrates Father-Daughter Relationships with "Daughter of an Outlaw"– Out Now Here
Written by Fisher along with Mark Jones, "Daughter of an Outlaw," uses sonic outlaw country instrumentation to bring out the honest truth that sometimes when it comes to family the apple doesn't fall far from the tree. With a chorus that states – "She plays Johnny Cash, Ring of Fire, and Walk the Line. That girl has been known to get out of her mind. What you see is what you get my friends, that girl right there won't change. She's the daughter of an outlaw, daddy's blood runs through her veins –" Fisher brings families together reminding them that outlaw behavior runs deep and it is a trait that should be celebrated.
Brooks Forsyth releases video for "Everlasting Love"
The track is being released on Buzz Cason's ArenA Records and is currently available on all digital retail and streaming platforms. "Everlasting Love" was written by Cason and Mac Gayden and became a Top 40 hit for Robert Knight in the US. Since its release, the track has been re-recorded numerous times with four versions charting in the US and seven renditions in the UK. The song saw a recent resurgence when Jamie Dornan performed the classic in Sir Kenneth Branagh's multi-Oscar nominated movie "Belfast" (2021).
MOSARA Release First Single From Only The Dead Know Our Secrets
Mosara have unleashed "Zion's Eyes" the first single from their upcoming release Only The Dead Know Our Secrets via Doomed & Stoned. The album is set to be released on July 22nd.
Reed Mitchell Releases His Debut Indie Folk Pop and Folk Rock Single "I'm On Fire"
Pop-rock Americana artist Reed Mitchell never gave himself a shot at music. The Akron, Ohio-based singer-songwriter married his first girlfriend while still in college, and he went from living in his parent's house to living in the college dorms to starting a family. In this blur of accelerated domesticity, his lifelong desire to play music was buried under family responsibilities.
OPPOSITION OUT UNLEASHES THE SOCIALLY CHARGED, HARD-HITTING, SINGLE "BYFNB"!
Aiming to present and popularize the formation's own style of creating and performing the best of heavy music's core through a modern approach, metal quintet Opposition Out launches the fast-paced and vigorous new release "BYFNB"! With an assorted instrumental frame, which involves the listener into a myriad of dynamic riffing and bone-shattering breakdowns, along with vocals that tastefully jump between screaming, shouting and sing-along elements, "BYFNB" positions every band member's personal talents in the limelight, making this track an all-around solid effort that is further supported by the lyrics that present a stance on common social issues.
Mieko Shimizu releases intense glitchy 'Phenomena Of The Mind' video!
'Phenomena of the Mind' is a re-mastered EP of selected tracks from the album of the same name released by Mieko Shimizu in 2006, the year after the London Terror attacks. Something dispirited and unexplainable lay heavy in the air off the sprawling city we lived and breathed. In the title song, 'Phenomena of the Mind', her intense Japanese rap echoes the deafening noise of the chaotic streets we walk each day. "Visualise", she said, try to imagine a way to fight your way out of this ominous, dystopian world.
GEORGIA FIELDS DELIGHTS WITH EDGY INDIE POP SINGLE 'HOLDING MY HANDS OUT'
Just reaching out to share with you the exquisite new artpop single from sublime Australian artist, Georgia Fields and her latest offering HOLDING MY HANDS OUT. This is a glorious and edgy indie pop single that teases the ears, it softens as it builds with Georgia's stunning vocals shining throughout the restrained and cleverly composed track. The bewitching and kaleidoscopic video, collaborated with independent director and cinematographer Rohan Spong is a visual delight, accompanying the music perfectly and capturing the modern and artistic vibe seamlessly. It sees Georgia ominously expel moths from her mouth – firmly reflecting thematic notions of rebirth, and the dark depths of the subconscious.