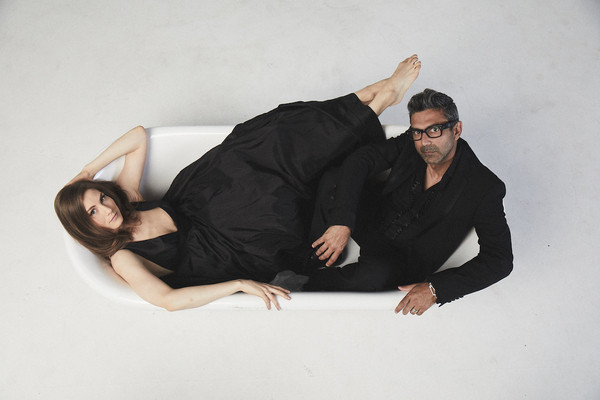 Recently described as "the Down Under wonders" by the Daily Express, the Melbourne-based duo President Street traveled across the UK with their pop-fusion repertoire.
President Street's Pete and Ruby came together due to a so-called music tinder and never looked back, sharing the same morals and values. The Australian pair stays authentic and refuses to be put into any genre label.
Along with their uptempo tracks such as 'Heartbreak Player,' President Street makes sure to speak up about relevant issues affecting people on a global scale.
In the past couple of weeks, President Street played several shows around the UK supporting Roachford. During their vibrant performances, President Street presented their most recent single, 'Heal,' carrying a symbolic message, 'find the light from the darkness.'
Ruby elaborates on the meaning of 'Heal': "It's about accepting that for whatever reason our souls chose the families and relationships we have in order to learn and move forward in our evolution and consciousness. Pain is unpleasant. So as humans we tend to want to avoid it. But the source of our pain can at times hold our greatest gifts if we have the courage to face it and lay ourselves bare to healing deeply and thoroughly from it."
Daily Express has also labeled President Street as 'one to watch,' which is a good ego boost in preparation for the duo's upcoming mini-album release.