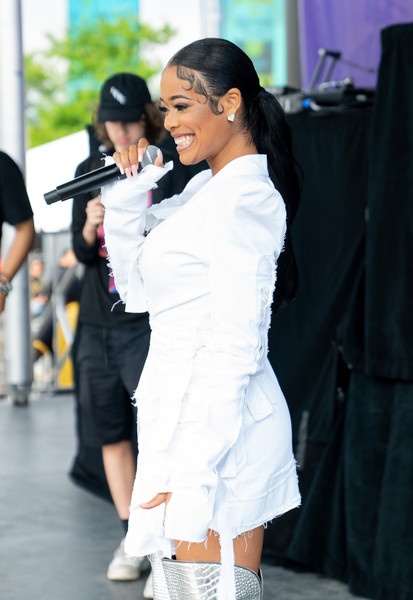 @skopemag news – monday – june 13, 2022 @ 10 pm est
@skopemag HQ – http://smarturl.it/skope
HIGH TONE SON OF A BITCH: watch "Monuments To Ruins" video!
About the "Live at the Hallowed Halls" album, guitarist Paul Kott comments: "In making Live at the Hallowed Halls we wanted to avoid just making another live stream performance. There's something very different about being in a club sweating it out with your peers, and feeling the energy in the room as the band pours it all out and soaks in what the crowd is giving back in return. What we wanted to do is something you just can't do on tour: hang out and play in collaboration with our friends, do versions of our songs in ways we wouldn't be able to bring on the road. I jokingly referred to what we were going for as a psychedelic doom Hee Haw. For the visual part, we didn't want just static cameras but an immersive multi-camera feel with a lot of handheld shots. The lighting and visuals were meant to be a low-budget acid trip inspired by the Panos Cosmatos movie Mandy. Given the circumstances, it's kinda crazy we actually pulled this thing off! It was a lot of fun, and the unique direction of the collaborations makes this a really special performance."
Check Out MATT PIKE & HIGH TONE SON OF A BITCH Sludging It Up On New Single "Monuments To Ruins"
Skope Magazine x Futuristic (Pop-Punk meets Hip-Hop)
Enter Futuristic! After 25 years in the rap game, Futuristic is getting back to his rock roots with his new album Never Too Late (set to be released later this year). We just kicked things off with his new single + music video "Gucci; it's a fun pop punk meets hip hop track about extravagance and materialism.
LYDIA CAN'T BREATHE Release New Single "Electric Powder" + Official Music Video; Announce the WARNING Summer Tour with Special Guests Ignite The Fire and The Other LA
Hard rock metal quartet LYDIA CAN'T BREATHE released a brand new single "Electric Powder" to all major platforms along with the official music video. The band will hit the road this July with special guests Ignite the Fire and The Other LA.
London's Imen Siar Empowers Her Fans w/ "Glitter and Gold," Out Now
23-year-old newcomer Imen Siar showcased a world class vocal and the personality to match with her debut single "Lonely People," earning tastemaker acclaim in the UK, increasing radio support in the US, and an appearance on Italian TV. With "Lonely People," Imen demonstrated that she's truly one of a kind – and this was all achieved on off-days from her job working as a waitress at Nando's in London. Now, Imen's burgeoning reputation will step up a gear as she releases her second single "Glitter and Gold" today on icons + giants, as well as its official video.
JOHN LEGEND RELEASES MUSIC VIDEO FOR "DOPE," FROM HIS FORTHCOMING ALBUM
Described by Rolling Stone as a "summery, feel-good track," "Dope" was produced by Ian Kirkpatrick and Ryan Tedder. Legend co-wrote the track with Charlie Puth, Tedder, and J.I.D.
DUSTY LOCANE Stays Two Steps Ahead in "ICED OUT"
Ekelle Drops Debut Album 'Let's Get It' + Official "Be Free" Music Video
After releasing two EP's, Ekelle is celebrating a milestone with Let's Get It, her debut full-length album. Intentionally numbered in an order that takes the listener on a journey, some of the LP's songs are flirtatious, some provide social commentary, and some are just about bigging yourself up and having a good time.
Reminder: Playlist Request: Children Of The Void – (Norway) – Garden Of Bones – (Melodic Death Metal)
This ep is a small taste of what is to come from "Children Of The Void – NOR". In the following year, recording of the full length album will ensue and singles will continue to be released as regularly as possible.
Lil Baby Protégé Rylo Rodriguez Drops "Benz Truck"
K-Pop Star Wonho Releases FACADE
Singer-Songwriter-Producer, Wonho, has released his highly anticipated 3rd Mini Album, FACADE. Consisting of 5 tracks, Wonho participated in songwriting and producing for the whole album. Just like his 2nd Mini Album Blue Letter, and 1st Single Album OBSESSION, Wonho has once again joined forces with producer ENAN, the soulful voice Sun Ahn, and singer-songwriter Brother Su to bring this album to life.
Hector Gachan's "Care To Share" Album Is Out Now!
Hector Gachan is a Bosnian-Australian musician currently based in Edinburgh. His debut LP "Untitled '91" released in the winter of 2017 cultivated a cult following from around the world. Since then he has gradually worked on his sophomore LP "Care 2 Share", which is out now via Nice Guys.
The album features an array of Gachan's signature clean, folkys guitar accompanied by hopeful lyrics. As an ode to being carefree. Flowing through lifetimes of past, present, and future, the album is is a colorful and emotional journey into Hector's subconscious mind.
Hien Shares "Family" Video via NOWNESS Asia
Following up on last year's EP BLOOM, electronic pop artist Hien shares a music video for her track "Family." BLOOM captures Hien's creative journey of rebuilding her identity as an artist and navigating life as a millenial Vietnamese immigrant, who moved from Hungary to the US for a new beginning.
Key Glock Pledges Allegiance to the Bag in "No Choice"
[OUT NOW] Rowdy Rebel hops on Ron Suno's "What They Gon Say" remix dropping TODAY
Jimmy Eat World Release New Track "Something Loud" (Audio + Video)
Since 2001, fans of Jimmy Eat World could confidently mark their calendars for the release of a new studio album every three years. Today, the band is in a familiar position to the lead up to the critically acclaimed Bleed American; sans-label and creatively invigorated with no one to answer to but themselves.
Daisy The Great Kick Off Summer With "Easy"
"'Easy' is a breakup song about all of the complicated – i.e. not always easy – feelings that come along with the end of a relationship," say Daisy the Great. "The song is about learning to trust yourself, finding joy in loving yourself, feeling hope! At the same time, it's about how sometimes even when something isn't right, it still hurts to let it go.
'Untrapped: The Story of Lil Baby' to Stream Worldwide on Prime Video August 26
Today, Prime Video announced it will exclusively stream Karam Gill's Untrapped: The Story of Lil Baby, produced by Quality Films, MGX Creative, and 4PF. The feature-length documentary made its world premiere at the Tribeca Festival on Saturday and was followed by a performance from Lil Baby.
New Promo: Pyramid (USA) – Validity – (Progressive Metal)
Windsor, ON's Martin Schiller Transports Listeners Back in Time with Psychedelic New Post-Jazz-Rock "Future Prints"
Mike Habhab – New Single & Video "What You're Doing to Me"
Mike Habhab, the prolific singer-songwriter from Troy, Michigan, has a new, heartfelt and emotional song and video, "What You're Doing to Me" dropping June 17, 2020. It's the follow-up to his popular single, "When I First Met You".
LADY LONDON MAKES HER HOT 97 SUMMER JAM DEBUT!
Yesterday, June 12, 2022, The Aristotle of Bravado, Lady London made her momentous Hot 97 Summer Jam debut at the renowned New Jersey venue, MetLife Stadium. Housing over 80,000 in capacity, Lady London graced the festival stage as she performed a string of her most celebrated hits from her recently released debut project, Lady Like: The Boss Tape. Starting with a "Long Live Shamello," London also performed "Lady What Lady Who" and, without surprise, "Lisa's Story" with Harlem rapper Dub Aura. "Lisa's Story" has amassed over 2 million views on YouTube and has gone on to receive critical press-praise from Billboard, LA Weekly, Earmilk, Revolt TV, B.E.T. and more. Heating up the stage for her second live performance ever— on the heels of her sold-out show at S.O.B.s earlier this year— the Billboard-deemed 'artist to watch' also performed her forthcoming new single "What Is It Giving, which is slated for a release within the next coming weeks.