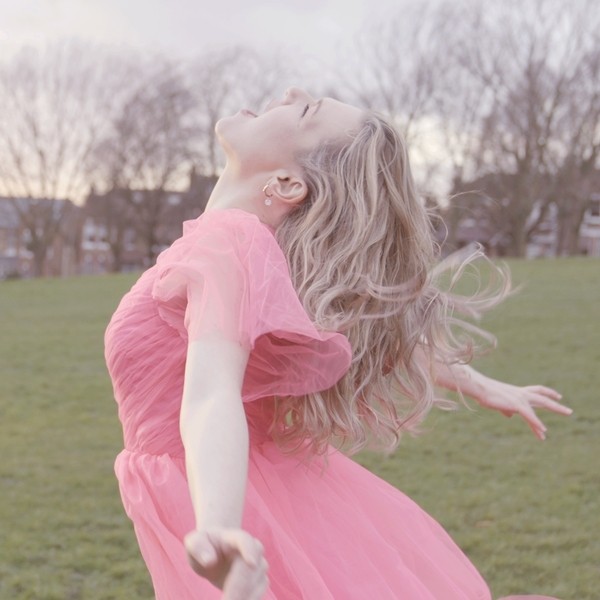 @skopemag news – friday – june 10, 2022 @ 12 pm est
@skopemag HQ – http://smarturl.it/skope
Lissie Announces Brand New Studio Album, Carving Canyons Due Out September 16 Featuring The New Single 'Flowers'
The sun soaked twelve song collection is a sonic comfort as it simultaneously charts the ripples caused by heartbreak and loneliness as well as what happens when the soul perseveres amidst pain. As the COVID-19 pandemic spread across the world, Lissie was also dealing with an impactful breakup on her Iowa farm. "It was an important period of time for me to explore some of my dark places and process it all."
MICA MILLAR releases debut soul album 'Heaven Knows' (out now)
On June 10 UK soul artist Mica Millar releases her anticipated debut album 'Heaven Knows' – a stunning collection of modern soul songs showcasing a confident new artist who's not only found her own voice but one that has put all of life's challenges and triumphs into her art.
OUT NOW // FRANSIS drop their latest single "Pin Me Down"
FRANSIS are a London based alt/indie band fronted by singer-songwriter Emma Withers. Formerly known as Emma & the Idles, the band have been hailed as 'Jessie J meets Joan Jett', making a name for their balls to the wall approach to their sound and sharp songwriting style.
HALSEY SHARES NEW SINGLE "SO GOOD"
Last week, as Halsey celebrated the fifth anniversary of the release of hopeless fountain kingdom, the RIAA announced that the album had attained 2x Platinum status. Halsey's third album, Manic, is also double Platinum. Both albums debuted at No. 1 on Billboard's Top Current Album Sales chart – as did 2021's If I Can't Have Love, I Want Power.
Stella Talpo releases new EP 'FINE' – 10th June via Deep Matter
London based soul/R&B artist Stella Talpo today releases her new EP 'FINE' via DeepMatter. The new EP follows Talpo's 2020 EP 'first burn' and debut EP 'SPACE'.
Born in a small town outside Milan, raised in Singapore and now based in London, Stella Talpo has wanderlust woven into her bones. Influenced by a wide range of artists from Billie Holiday to Nirvana, she gracefully traverses genres, with her poignant lyrics addressing themes from addiction and human behaviour to politics.
Eighty Ninety Return With New EP, 'The Night Sky'
The 8-track EP, which includes a mix of previously released singles and a few brand new tracks, is an indie-pop paradise ablaze with catchy pop hooks, ambitious production and confessional lyricism. Made up of vignettes from the pair's shared history as brothers and collaborators, the songs explores themes of love, choices, friendship, heartbreak, hope, memories and dreams.
Finnish pop artist Ina Forsman writes a love letter to a bygone era with new single "Love Me"
Ina Forsman, a Berlin-based singer influenced by Etta James and Christina Aguilera, presented herself as a promising vocalist on her sophomore album Been Meaning To Tell You (2019) and her eponymous debut album Ina Forsman (2016). Throughout her new album All There Is, she maintains those earlier influences while coming into her own. All There Is finds itself rooted in the romantic aura of the 1960s, a sound that makes no secret of her commitment to old school soul and jazz. Ina Forsman was inspired by the era's romantic songs that had a cinematic flair, so she chose to stick with a concept she calls "cinematic soul". Ina's powerful presence on each track gives All There Is a contemporary perspective on the sixties and seventies.
CHARLOTTE MORRIS GETS REAL WITH NEW SINGLE "GOOD KIND OF HURT"
After watching a close veteran family member struggle with alcoholism, Charlotte was inspired to write this song. Too often, those who served their country, and are now struggling with a myriad of mental health issues, are forgotten and left behind.
Rapper Tireek Shares New Release "BYE BYE / BALBOA"
MOTIONLESS IN WHITE RELEASE WIDELY ANTICIPATED NEW ALBUM 'SCORING THE END OF THE WORLD'
Roadrunner Records band Motionless In White have released their widely anticipated new album Scoring The End of the World. Available today on all streaming platforms with exclusive merch bundles available in the band's official store, Scoring The End of the World fully encompasses the expanse of the band's dynamic, deep, and dark vision like never before.
CHLOE MORIONDO DEBUTS LONG-AWAITED SINGLE AND VIDEO "HELL HOUNDS"
"I've been waiting SO FUCKING LONG to release this and am so excited for everyone to hear it," Chloe shared on "Hell Hounds." "This is the beginning of a shiny new era and i hope everyone loves it!! <3"
The Small Calamities Release Brand New Single "Stay Above"
About the song, lead singer Charlie Wolf says, "We were driving around New York the day before a live recording session when Hurricane Ida hit – it was flooding, the freeways were closing just after we had entered them, cars were floating around and flipping over–it was legitimately one of the scariest moments of my life. After we finally made it back to safety, Crystal and I wrote this song in the middle of the night. We loved it so much we scrapped the song we were planning to record the next day and recorded Stay Above instead. There's a real sense of urgency in this one that is very special to us."
Alternative rock band Kadeema expresses a division of society with "Lately I've Been Hoping"
Toronto alternative rock band Kadeema are back with their first release since their debut EP in 2020. Like most artists, they spent their time during the pandemic writing music and dealing with personal struggles that were very much heightened by the fact that we were living in isolation. Like everyone else, they just wanted it to be over.
Through their new song "Lately I've Been Hoping," Kadeema wants listeners to feel that they're not alone, and that we're in the same boat, feeling the same feelings and pains.
Tommy Ice shares new single "Us"
Atlanta's Tommy Ice returns today with his new single "Us," produced by GeeohhS (Tony Shhnow); out now via Boom.Records. The track finds Tommy calmly reciting melodic punchlines while weaving together falsetto adlibs with harmonious bars that touch on his hustle and ambitious mindset. The budding emcee has never been one to shy away from self-expression via his raps. The Atlanta native continues to grow an organic following and make ripples within the underground with viral hits such as "Forever" and "Drug Sick", amassing over 30M streams on DSP's. Stream "Us" below and stay tuned for more music to follow.
flipturn Announce Highly Anticipated Debut Album 'Shadowglow', Arriving on August 19
Today, flipturn gives fans the news they have been holding their breath for: the band's debut album Shadowglow will be released in its entirety on August 19. To hold listeners over in the meantime, the band today releases their next single "Whales." This fiercely tender track is driven by a comforting bassline that contrasts with the internal turmoil of the lyrics. "Whales" peers into the state of emotional comatose it's far too easy to slip into when faced with crushing amounts of pressure.
Trail of Dead Release Official Videos for "Contra Mundum" & "Penny Candle" | Tour On Sale Now
DAVID GUETTA, BREAKBOT & IRFANE, DOPPLEREFFEKT, AND GASPARD AUGÉ & VICTOR LE MASNE REMIX KAVINSKY'S "CAMEO"
Recently hailed as "everyone's favorite late-night dance super hero" by Billboard, Kavinsky counts it an honor that several of his own personal heroes have brought their magic to "Cameo" ft. Kareen Lomax – one of the standout tracks from his first album in nine years, Reborn. Released today via Astralwerks / Record Makers, Cameo Remixes features contributions from David Guetta, Dopplereffekt, Breakbot & Irfane and Gaspard Augé (half of the group Justice) & Victor Le Masne.
Tomas Ferdinand Explores Tender Soundscapes On 'Lover, i'm down for it'
Today Dutch songwriter Tomas Ferdinand shares his Lover, i'm down for it. EP. This four-song collection is a meticulously crafted set that celebrates patience and sensitivity and it slowly uncovers its heart to the listener. Relying almost exclusively on acoustic instruments and tonal shades delivered by Rhodes or synth, the EP creates soundscapes that match the raw honesty and vulnerability of Tomas' lyrics. From the patience-urging piano ballad swell of "Rush", to the starkly reassuring honest title-track, to the gentle percussive insistence of "Liquorice", and the closer "Crossroads", which finds salvation in the hands of a special person. (Watch the live sessions to Crossroads and Liquorice HERE)
Olga Tañón sigue sorprendiendo a su público con la nueva versión del éxito mundial "Tú me quemas"
La mujer ícono del género tropical, Olga Tañón, sigue impresionando a su audiencia, esta vez con el lanzamiento del tema "Tú me quemas", poniéndole su poderosa voz a uno de los éxitos del reconocido salsero de Puerto Rico Eddie Santiago, en una extraordinaria salsa fusión.
THE GREETING COMMITTEE'S DANDELION (DELUXE) IS OUT TODAY
Today, The Greeting Committee released the deluxe edition of Dandelion, their acclaimed 2021 album. The collection features three never-before-released tracks: the band's self-produced cover of MGMT's GRAMMY®-nominated hit "Kids," "Make Out (8-Track)" and a live version of "Can I Leave Me Too?" It also includes two tracks that the band shared in the leadup to the release of the deluxe edition – "How Long?" (Tune-Yards Remix) and "Sort Of Stranger" feat. Briston Maroney.
Zach Zoya Releases New EP "No Love Is Ever Wasted" Today Alongside Cinematic Video for New Single "Upper Hand" Feat. Soran
Today, Montréal's one-to-watch multi-talent Zach Zoya, releases his new EP No Love Is Ever Wasted via 7ième Ciel/Universal Music Canada, the country's leading music company. After showcasing the complexity of his rapid metaphoric rhymes and versatility as a vocalist on his 2020 debut EP Spectrum, this sophomore project shows Zoya's growth into unveiled songwriting territory.
COCHISE FEELING LIKE BATMAN IN NEW "TURN IT UP" VIDEO FROM 6/24 SOPHOMORE EFFORT 'THE INSPECTION'
Jimmy Eat World Release New Track "Something Loud" (Audio + Video)
Gavin Haley Releases "Mine" Single & Video
Boy In Space Releases "A**hole" Single with Video and Announces 'BACKYARD' EP
Kim Dracula's "Make Me Famous" Video Out Now
Watch LAMB OF GOD's "Nevermore" – First Single From New Album Omens Available Everywhere
Lamb Of God follows 2020's No. 1 Hard Rock Album with a vicious new testament. Riding high on a creative renaissance saluted by the likes of Rolling Stone and NME, the Grammy-nominated goliath returns with the gloriously unhinged Omens, produced by longtime collaborator Josh Wilbur (Korn, Megadeth).
TANK & J. VALENTINE DROPS NEW SINGLE & VIDEO "SLOW"
Plush Releases Video for "Will Not Win"
B-LOVEE & COI LERAY ARE RAP'S CHUCKY AND TIFFANY IN "DEMON" VIDEO
Country Artist Taryn Papa Gladly Gives in to Love with New Single "Can't Catch My Heart" Available Now
Breakout Country artist Taryn Papa is going all-in with her brand new single, "Can't Catch My Heart" available today, Friday, June 10. Co-written by Papa, Emma Klein and AJ Babcock (Rascal Flatts, Darius Rucker, Walker Hayes), the self-admitted once "chronically single" singer is laying her heart on the line with the laid-back and love-infused track. Now recently engaged, Taryn shows off a softer side with the track while simultaneously highlighting her powerful vocal ability.
Joji Releases "Glimpse Of Us" – First Song In Two Years
A music video for the track also premiered today. Directed by Dan Streit (Brockhampton, Charli XCX, Diplo), the visceral, "found footage"-style video is a provocative and sharp contrast to the elegiac ballad. All captured through the eyes of one enigmatic figure behind the camera, the video chronicles a day-in-the-life through various acts of unsettling delinquency and wanton chaos.