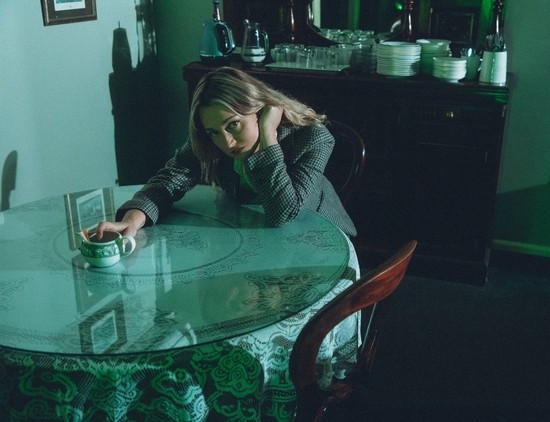 @skopemag news – thursday – june 9, 2022 @ 8 am est
@skopemag HQ – http://smarturl.it/skope
Murals share caustic new single "11:11" ft. BJ Allen (Zero Trust)
Today, post-hardcore outfit Murals released a powerful new single "11:11" ft. vocalist BJ Allen (Zero Trust, Full Scale Riot) on Equal Vision Records. Allen's lyrics explore themes of hope and personal strength in the face of adversity, made all the more gripping by his caustic vocal delivery. The song hits hard with angular riffs that call upon Allen's classic hardcore roots and the bands propensity for writing tunes that are equal parts emotive and aggressive. The band will donate a portion of all proceeds from the song to Make-A-Wish. You can stream the song here.
INTRODUCING // Elizabeth M. Drummond – "Crisis"
Getting lost in a window into somebody else's own existential crisis shouldn't feel as joyful as it's made to sound in Elizabeth M. Drummond's sensational first steps as a solo artist. In her aptly named debut single out today titled "Crisis", you'll find a track that runs on the pure adrenaline that came from her own self-realisations and the honest reactions that followed. Drummond was formerly a member of the critically acclaimed band Little May, who toured with The National & City and Colour, whilst headlining their own headline shows across the globe.
Hulu Announces Teaser Trailer, Teaser Art, and Date Announcement for upcoming series 'MIKE' Premiering August 25th
SYNOPSIS: From creator/screenwriter Steven Rogers and the team behind I, Tonya and showrunner Karin Gist, executive producer of Our Kind of People, MIKE explores the dynamic and controversial story of Mike Tyson. The 8-episode limited series explores the tumultuous ups and downs of Tyson's boxing career and personal life – from being a beloved global athlete to a pariah and back again. Focusing the lens on Mike Tyson, the series examines class in America, race in America, fame and the power of media, misogyny, the wealth divide, the promise of the American Dream and ultimately our own role in shaping Mike's story.
Tatum Gale Shares "Botanical Babe" Lyric Video via EARMILK
Today, songwriter/producer Tatum Gale shares a lyric video for "Botanical Babe," the first single off his forthcoming debut album, Pretty Green.
[VIDEO] Hyperpop act Tatum Gale shares vibrant video for "Botanical Babe"
Matthew Gilbert releases anthemic song of growth 'Out Of The Contempt'
Personal stories, paired with enthralling storytelling, has always inspired Matthew Gilbert's songwriting. New single 'Out Of The Contempt', is no different; channeling honesty, depression & heartbreak to unveil the inner-workings of his psyche, when moving past a deeply hurtful period in his life. Seeking closure & healing, Gilbert is invigoratingly honest throughout the track, reflecting on his actions and his will to fight against adversity. The first cut from his sophomore record 'Getting Over All Of It', 'Out Of The Contempt' works to introduce worldly cinematic soundscapes that is present through the album, drawing inspiration from Gang of Youth, Boy & Bear and Bon Iver throughout.
Star Goes Nova Releases Her Self Titled EDM and Chillwave Album
Star Goes Nova, aka Christine, is a music composer, sound engineer, producer and multi-instrumentalist who creates epic Neoclassical Electronica stories that combine real instruments with EDM sonics. Star Goes Nova is redefining EDM musical creativity and sonic innovation.
NEW RELEASE: Zaina unveils new summer hit "Sky Is The Limit"
Up and coming pop-fusion artist Zaina has released her latest song "Sky Is The Limit" – out now on all major streaming platforms.
Written by Zaina and produced by The Online Recording Studio, "Sky Is The Limit" is a beat-heavy anthem which is a fusion of pop, dance and dubstep. The combination of Zaina's up-beat lyrics, strong voice and masterful production skills give this colorful new tune all the makings of a summer hit.
BLXST releases 'Be Forreal' music video to continue mini-movie series
NINA NESBITT ANNOUNCES NEW ALBUM 'ÄLSKAR' FEATURING THE BRAND NEW SINGLE 'PRESSURE MAKES DIAMONDS' & UK/EU HEADLINE TOUR
Made in the show of the introspection, loss and fear of lockdown, 'Älskar' celebrates life in all of its complexities as well as love in every form imaginable. As we've heard from its previous singles 'Dinner Table' and 'When You Lose Someone', 'Älskar' (meaning "to love" in Swedish, a reflection of Nina's half-Swedish heritage) shimmers with both tender, intimate ballads and huge escapist '80s-tinged bangers that beg for the dancefloor.
Jelly Crystal releases video for 'There Was a Cake'
Jelly Crystal celebrates the release of his mesmeric EP ILY with a fantastic live performance video of the track 'There Was a Cake'. Shot at Sunnanhed, a creative space in rural Dalarna, north of Stockholm, it's a brilliantly atmospheric taster of the 60s inspired sounds found throughout the EP.
Blu Ernest sings of lust on provocative R&B jam 'Baad Things'
Following the success of 'The Chill', the Brighton-based songwriter asserts his flirtatious bravado with a sultry fourth release from his forthcoming '____ On My Mind' project. Entirely self-produced, 'Baad Things' oozes seduction, as Blu candidly depict's a post-date text exchange with a femme fatale – leaving behind an intoxicating feeling of lust throughout the arrangement. The track's sensuality is unapologetic, as Blu lays his sultry vocal-runs down over a bed of stirring neo-soul R&B – revealing a deep allure that lingers. 'As intimate as the song is, 'Baad Things' couldn't be further than a love-song' Blu says – with the provocative nature of the track balanced deftly with a smooth nonchalance, that teases throughout this sultry make-out jam.
Experimental composer Tess Tyler to release double LP 'Fractals' (ft. Spindle Ensemble) on September 9th via Manners McDade
Today, Bristol based experimental composer Tess Tyler has announced her debut album Fractals will be released on September 9th via Manners Mcdade. The project is a double album; LP1 presents the original neo-classical and experimental electronic explorations of Tess Tyler, LP2 is a once in a lifetime live recording of the Spindle Ensemble's interpretations of the album's graphic scores, designed by Tess, recorded at St George's Hall in Bristol. The project has minimalist-style piano at its heart, complemented by evolving electronic soundscapes, complex meter, arpegic synths and expansive electric guitar. Floating through delicate classical piano in one moment to bursting with booming, industrial ,hard-hitting beats the next. The album demonstrates a unique blend of gritty electronic textures and modern classical music with the album's graphic scores at the heart of the project.
ASYLUMS — Announce New Album 'Signs Of Life' || Listen to New Single: "Scatterbrain" Now
Hot on the heels of their critically acclaimed comeback single 'Crypto Klepto', ASYLUMS return with another slice of anarchic agitpop called 'Scatterbrain' along with the announcement of their eagerly awaited fourth album 'Signs Of Life', due 14th October.
SNOW COATS Announce Racing New Summer Single 'Chevy' Released 9th June 2022 via Alcopop! Records
Dutch indie-pop quartet SNOW COATS are pleased to reveal their racing new summer single 'Chevy' which is released on 9th June 2022 Alcopop! Records.
Listen: hip-hop duo blackwave. team up with Abhi The Nomad on 'a-okay'
Having recently announced their next album "no sleep in LA" will be released this September, blackwave. (comprised of rapper Jay Atohoun and singer-producer Willem Ardui) have set themselves apart by merging soul, jazz, funk, and hip-hop elements with a nostalgic, open-minded approach. Crafting a sound that reflects their innate differences and musical backgrounds, blackwave. have continued to gain momentum over the last five years, achieving breakout success with their debut album "ARE WE STILL DREAMING?" in 2019 and performing at festivals such as Montreux Jazz, Sziget, North Sea Jazz and Pukkelpop.
Metric Share New Album Track 'What Feels Like Eternity' + Performance Video
'What Feels Like Eternity' is the third song to be released from the new album, the first being 'All Comes Crashing' which has quickly become a mainstay in Metric's catalog as their fastest record to cross 1 million streams.