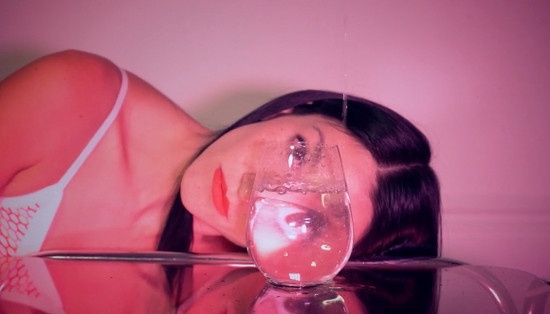 @skopemag news – thursday – june 9, 2022 @ 12 pm est
@skopemag HQ – http://smarturl.it/skope
M Field releases EP & Shares video for "Jolly Roger"
"This second EP, like my first," the London based artist explains, "is a collection of songs spanning time with some thematic links and a certain mood but no grand overarching concept."
Watch "Je t'attends feat. Ljuba De Angelis", New Official Video From FLUO SOBRE!
"Je t'attends feat. Ljuba De Angelis" is a track taken from French eclectic artist Fluo Sobre's EP "Blue", which will be released on June 17th, 2022 via Epictronic.
"Je t'attends" is inspired by the blues polar movie "Ascenseur pour l'échafaud".
SEGIRI SHARES HER BRAND NEW SINGLE 'SILENCE SPEAKS' – LISTEN HERE
'Silence Speaks' finds Segiri's show-stopping voice surging with grace, potency and control – a standout ability that reflects her admiration of great empowered pop artists and full-force personalities such as Lady Gaga, Halsey and P!nk. It's the dominant force in a compelling bombastic pop production which deploys hefty beats and furious, fuzzy bass within a colossal range of loud-and-quiet dynamics.
Ira Nor signs to boy pablo's 777 MUSIC, releases hyperpop-leaning debut single "flashback"
Oslo, Norway based artist Ira Nor today releases her debut single "flashback" and announces her signing to Norwegian tastemaker label 777 Music (boy pablo, Fur). "flashback" is the first track to be heard from Ira Nor's debut EP 'Swim Ira', out 26th August via 777 Music.
The 'Swim Ira' EP opens with her debut single "flashback". Produced alongside frequent collaborator Øyvind Glåmen, "flashback" stands as a synth-heavy hyperpop-leaning reflection on a toxic relationship.
Backdrop Falls releases second single "Mona Lisa" from upcoming album "Fairytales and Fireworks"
Sum 41, Against Me, Face to Face, Hellacopters… These are some of the bands Brazilian quartet Backdrop Falls has opened for throughout their six-year career and that gives away a pretty good overview of what they are all about. Catchy choruses you can sing along to, thick alt-rock riffs and dead honest pop punk and punk rock sensibilities are a few of the band's biggest assets and their new single "Mona Lisa" showcases just that. Perfect fit for your "Rock This" or "All New Punk" playlists.
FLOYD FUJI CONNECTS WITH TOPAZ JONES ON 'BREADWINNER'// LISTEN HERE
Virginia native Floyd Fuji today reveals his summer ready new offering, Breadwinner, a vibrant alternative pop cut laiden with more than a little bit of funk. Featuring Fuji's dreamy vocals over skyscraping production, the track is a stellar ode to ambition. Complemented by the razor sharp flows of Topaz Jones, the track is perfect for party playlists.
ICYMI: Sail release melancholic fuzz-ladened single 'Emotion Motional Ocean'
Southwest-based metal four-piece Sail released their latest single Emotion Motional Ocean (EMO) on Friday 3rd June.
Formed in 2016, Sail draw influences from modern sludge, post-rock and grunge movements while bringing in unique elements of psychedelia and synth-driven flair, veering manically from catchy pop bangers to absolute noise.
Viral Canadian Alt Pop Artist // Cherry Lena's new single "Sad Boy" // OUT NOW
Cherry Lena is an alternative Pop R&B singer-songwriter from Montreal, Canada. Having first captured the attention of audiences with her performances on The Voice Quebec in 2018, she has since been making a name for her stunning combination of warm R&B tones and subtle 1950's jazz vocals. Her music is rich and timeless, resulting in a sound which effortlessly displays the musician's undeniable talent and passionate delivery.
Punk Pirates PADDY AND THE RATS Release Cinematic New Official Video for "Matadora"
KALANDRA release a new video for the song "Mørke Skoger"!
Norwegian Alternative band Kalandra is excited to present a new video for the song "Mørke Skoger", meaning dark forests, composed for the game Kingdom Two Crowns: Norse Lands.
Kalandra comment: "In the game you're travelling from scene to scene by horse, often through various landscapes and forests so we wanted something to capture the atmosphere of this mystical journey. The music video is shot in various locations and rehearsal rooms in Oslo including session musicians Kenneth Lien on tagelharpa and John Stenersen (Wardruna) on hurdy-gurdy (nyckelharpa). Shot and directed by Thomas Bottolfsen."
Nina Nesbitt Announces New Album, 'Älskar.' Releases New Single, 'Pressure Makes Diamonds.'
Nina Nesbitt is set to take her continuing rising star status to the next level with the news that she will release her eagerly anticipated new album Älskar on September 2 via Cooking Vinyl. Nina today releases her new single 'Pressure Makes Diamonds' as well as its official video.
Inspired by the introspection, fear and loss during lockdown, Älskar celebrates life in all of its complexities as well as love in every form imaginable. As we've heard from its previous singles 'Dinner Table' and 'When You Lose Someone', 'Älskar' (meaning "to love" in Swedish, a reflection of Nina's half-Swedish heritage) shimmers with both tender, intimate ballads and huge escapist '80s-tinged bangers that beg for the dancefloor
NEW SINGLE! Atmospheric new age pop from Swedish singer Maliika
Maliika creates dreamy atmospheric new age pop. Her colorful soundscapes are reminiscent of internationally established sources of inspiration such as Enya and Kate Bush – but on the Swedish music scene, Maliika is unique in several ways. Her new single Flow is her first release on the Swedish label COMEDIA.
CHILD OF CAESAR dignify the thought just before the final breath with their brute new Metal single "Exitus"
With just the right pinch of audacious energy, the German Gothic Metal band CHILD OF CAESAR releases today, on 06/09/2022, "Exitus", its aggressive second new single and the accompanying impulsive music video with unbridled dynamics.
ISOBEL CAMPBELL, JAH WOBBLE, MARTIN CARR recall swinging 60s Paris on SON PARAPLUIE album!
Son Parapluie originates with Jérôme Didelot of the band Orwell, who has released a string of artful pop albums over the past two decades including 2020's Parcelle brillante. Didelot wrote these new songs to evoke the late the 60's Paris of Serge Gainsbourg and Jane Birkin. Isobel Campbell (Belle & Sebastian, Mark Lanegan duet albums) leads the sterling cast as featured guest vocalist. Jah Wobble (PiL, Invaders of the Heart), Martin Carr (The Boo Radleys, Brave Captain), and noted French engineer/producer Yann Arnaud also appear providing remixes of songs from the project. Japanese singer Sugar Me rounds out the performer list singing on an alternate version of one of the songs.
Rok Zalokar | Sidereal Time
CVLT Nation premieres today "Sidereal Time", the new Music Video by Slovenian pianist, composer and producer Rok Zalokar. The track plays around with our perceptual threshold of patterns and it is taken from "Speak Your Body", an outstanding album out digitally since May 6 2022 via Nature Scene Records.
Expand Your Braincells and Watch the New ROK ZALOKAR Visual "Sidereal Time"
Pet Fox (Ovlov, ex-Palehound) shares new single "It Won't Last", plus tour dates w/Maneka!
Even in its moodiest, most downbeat moments there's a spark of energy that bursts out of A Face In Your Life, the new album from Pet Fox. Where past efforts played around with after-the-fact layering of instrumentation, the band's third full-length comes alive in the moment. Tracked live in one room, the ten songs that unravel across the album capture Theo Hartlett (Guitar/Vocals), Morgan Luzzi (Bass), and Jesse Weiss (Drums) in their rawest, most immediate form.
Pony Girl Announces New LP, Shares "Age Of Anxious" Single + Video via Brooklyn Vegan | 'Enny One Wil Love You' LP Due October 14 via Paper Bag Recs
Today Ottawa-Hull-based indie-rock band Pony Girl announce their forthcoming LP, Enny One Wil Love You, due October 14 via Paper Bag Records. To kick off the release of their debut album with Paper Bag, they have shared the record's first single, "Age of Anxious." The track explores themes of isolation in the digital age through dark comic vignettes & absurdist situations. It's a sitcom for rats with a side of existential dread.
Jeff Beck And Johnny Depp New Album 18 Available July 15 + First Single And Video Out Today
Jeff Beck found a kindred spirit in Johnny Depp when the two met in 2016. They bonded quickly over cars and guitars and spent most of their time together trying to make each other laugh. At the same time, Beck's appreciation grew for Depp's serious songwriting skills and his ear for music. That talent and their chemistry convinced Beck they should make an album together.
Depp agreed and they started in 2019. Over the next three years, they recorded a mix of Depp originals along with a wide range of covers that touches on everything from Celtic and Motown to the Beach Boys and Killing Joke. In 2020, during the pandemic, they previewed their collaboration with their well-timed cover of John Lennon's "Isolation."
QUEEN KWONG Shares New Video For "WITHOUT YOU, WHATEVER," Starring Laura-Mary Carter (Blood Red Shoes)
Today LA-based QUEEN KWONG (a.k.a. Carré Kwong Callaway) shares the new video for "Without You, Whatever." Filmed in Brighton, UK during a trip to visit close friend and collaborator Laura-Mary Carter (Blood Red Shoes) who co-stars with Carré, the video was shot and directed by another close friend, Mimi Supernova (Roger O'Donnell / Permafrost). The track is from her forthcoming album Couples Only (Pre-save here), out July 12 via Sonic Ritual and produced by Joe Cardamone (The Icarus Line / Dark Mark vs Skeleton Joe).
Huranova Share New Video "No Name"
Huranova has shared their new single "NO NAME" alongside a official video. The track exemplifies the bands ability to create the kind of atmosphere that can fully engage the listener and at the same time slowly build a current of tension just below the surface. The new single was recorded at Zeta Factory Studio by Federico Ascari and Jarno Bellasio.
PHANTOMS UNVEIL NEW SINGLE "LETTING ME GO"
Phantoms on the single: "Letting Me Go" is the first song on our album coming in August. It was another one we wrote pretty early on in the album process and tried to incorporate a lot of the sounds we felt characterized the record. It's still dance driven with synthesizers and punchy drums, but we also wanted it to feel euphoric and melancholy, like you could float away while listening to it."