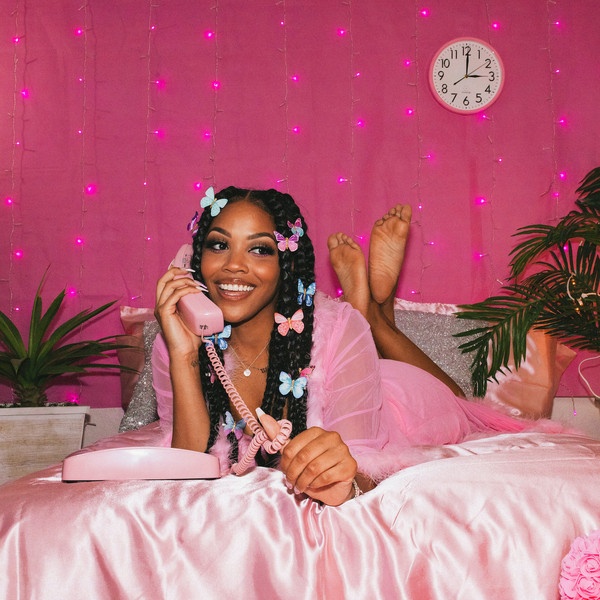 @skopemag news – wednesday – june 8, 2022 @ 5 pm est
@skopemag HQ – http://smarturl.it/skope
Molosser CRUDE – Swedish power duo hits the scene
Molosser CRUDE debut with a live-in-the-studio video of their own original Bye Bye Grace, where they combine a heavy stoner vibe with the flowing rhythms and riffing of heavy sixties rock. The result is pure Molosser CRUDE, and the sound is so dense that it would be hard to shoehorn in another instrument. Over this massive musical onslaught, Tess lays down her melodic yet powerful vocals.
DUST PROPHET Release "When The Axe Falls" Via Decibel Magazine
Stoner rock band DUST PROPHET have released their new single "When the Axe Falls" via Decibel Magazine. The single is from their upcoming album One Last Look Upon the Sky which will be out later this year. The song will be on all streaming platforms June 10th,
Cat and The Queen Returns with Compelling New Single
After some time away from the city, Cat returned to Toronto and was confronted with reality. Mentally, she got herself into a bad spot. In the throes of pretty severe alcohol abuse, she felt as if she couldn't get it together. One afternoon when she was in her bathtub – soaking silently, overcome with the fantasy of ending it all – something sparked in her: an urgent calling to go to her piano. Still wet from the bath, sitting at the piano, she wrote the lyrics out with total flow.
BERRIES: Release Infectious New Single "Haze" – Out Today
Rhythmic and rambunctious in equal measure, meticulous new track "Haze" seesaws between infectious and ansty in a beat — and evokes how unexpected the onset of intrusive thoughts and mental hurdles can be.
Colour Tongues Release New 'Midnight Island' LP
The album's title track is a nostalgic and pulsating pop rock number which reflects on young love and early romance, reminding the listener that anything remains possible and the energy of one's youth is infinite.
ARTHUR BROWN releases final video single 'I Like Games'
MINIKINGZ Announce New Single "New Skin Care" || Out on Different Recordings / PIAS
North London collective MINIKINGZ, comprised of BenjiFlow, Oscar #Worldpeace and Ragz Originale, some of the UK's most pioneering names in rap, R&B, and grime, release a long awaited single titled "New Skin Care" via Different Recordings/[PIAS] with a Jay Green directed video today.
SCHANDMAUL Releases New Single "Das Gerücht" + Official Music Video
SCHANDMAUL, leaders of German medieval folk rock, unveil a genius offering of storytelling and medieval instrumentation spliced with modern influences on their uplifting new single, "Das Gerücht" (eng.: the rumor), in which sounds of long forgotten times meet the modern world. Even though technology and many other things have changed over the last few centuries, some things never do – like the spreading of rumors. This topic is illustrated by SCHANDMAUL in the lyrics and the impressive video for their newest single.
GUCCIHIGHWATERS SHARES "DANCING WITH THE STARS" OFFICIAL VIDEO
OV SULFUR Releases New Track and Video For "Wide Open" Today
Pale Waves Release New Song "Reasons To Live"
"'Reasons To Live'" is about a time when I felt truly drained and incapable of happiness," shares frontwoman Heather Baron-Gracie on the song. "Then I found someone who showed me a reason to live."
Girl, I Wanna Be Your Girlfriend, queer coming out anthem
Her music is a stunning mix of contemporary R&B, indie pop and electronic. She candidly profiles her battle with anxiety and difficulties growing up as a black girl in a mostly white Morman community. She has been added to Spotify's New Music Friday and been praised by the likes of One's To Watch, LADYGUNN, Earmilk and more. Thanks for your consideration,
GATES TO THE MORNING Release "Moon In the Mid-Day Sky" Single
New Jersey progressive trio, GATES TO THE MORNING are streaming their new single "Moon In the Mid-Day Sky" exclusively via Ghost Cult Magazine. The song is from their album Walk Between Worlds which is out on July 22nd, 2022.
The band comments "Moon in the Mid-Day Sky" is the first single from Gates to the Morning's upcoming sophomore effort "Walk Between Worlds." "Walk Between Worlds" is a dreamy and atmospheric divergence from some of the bands heavier material, serving as a sort of calm before the storm as the band will resume their heavier progressive/post-black metal sound on the two follow up albums that have already been composed. In the meantime you can enjoy a flight through ethereal landscapes and dream-like atmospheres with "Moon In the Mid-Day Sky…"
Step Into A Dazzling New Music Video "Walk Away" with ElectraQueens
After years branded as The Highway Women, The newly branded ElectraQueens have revamped their sound and image. "Walk Away" is the first original song by the ElectraQueens. Their vocals and harmonies are more stunning than ever before as they quite literally walk away from everything we thought we knew about the group. Their new music video for "Walk Away" released today via VEVO.
Skope: The Black Angels new LP, tour + video ft. The Walking Dead actor (Partisan)
LADYBYRD SHARES THE VIDEO FOR HER DEBUT SINGLE 'TOO CLOSE TO CALL' – WATCH IT HERE
Catcher Share "Behind A Bleeding Heart" Video via The Luna Collective | Tour w/ Liily This Month | 'The Fat Of A Broken Heart' LP Out Now via All DSPS
Today, NYC post-punk group Catcher share a self-directed music video for "Behind a Bleeding Heart," the final single off their debut album, The Fat of a Broken Heart (released earlier this year). Via their new visual, the track is translated into a hazy world of raucous live fervor, a perfect example of the homegrown greatness this group is capable of.
GENRE DEFYING BAND LYLVC RELEASES NEW SINGLE "HEIRLOOM"
Hollywood Life premiered the "Heirloom" lauding the song: "The band delivers an emotionally-fueled anthem for those who are doing their best to keep it together despite all the demons living behind their eyes."
Rock Band LYLVC Confront Their Past Traumas Of 'Abuse' & Betrayal In New Song 'Heirloom'
Galactic Pop Love Letter to LGBTQIA+ community
Juicy J & Pierre Bourne Announce New Album and Share First Single
Legendary rapper, producer, entrepreneur, and Academy Award winner Juicy J has announced his new collaborative album with super-producer and artist Pi'erre Bourne available June 22 that J executive produced. J's signature grit paired with Bourne's melodic, airy style bring together an album made the perfect hip hop listener. Today, you can hear the first track called "This Fronto," which has all the makings of a summertime club banger and sets the tone for this high energy album.
URFERD Releases Video for "Gryning"
URFERD, the Nordic folk solo project of Daniel Beckman, has released a new music video for the track "Gryning". The song is off of Urferd's debut album, Resan, which was released on April 15, 2022 via Black Lodge Records. Fans can check out the video for "Gryning", which was produced by Andrea Mantelli, at the link below.
Gotts Street Park Share New Track Feat. Charlotte Dos Santos || "Lost & Found" Out On Blue Flowers / PIAS
For new listeners and latecomers there was no handier introduction to Leeds collective Gotts Street Park than their recent EP Diego. A musical suite of instrumental songs formed from the raw energy of being together in one room and which drilled into the nucleus of GSP.