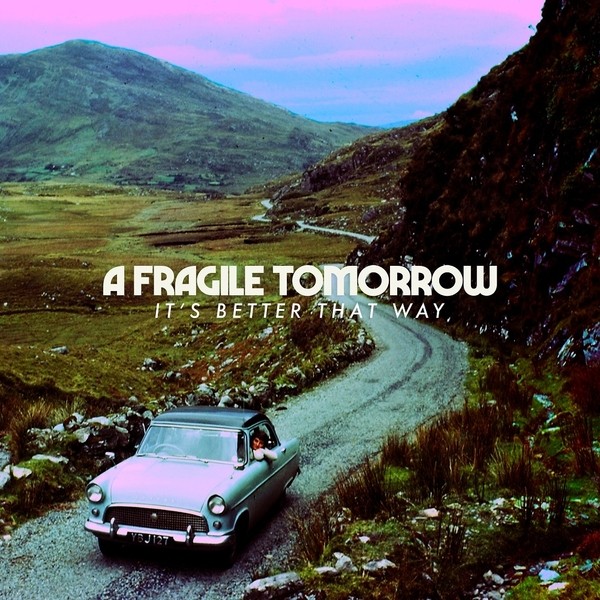 Today's artist on review is A Fragile Tomorrow, an interesting band with a history of making fairly experimental rock music that's tinged with political energy. The band isn't new to this approach at making music, as that's exactly what happened with their last few albums. But, does that mean the new album is just as good as their past material? Let's give it a closer look.
First thing's first, the band is made up of a fairly impressive set of members. The founders of the band are Sean Kelly (singer, songwriter, guitarist), Brendan Kelly (songwriter, guitarist, pedal master), alongside band bassist Shaun Rhoades. Original band member Dominic Kelly left the band to pursue a career in political activism, leading to new additions Josh Kean and Peter Holsaple.
Musically, the band is mostly all about older fashioned rock'n roll styles. A Fragile Tomorrow is known for this style of music, but they've also always added a touch of originality through their experimental additions. It's what made the band so much more interesting than their peers musically, which is why it's surprising that they've dialed that back with their latest release.
Instead of the stronger experimental sounds, "It's Better That Way," is a lot more conventional than its predecessor albums. That's not to say it's not as interesting however, quite the contrary in fact. Most of the songs on the album are catchy and fun, and there's still a good amount of experimentation here and there. It's simply a bit more subtle, resulting in interesting textures and sounds in their music.
Production on the album is excellent stuff as well. Instrument separation is good, and everything sounds surprisingly clear. It's quite impressive considering how complex some of these arrangements are. Many different instruments playing at the same time, with different melodies and fun time signatures at play with many of the tunes.
Of course, there's also the album's political subtext to talk about. While the politics themselves are one thing, we're actually quite impressed by the songwriting here. Lyrically the album is dense, but it's also fair. It carries a lot of weight, and the emotional gravitas attached to some of the songs here hits hard. Even if you're not into them however, they simply just sound good with the music, so it's still enjoyable stuff.
So, how is "It's Better That Way," overall? We found it to be a really enjoyable listen all the way through, with the experimental additions to the rock'n roll formula being refreshing to hear. If you're a fan of the genre but want to hear a little something new, we recommend giving the album a listen.
About A Fragile Tomorrow: Members of AFT are founders Sean Kelly, Brendan Kelly, and Shaun Rhoades, as well as new additions Josh Kean (Electric Century -Mikey Way of My Chemical Romance, Sub Pop/Kill Rock Stars indie legend Danielle Howle) and Peter Holsaple (dB's, R.E.M., Hootie and the Blowfish, Continental Drifters) . AFT (Dom Kelly, Sean Kelly, Brendan Kelly and Shaun Rhoades) released 4 albums (Wishful Thinking, Beautiful Noise, Tripping Over Nothing and Be Nice, Be Careful) before releasing their independent Music award winning debut album Make Me Over for MPress Records and Generation Loss. They have collaborated and recorded with Indigo Girls on several projects, and have shared stages with artists including Indigo Girls, Drivin' N Cryin' and Matthew Sweet.