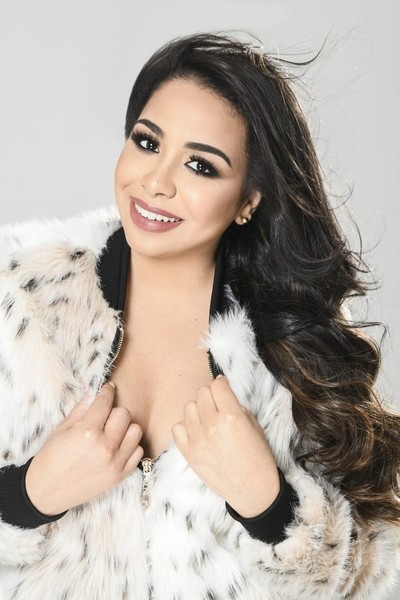 @skopemag news – tuesday – june 7, 2022 @ 7 am est
@skopemag HQ – http://smarturl.it/skope
Rissa Boo : R.E.V.O (Rouge Remix) – New Single + Video
Rissa Boo is a multipotential artist. Writer, rapper, photographer and experimented backpacker. Hailin' from Paris, he began his activism through graffiti and breakdance before moving to New York City to feel closer to the Hip Hop culture. He starts rapping on his firsts mixtapes while backpacking in South America, Asia and Africa for almost 2 years.
NEW MUSIC: Namir Blade Releases Highly-Anticipated Album "Metropolis" on Mello Music Group
Inspired by and named after the 2001 anime Metropolis and its 1927 predecessor, these 16 tracks are chapters of a speculative memoir unstuck in time, a quest for joy as late-stage capitalism crumbles that looks wearily to a near-future dominated by tech oligarchs.
EhShawnee presenta su nuevo sencillo "La Que Está Buena"
La salsera dominicana EhShawnee acaba de lanzar al mercado su nuevo sencillo que lleva por nombre "La Que Está Buena".
Dicho tema es una composición del maestro Wilbert Taveras, quien también participó como productor y arreglista, cuyas letras relatan la situación de una mujer que no es valorada por su pareja, pero esta decide darse su valor.
"Me siento muy identificada con esta canción porque sus letras empoderan a la mujer." – EhShawnee
Music Submission: Mirror Monster
Their first show was in May 2019, at the Babe Island Music Festival in Ann Arbor. The duo has played a number of shows since then, including at Encore Records, The Blind Pig in Ann Arbor, and the Corktown Tavern in Detroit.
LIGHT GREY UNBINDS VIDEO FOR THE IRRESISTIBLY INDELIBLE SINGLE "HAUNTED"!
With an undeniably melodic and strongly memorable nature, based on a dynamic, moving and emotionally-induced character, "Haunted" is the latest release by alternative/pop-punk duo Light Grey that encourages repeated listens due to the adrenalizing effect of its founding components and the showcased by the formation attention to detail and artistic intuition in their composition and execution. By utilizing compelling, versatile vocal lines and elements and similarly crafted, direct instrumental aspects, all outlined by the pedantically precise production, Light Grey manages to perfectly exude the group's strongest and most distinguishable aspects with "Haunted", as well as to further indicate the quality and the essence of the content that is yet to be generated by the formation, which is only further emphasized by the very specific and spooky atmosphere, created by the characteristic location, which the accompanying video is filmed at.
BURY THE KINGDOM Raise The Stakes On Their Self-Titled EP
Bury The Kingdom attacks each toxic entity with stinging lyrics, delivered aggressively (courtesy of Vox), that are straight from the heart. The message is the most important ingredient to the band but the tracks are accompanied by unrelenting rhythms that move the messages forward and will have you banging your head!
SHYGIRL SHARES NEW SINGLE "COME FOR ME"
Hot on the heels of the announcement of her forthcoming debut album Nymph due September 30th via Because Music, UK-based experimental pop artist Shygirl shares the second offering from the album, "Come For Me."
RAZ & AFLA release exceptional 'Mama Weja' EP!!!
Clearly referencing Ghana's long lost obsession for house and techno – which they called "asokpor" back in the 90s, 'Dance Asokpo' has a cutting hi-hat, a rolling basslin and a "big room" sound. But of course, that's not it: you'll be invited to learn how to "Dance Asokpo", with Afla teaching you all along with his djembe.
Ferocious Indie Rock Anthem
Most recently, you can hear Hamilton singing as one half of the LA based indie-rock duo, Guyville. You may also know Kat as the singing voice of Rashida Jones in a national Expedia Commercial. She is also the co-host and artist curator at The Writers Round Los Angeles- an inclusive songwriters showcase presented at The North End Hollywood every Wednesday. Outside of her musical accomplishments, Hamilton is a dedicated poet and freelance writer. Her debut poetry chapbook "The Thing's We've Lost" is set to release at the end of 2022.