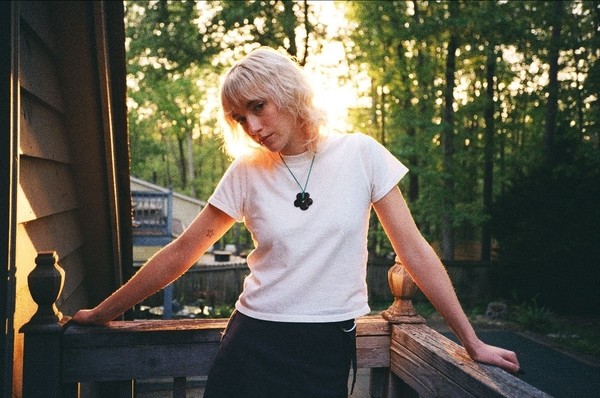 @skopemag news – tuesday – june 7, 2022 @ 2 pm est
@skopemag HQ – http://smarturl.it/skope
WELCOME TO THE CLUB: TWINNIE'S POWERFUL NEW EP IS OUT NOW – WATCH THE OFFICIAL VIDEO FOR 'SOMETHING OR SOMEBODY' HERE
Pushing the boundaries and creating a movement centered around inclusivity, community and mental health, Twinnie's Welcome To The Club EP delivers a crucial message of self-love, confidence, and acceptance for all. Twinnie celebrated the release of the EP this weekend with a live performance on Sunday Brunch C4, plus interview and performance on BBC Radio 4 Women's Hour.
NIGHTS LIKE THIEVES DELIVERS SING-ALONG, POP-PUNK EXCELLENCE WITH NEW SINGLE "DISTRACTION"!
Delivered through yet another creative video presentation, which the band is well-known for and was the reason to be awarded with an exclusive slot to support the legendary Lit just recently, Nights Like Thieves now presents the anthemic "Distraction" – the brand new single by the alternative formation, which solidifies them as group, which manages to masterfully and innovatively bring back the fun, vibe and specific atmosphere of the pop-punk in its best shape and form through unique composition approach and impeccable production! Cram-full of ardent guitar lines, affectionate vocal melodies and constantly present, pulsing rhythm, "Distraction" showcases yet another addictive product, which is able to instill the love and appreciation towards the melodic alternative music through the intuitive and rich, collective music mind of the musicians in Nights Like Thieves!
EZRA COLLECTIVE: Share New Single "Victory Dance" – Out Today + Sign to Partisan Records
The uplifting, joyous banger comes complete with an accompanying video starring Ezra Collective and directed by Femi Ladi (Ghetts, Pa Salieu, BackRoad Gee). The visual -the band's first official video -finds them hosting a secret party for loyal fans backstage at their local corner shop.
Canadian indie artist Taia Bohne shares pop-rock stunner 'Ford Fusion'
Inspired by a summer fling that left her reeling and seeing constant reminders of her former lover, 'Ford Fusion' looks to become an anthem for those that can never quite let go of the past. With her fresh and uplifting direction in the driver's seat of this bright and bouncing pop-rock stunner, she is continuing to surprise us with her warm and captivating sound.
Japanese male-female dance-pop group lol release new single, 'Baby tonight'!
Japanese male-female dance-pop group lol recently released their new single, 'Baby tonight'. This love song was written by group member Yusuke Sato, while his bandmate honoka was inspired by the lyrics to write the rap section. 'Baby tonight' was unveiled during the group's first national tour in about two and a half years, 'lol live tour 2022 -laugh out loud-', and the intense dance performance and melancholy lyrics became a hot topic among fans.
HELEN LOVE Reveal Unreleased Eurovision Entry 'Come Out Sunshine'
Welsh cult-icons HELEN LOVE have today revealed their previously unreleased Eurovision entry and new single 'Come Out Sunshine', out now via Alcopop! Records and available to stream on all good digital service providers.
Popstar-in-waiting Roma Radz's' 'It Didn't Happen' is a country-hyperpop post-break-up anthem.
Produced by longtime collaborator and fellow DMY label mate Phonewifey, the catchy guitar and synth led bop – her first single to feature live instruments – is instantly relatable with its lyrics about kicking a cheating boyfriend out.
La Jungle | Ephemeral Feast
French blog Mowno.com is premiering today the new album by belgian kraut/noise duo La Jungle. "Ephemeral Feast", their fifth studio album, will be released worldwide this Friday June 10, 2022 via Australia label Stock Records and long time collaborators À Tant Rêver Du Roi (FR), Black Basset & Rockerill Records (BE).
Avant-première – Avec 'Ephemeral Feast', La Jungle sonne l'apocalypse
Royal Metal Powerhouse HAMMER KING Announces New Album Kingdemonium on August 19
HAMMER KING continue to prove themselves as an unstoppable force in the German heavy and power metal world – under the banner of the mighty king, the band announces their new studio album, Kingdemonium, set for release on August 19, 2022!
Only 14 months after the release of their self-titled album, which put them on the radar of each heavy metal fan with their first Top 50 chart entry, the Germans deliver another strong release while showcasing a different side of their self-curated fantasy world full of perfectly intonated tales and stories – a holy feast for fans of genre giants like Powerwolf, Manowar or HammerFall!
Current stargirl AVA AKIRA teams up with DJ Kuroneko for 'Skin' Remix
AVA AKIRA joins forces with underground amen break maverick DJ Kuroneko for the first instalment of her remix series for her recent single 'Skin'. Kuroneko has given it a club-ready, yet ethereal twist. With jungle breaks, a thumping bassline and glitching vocals, making it the perfect track to kick off the summer season. After the exciting collaborative EP 'phoneAVA' with phonewifey, and a remix series for 'Locket', the London-artist now based in Leeds is back in full force and yearning for more.
Australia's Speed pack a punch on new single "Move"
Today, Australian hardcore band Speed have shared their new single "Move." The track hits hard out the gate, accentuated by Jem's tough as nails vocal delivery and a powerful mix of guitars. "Move" reaches an insane breaking point at 1:45, as the band basically entices the listener to mosh. The song follows "Not That Nice" as the second taste of their upcoming EP, Gang Called Speed, out June 24th on Flatspot Records and Last Ride Records. Recorded with Elliott Gallart at Chameleon Studios, the six songs on the EP are centered around recognizing who you are in this world, taking ownership of that identity and not letting anyone tell you otherwise.
Trapland Pat Shares Tracklist For 6/9 Project 'Trapnificent,' Gets Celestial With Fredo Bang in a New Video
Busting out of Broward with tight rhymes and a million watt smile, Deerfield Beach rapper Trapland Pat is turning heads with his hard-hitting rap tunes. Ready to serve another plate of refined and rhythmic street music, Pat prepares Trapnificent, his next project, out June 9th. Spanning 18 tracks, the new project emphasizes Pat's deep musicality, evident in the lilting flows that make his tracks memorable. A former Division I football recruit, Pat applies an athlete's mindset to his craft, using discipline and repetition to add new dimensions to his game. In Trapnificent, the former choir kid dedicated time and energy into making his hooks pop, studying the melodic mastery of R&B greats and incorporating their tricks into his own songs. Lyrically, the South Florida rapper digs deeper than ever on his new tape, recounting the rough circumstances of his upbringing on emotional tracks like "Stressed" and the recent single "Losses."
Introducing Dan Atta with "Last Call"
Combining poignant yet impassioned lyrics, lilting vocals, nostalgia, and an indie-folk sensibility, Los Angeles singer-songwriter and multi-instrumentalist Dan Atta returns with his new single "Last Call." Out today via Boom.Records, the track opens with a guitar-driven and reverb-drenched production, resulting in a wistful and endearing song that highlights Atta's delicate vocals. Centered on unrequited love and the transcendent power of letting go, Atta turns inward and uses his penchant for storytelling and songwriting to capture the emotional experience via a slender, hook-filled melody.
LORENZO COLE RELEASES VIDEO FOR "PIECE OF AMERICA"
Rising country/rock artist Lorenzo Cole has released his new video for "Piece of America" online. The song was recorded with producer Sonny Paradise (Jelly Roll) in Mount Juliet Tennessee and then mixed by Phil Board (Ingram Hill, Walker Maguire). Watch "Piece of America" online at
Deniz Love & Sony Music's Mert Çodur release wavelike alternative pop single 'Run Away'
Houston, Texas native Deniz Love and Sony Music Turkey's newest star, Mert Çodur, team up for a sonic journey on their bilingual summer anthem 'Run Away'. The two evoke adventure with the sound of crashing waves, Mediterranean-inspired instruments and spacious vocal presence. Channeling classic motifs in lieu of short-lived trends, Love and Çodur provide a futuristic and ever-inventive soundscape produced by Raye Simmons.
Dirty Dike Presents New Single: 'Just Dreamin'
New track 'Just Dreamin' sees Dirty Dike re-unite with Label co-founder & producer extraordinaire Pete Cannon, who brings forth a slice of dense soulful production laden with guitar strums and vocal samples, setting the scene perfectly for Dirty Dike to set it ablaze, with his classic off the wall cadence and trademark wit.
SEVERE TORTURE Streams New EP 'Fisting the Sockets' in Full
In addition, the brutal death metal outfit will be performing in the United States on October 10 at the New Standard Elite Festival in Las Vegas, NV!
HARRY CLOUD combines sludge, stoner metal, indie rockand shoegaze in new Paul Roessler-producer EP out today!
"To me it sounds like broken funk music," says alternative avant garde artist HARRY CLOUD about his new EP You'll Never Fix This which comes out today on June 7, 2022 via Kitten Robot Records. Off-kilter and often a bit odd, his unique combination of sludge, stoner metal, indie rock and shoegaze rock filled with brilliant riffs careen from the ether into majestic swells and sometimes bizarre but brilliant passages… but for Harry Cloud, that's par for the course. Accompanied with a fascinatingly and profoundly unique video vision for his music, this multi-media artist's visual and musical output carries a provocative experience.
Ambient Producers Psycho & Plastic Release Enigmatic 'Back And Forth' Video (FFO: Brian Eno, Ólafur Arnalds and Nils Frahm)
girlpuppy (Royal Mountain) shares "I Miss When I Smelled Like You"
girlpuppy's Becca Harvey knew she wanted to make music at an early age, but the path ahead wasn't always clear. Harvey began inventing songs at age 6; the youngest of three kids, she gravitated towards her older brothers' taste, which included Avril Lavigne and Gwen Stefani. At 8, she started composing parts by ear on guitar, continuing to develop her musicality in a school choir. Stadium concerts for Taylor Swift and One Direction gave her a grandiose vision of pop stardom, but it was a double bill of Girlpool and Snail Mail that introduced her to Atlanta's indie scene, and inspired her to seriously pursue songwriting.
Listen to the first single off Fiver's Soundtrack to A More Radiant Sphere: The Joe Wallace Mixtape, "Song of The Mournful Millionaire"
This collection of songs and instrumentals were prompted by filmmaker Sara Wylie, who asked me in 2019 if I might contribute to her film "A More Radiant Sphere" by choosing five of her great uncle Joe Wallace's poems to make into song. Wylie's film explores the historical record and looks at the way in which Canadian communists like Wallace are largely erased from popular accounts of the settler state's formation and body politic. – Simone Schmidt (they/them)
Post-rock band Fairweather share new single "Control"
Today, Fairweather has shared their new single "Control" alongside a lyric video. The track exemplifies the bands ability to create the kind of atmosphere that can fully engage the listener and at the same time slowly build a current of tension just below the surface. The song is a monochromatic trudge, barreling towards the end of their upcoming EP Deluge, set for release June 24th on long-time label home Equal Vision Records. The song serves as the second single, following the towering "Untethered". Recorded at guitarist Ben Green's Washington D.C. studio, Ivakota, and partially at vocalist Jay Littleton's studio in Houston, Deluge is Fairweather's first new music since their self-titled album in 2014. The four songs sprawl with lush arrangements and a melodic tension that push from the boundaries of their lengthy album catalog. Rounding out the band's lineup is guitarist Peter Tsouras, drummer Shane Johnson, and Ben Murphy moves to third guitar as the band welcomes Nick Barkley (Olympia) on bass. Fairweather has also announced a release show for Deluge at The Black Cat in Washington D.C. on June 24th.
[Visualizer] Copywrite, Double A.B. & M-Dot – Gold Medal Sh*t prod. by Rico James
On "Gold Medal Sh*t" three underground king emcees square off in the ring over some powerful Rico James production. Copywrite, Double AB & M-Dot are here to prove that they are top tier competitors as Rico James crafts a thumping canvas for these heralded voices to shine and verbally smack you in the face. Off the upcoming album out June 24th "Language of Spirits" available now for pre-order on Man Bites Dog Records.
Generation Kill Release Single "EVIL EYE" ft. Chris Poland + Video; Announce The Generation Dead Tour 2022!
Thrash powerhouse Generation Kill released the official music video for single "Evil Eye" featuring Chris Poland. The single is from their new album, MKUltra that is out now via Blood Blast Distribution and Art Is War Records. The album guest features Gary Holt (Slayer/Exodus), Chris Poland (Megadeth, Ohm), John Joseph (Cromags, Bloodclot), as well as, Grammy Award-winning pianist Ronnie King who guests on the final track "La Fin Du Monde."
Space Garage Band DUST MICE Drop New Lyric Video "Desert Bus"
Earth III is the first album from Dust Mice, following up on the themes introduced in their EP Moon Fetus. The album was written while the band was actively gigging and the final form of many of the songs was worked out on stage before tracking the album live. To get the layered, out of control sound Dust Mice hunkered down for a session of overdubs and extended jams. Those tracks were cut up and mixed throughout the album as sonic connective tissue, mimicking the chaotic sonic assault of a live Dust Mice show. The studio version is a suitable replacement. Just remember to turn it up loud.
HUSH: Invisible Oranges Premieres "Above Your Head They Close Like Giant Wings" By New York Sludge/Crust Metal Outfit; The Pornography Of Ruin To See Late June Release Alongside Northeast Tour
New York's devastating crust/sludge group HUSH – formed by former members of From Ashes Rise, Self Defense Family, Aficionado, Endicott, and others – prepares to release their third full-length release, The Pornography Of Ruin. Invisible Oranges is hosting the premiere of the album's new single, "Above Your Head They Close Like Giant Wings."