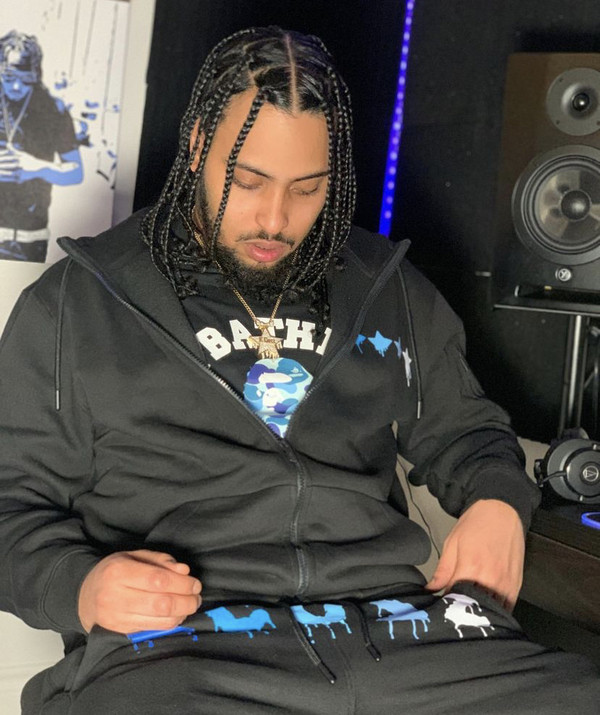 Hip hop, Rap, R&B artist K-Cuzz opens up about his life, his music, and his passion for music, in this first-person article…
I have always had a passion for music, but it started around 11 years old when I got my first microphone and music equipment. I didn't really have an inspiration, however I looked up to 50 cent and Eminem growing up. The music I typically create is rap, hip hop, and rnb which is directed more for females listeners. The songs have a lot of different flows and are very lyrical which makes every song unique. My creative process is typically going to the studio and writing to anything that can relate to what I have been through, my family, friends etc. A lot of my creativity is based off life experiences.
The people I would most like to collaborate with are: future, lil baby and drake. If I could open a show for any artist, I would open for Drake. The one message I would give to my fans is you can do anything you put your mind to. Stay focused, consistent and determined.
I freestyle in the shower usually random vocals and bars i think of. I would (like to) be starting a business as I am still going to do with my music career; I have a real entrepreneur mindset. I have preformed at multiple venues in Toronto, Mississauga, Vaughn, Hamilton, Oakville, Sudbury, LA and New York. My top show was opening for Killy in December 2021, and I will be doing shows in 2022 un-announced; covid has slowed down alot of my shows in all reality.
I've made music since 2011-2012 and have seen a lot of changes. I feel there are alot more looks, and it is easier to build your fan base and push your music. I have realized I get great crowd response to my biggest song "Dirt Bike"…my runner-up would be "North Pole Dancer." I wouldnt say I admire any famous artist but I rock with Drake, Tory Lanes, Future, A Boogie, Lil Baby, Jadakiss and 50cent.
The most trouble I'd say I've gotten into was getting charged at the age of 13. Luckily, I fixed up my life and have avoided getting in trouble as an adult. Tthe best advice I've been given has to be to stay focused on music and money and stay out of trouble. Stay in school, when I was a teenager.
My next move is dropping my ep "Loves Toxic" in April. I will be dropping 2 singles in February and March with the 5 song ep dropping in April.