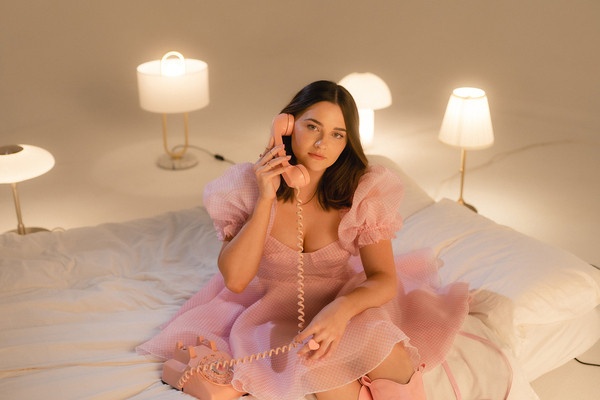 @skopemag news – tuesday – may 31, 2022 @ 8 am est
@skopemag HQ – http://smarturl.it/skope
Crandelion's 'Don't Mind the Merry Go Round'
Chicago-raised and L.A.-based musician and songwriter David Miller first picked up the guitar when he was eight years old and, as a teen, started flying to Los Angeles to hang out with his good friend (and now producer) Danny Shyman.
SPLINTERED THRONE Release New Single "The Reaper is Calling"
Out now, "The Reaper is Calling" is the powerful first single to land ahead of SPLINTERED THRONE's upcoming album The Greater Good of Man.
Lisa Mann comments:
"When people ask "what did you do during the pandemic," we can say we spent it making a kickass old-school metal album. When we put it all together, we knew "The Reaper is Calling" had to be the opening track. People are in for a solid kick to the eardrums with this one. We're very proud of how it turned out!"
Najjah Calibur "I'm Good" music video is out now & announced that he will be the official host for Concacaf Nations League tournament
"I'm from a place where you can truly feel free," sings Najjah Calibur on the first verse of "I'm Good," his high-energy, club-ready new single. He means a mental space — a state of being and a way of life characterized by exuberance, creativity, and joy. But he's also referring to a place on the map. Najjah Calibur represents Toronto, Ontario, a city that's increasingly central to international popular culture. Canada's largest metro has certainly produced its share of megastars. But Toronto has also become a magnet for leftfield pop, R&B, and electronic music innovators, and it's quickly gaining a reputation as a city where sonic explorers of all kinds are welcome. If you're a musician, a dancer, a performer, a creative entrepreneur, or just a fan of contemporary arts, Toronto is indeed a place to feel free.
Charlottetown, PEI's Heather Releases Unadulterated Rock 'N' Roller "Sucker Punch"
Singer-Songwriter JANEL RAE Explores Inner & Outer Wreckage with Radically Honest "Sometimes"
ANTIMOZDEBEAST Releases New Song "Infernal Purgatory"
ANTIMOZDEBEAST the industrial solo project of Gabriel Palacio has released the song "Infernal Purgatory" at V13. The song is from the upcoming album Mother Earth which will be out on June 3, 2022.
Gabriel comments:
"Infernal Purgatory is the introductory track to Mother Earth. I incorporate lyrical poetry to the music and introduce the listener to the sound on the upcoming album. I hope you enjoy!"
Mother Earth focuses on the spirituality of the individual as well as society and human history. Gabriel has learned to create a new form of expression when it comes to lyrics. With inspiration derived from NIN, ROB ZOMBIE, SKINNY PUPPY, CYGNOSIC and more, ANTIMOZDEBEAST finds his music on a balance of sound, noise, and metal.
Premiere: Plunge into "Infernal Purgatory" with AntiMozdeBeast's Blasting New Single
Watch Vonica's "Making Music Is" music video via MXDWN
Chloe Styler Pairs Single 'Girlfriend' With A Stunning Visual Accompaniment
Gold Coast singer-songwriter Chloe Styler is shining bright after recently releasing her gorgeous single 'Girlfriend' just the other week on May 20.
Gently melding indie, pop and country into this addictive number, Styler and co-writer Sarah Buckley (The Buckleys) pieced together a wholesome, feel-good track.
Iris Marlowe: New Album
"You dream of a place where you can go. Where the devil bid the owl goodbye". The album is an homage to classic storytelling in country western music with a modern twist. The songs consist of stories of love, loss, and the devil that eats cowboys souls. This album is a cinematic experience you aren't soon to forget!
DOUBTING THOMPSON Thrashes Out His 'Revelations'
Revelations, the latest EP from thrash metal studio project Doubting Thompson, represents a milestone for the the artist, being the first release through Sliptrick Records. Revelations is the third Doubting Thompson EP and is evidence of a progression in performance and song writing. With the technical precision evidenced on earlier efforts, Revelations dials up the aggression with explosive results track after track for a truly heavy listening experience.
Swedish Black/Thrash band Cruentus release new single/Lyric Video for "Prey".
"Prey was one of the first songs we wrote for Fossilized. It's a rather energetic track with lyrics regarding man's constant striving for conquering, the blind persistence through other men's suffering and an unreachable goal." band says.