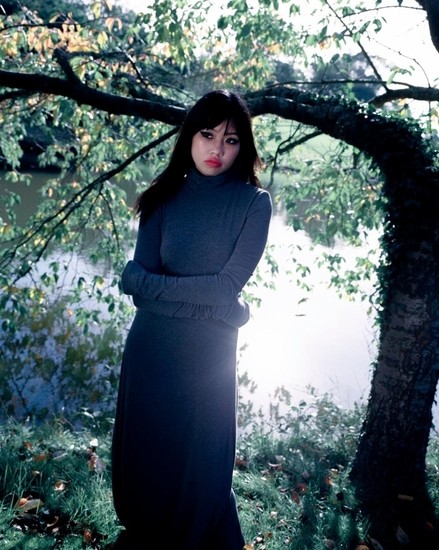 @skopemag news – thursday – may 26, 2022 @ 2 pm est
@skopemag HQ – http://smarturl.it/skope
NEW :: Sad Boys Club – Ignorance Is Bliss (Haven't You Heard?) – Out TODAY (26/5)
Sad Boys Club return today, with playful, tongue in cheek summer single 'Ignorance Is Bliss (Haven't You Heard?). Partnering with world renowned artist Josh Parky Art (Action Bronson, Gerry Cinnamon & more) on an entire new cartooned aesthetic / imagery for the single, it's bold statement with their catchiest single to date.
Chicago Sludge Band Exosphere Release Blistering New Track – "Beg Towards The Sky"
Chicago Sludge Band Exosphere Release Blistering New Track – "Beg Towards The Sky" and premiere via Doomed & Stoned.
"Beg Towards The Sky is a blistering track that captured the universal fear of AI autonomy/free will and presents it with riff after pummeling riff of energetic grooves and grandiose atmosphere."
WALLNER VAIN Drop 'Necrobot' Music Video, Featuring 'Vinny Appice' (Black Sabbath, Dio, Heaven And Hell) On Drums
Hard Rock duo WALLNER VAIN have released a music video for their new digital single 'Necrobot', featuring 'Vinny Appice' (Black Sabbath, Dio, Heaven And Hell) on drums, the song is taken from their new album 'Duel', which is scheduled to be released towards the end of 2022. The YouTube video can be viewed here:
Jo Dog & Paul Black:New Video for 'Tree For Shade'from 'Everybody Rains On My Parade'
Sparklet releases EP01 and shares final song "At Sandymount"
Sparklet releases his debut EP01 today and shares its final song "At Sandymount". The closing track on the EP details a day in Sandymount in Dublin where Sparklet went to reflect on a particularly difficult period of time that he was experiencing.
Press: Empress Mayo's hilarious video for single "Mars with Elon"
JUST WONDERING release 'idk, maybe' via Lower Third
Rising Electronic Duo sweeep & Sace Unveil 'gaze' Single [FFO: Lorn, CHVRN, Shlohmo, and Clams Casino]
[PRESS] Prepare for a "Flood" with Living Room
We're just a few weeks away from the release of Living Room's brilliant new album New Years. The Brooklyn based post-rock outfit have put out two stellar singles with "Petrol Head" and "Mauve Frame" and now we're getting one more titled "Flood." Each single has been accompanied by a music video directed by Brendan McKnight and you can see what they have cooked up for "Flood" which is premiering now at Chorus.FM.
CHEZ KANE RELEASES INSANELY CATCHY NEW SINGLE 'POWERZONE'
UK BREAKOUT STAR MIMI WEBB RELEASES NEW SINGLE & MUSIC VIDEO "GOODBYE"!
The track unfolds as a hypnotic and heartfelt ballad underpinned by sparse and shuddering piano. Confessional verses give way to a soaring refrain as she admits, "I miss the old you, but that ain't the whole truth, 'cause baby you've changed and so have I." In the accompanying visual, Mimi stands on a mountain overlooking the desert. She sings as the sun sets over the valley, delivering a powerful performance before departing into the night in a classic convertible.
The End At The Beginning Shares New Single "Eden"
UK electronic artist SOUND OF FRACTURES releases stunning track and visuals to "Ultraviolet"
Shaped by the culture of UK dance music, hip-hop and soul, and based around the concept of finding beauty in imperfection, Sound of Fractures takes influence from the likes of Massive Attack, Jamie XX, Burial and Frank Ocean — sharing honest and visceral experience through music which takes an air of nostalgia through sound and imagery.
RAYGUN ROMANCE (Former POWERMAN 5000) Reveals Official Music Video for New Darkwave Lament, "Adore You"; FFO CHVRCHES, The Birthday Massacre, Aesthetic Perfection, Shiny Toy Guns,The 1975, 80's/Synthwave, The ANIX, Julien K, IRIS
Electronic Rock/Synth Pop project RAYGUN ROMANCE (former POWERMAN 5000 Guitarist TY OLIVER) has unleashed the official music video for his newest Dark Synth masterpiece, "Adore You." Filmed by Marie Ilene and the inimitable front-man (who also edited), "Adore You" features burlesque dancer and pinup Princess Miss Spent Youth
The Prince Estate, in Partnership with Legacy Recordings, Releases Another Remixed and Remastered Song From Prince and The Revolution: Live
With only one week to go before the entirely enhanced and reconstructed release of Prince and The Revolution: Live on June 3, 2022, The Prince Estate and Legacy Recordings, a division of Sony Music Entertainment, have issued a final preview: a show-stopping rendition of Prince's 1999 hit "Little Red Corvette." Recorded at the Carrier Dome in Syracuse, New York, on March 30, 1985, the performance features Prince and The Revolution firing on all cylinders on their historic Purple Rain Tour.
beabadoobee Releases New Track "Lovesong"
"'Lovesong' is a song that I had bits written for since my second ever EP," says beabadoobee. "The chorus was actually already written since Loveworm, I just didn't have any chords to sing it with. It's actually written in a really strange tuning that I forget. And, yeah, it's just another sweet love song. It was one of the last songs I recorded for Beatopia."
Lawn (Born Yesterday) share ode to disgruntled Todd Rundgren roadie "Night Life"
Last month Lawn announced Bigger Sprout, their new record which is due out July 15th on Born Yesterday, the up and coming Chicago label that is home to bands like Moontype, Cafe Racer and Caution. Written, rehearsed, and recorded under a month-long period, Bigger Sprout explores a feeling of urgency as a theme and a catalyst: urgency to get out of uncomfortable situations, urgency to take relationships more seriously, urgency to work on themselves, urgency to play shows again, urgency to record, urgency to start a family, urgency to make plans and leave old settings behind, urgency to grow up and become more in tune to your surroundings, urgency to quit old habits and pick up new ones. The EP, co-written with former drummer Hunter Keene, is a document that embodies the anxieties of change, for better or worse.
AFRO-R&B ARTIST, NONSO AMADI RELEASES NEW SINGLE/VIDEO "DIFFERENT" FEATURING MAJID JORDAN
KARIO collective announces debut album, shares video by Ben Ditto
"This film is about social media Stockholm syndrome," director Ben Ditto says. "It features an enigmatic cult leader existing alone in a world of her creation. She is the master of her fantasy, existing in a vapourware dream of confused ideologies, interacting with iterations of her own persona while the world burns on secondary screens around her which display dystopias as a backdrop to her blissful utopia. She is all of us, creators of cults of personality, supreme dictators of nations and worlds that only reflect our personal desires, beliefs and curated aesthetics."
PHILOSOPHOBIA: Sonic Perspectives Premieres "Time To Breathe" Video
As Sensory Records prepares to release the eponymous debut album from international progressive metal quintet PHILOSOPHOBIA – formed by current and former members of Kamelot, Pain Of Salvation, Wastefall, and more – the record's lead single has been issued. An official video for the song "Time To Breathe" is now playing through an exclusive premiere at Sonic Perspectives.
VIDEO PREMIERE: Progressive Metallers PHILOSOPHOBIA Unleash Massive Music Video for "Time to Breathe"
A FITTING REVENGE Release Official Music Video for "The Overthrow"! New LP, Omnipresence, Out July 1, 2022! FFO: Lamb of God, Trivium, Children of Bodom, Gojira, Avatar, The Halo Effect
Rochester, NY based Heavy Melodic Metal band A FITTING REVENGE has released the official music video for their single, "The Overthrow." Produced by Jack Daniels (WAR OF AGES) with SickTones Studio (Life By Death, Fleshkiller), with mastering by John Douglass (Nile, Carnifex, Amon Amarth Records), "The Overthrow" is off of the band's upcoming album, Omnipresence, due to release July 1, 2022.
Kabwasa shares new single "To Be A Star"
Kabwasa notes on the song, "failure is not an option, but you can lose yourself in the pursuit of success." In 'To Be A Star,' I pulled influence from The Godfather of Soul, James Brown, to bring the funk alive and inspire others to chase their dreams while remembering to appreciate the journey and each small moment along the way."
Known best for enmeshing old-school sounds with a new-school flow, the budding artist plans to bring good vibes and sonically transcend listeners with each song. Stream "To Be A Star' below and stay tuned for more news to follow.
IDLES approved experimental-punk band Pure Adult (FatCat Records) share new single 'The Power Of Incredible Violence Pt.III'
Having grown up in the unusually sheltered environment of a church-turned-cult, Brooklyn based musician Jeremy Snyder has always found himself drawn to the harsh, dissonant music that was off limits during his formative years. Today, Pure Adult, the experimental punk band he formed in 2017 with contemporary dancer and visual artist Bianca Abarca, has released new single 'The Power of Incredible Violence Pt. III' via FatCat Records. The single, a visceral explosion of angst that calls to mind post-punk greats This Heat, addresses two questions; What does a hyper-violent oppressor perceive as violence against itself? What threatens the fundamental structure that upholds its violence?
Norwegian Rock'n'Roll Discovery DUCKWALK CHUCK Present "Cold Hard Love" Official Video
"Cold Hard Love" is a track taken from DUCKWALK CHUCK 's album "Fired Up" due for re-release on June 17th, 2022 via Wormholedeath.
The riff and music was provided by Arild Rettore and the lyrics penned by Arvid Thorsen. It's (another) tune about hooking up and having a good time, nothing more or less. It was also the first tune recorded to feature Tord Eiken on the drums. Shortly after he joined, we wanted some material out there with him playing, and recorded CHL aswell as Nothing Left. CHL is a faster rocker than NL, so we got a hold of Sondre O. Michaelsen to shoot a video for us. CHL is a stayer on the setlist, as it kicks extra hard live!
Brooklyn rock duo Power Pose announce debut LP + release playful, confident single + video, "Honey"
United by their friendship and shared sense of purpose, Jacqueline Bodley (guitar/vocals) and Kelly Rudman (drums) formed Power Pose in 2017. After overcoming several personal obstacles and the pandemic further delaying their creative process, they are finally here to introduce themselves. Through gritty guitar riffs and bold, emotionally evocative lyricism, Power Pose redefine womanhood and reclaim their agency and femininity as they blaze their own trail.
Electronica Quartet Stavroz Drop Other-Worldly Video For 'In Mindibu' [FFO: Parra For Cuva, Nicolas Jaar, Kiasmos and Worakls]
Neggy Gemmy Drops Fierce New Driving Anthem 'Beep Beep'
Today, LA-based Neggy Gemmy shared her latest single 'Beep Beep'. It's the second single to drop from her long awaited LP. It's a fierce soundtrack to tearing up the LA highway system. Confident and distorted lyric strust over bouncy house chorts, fizzy bubbles and punchy brass section reminiscent of the early 00's dance pop Neggy Gemmy was raised on. Written and produced by Neggy Gemmy, mixed by Grammy nominated Jorge Elbricht.
PROFILER Release Hypnotizing New Video For "Glitch Theory"
Frontman Mike Evans comments "There is a strong argument that the world we perceive and experience is a simulated reality. The track discusses the idea that when we are watching screens it takes away the pain and stress of modern society. By hypnotising the individual (plugging in) the Simulation takes us in, allowing us to fall away from physical reality into the digital mainframe.' Television, gaming and smartphones, if used in moderation can be valuable. But in modern times this has become a dangerous and addictive drug. A Lot of my inspiration comes from Terrence McKenna's conversations around the phenomenon of the technological singularity."
i.O. Underground Releases New Single "What U Do"
CECE RELEASES AN ANTHEM FOR THE BROKEN
Singer, songwriter and designer, CeCe, releases her music video for, "FUEO," today. Drawing inspiration from her own life, "FUEO" showcases a combination of CeCe's confident writing ability, strong sense of style, and commanding vocals. MTV referred to it as a "new summer playlist must-have," and Consequence of Sound stated "There's a sense of energy and confidence around the latest release from singer-songwriter CeCe."