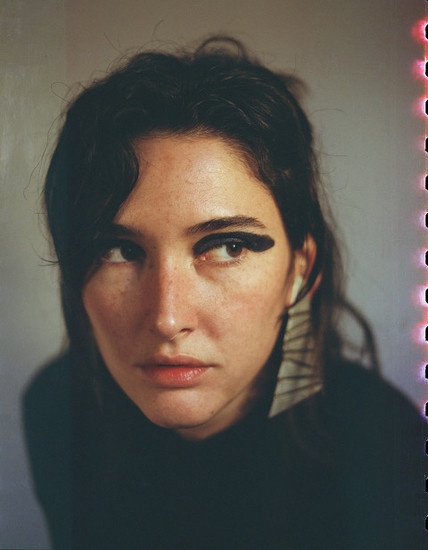 @skopemag news – friday – may 20, 2022 @ 2 pm est
@skopemag HQ – http://smarturl.it/skope
Sarah Darling Releases Darling EP – Now Available
Darling spoke about the new EP, saying, "When I listen to the Darling EP, I hear a grown-up version of me. I feel like someone who's let go and allowed myself to share some messy emotions. It sounds like freedom and takes me back to those first records that influenced me as a kid. There's something in my soul that connects with those driving songs that take you somewhere, and throughout this entire collection, I feel that. I love who I've become through this body of work, and it's helped heal some wounds. I'm so grateful to my producers, Cameron Jaymes and Emily Shackleton, for building this world with me."
Magnolia Park Announce 'Heart Eater' EP And Share New Music Video
Today, Florida based Magnolia Park have announced a new EP titled 'Heart Eater' slated for release on June 10th. The 4 tracks are an upbeat whirlwind of alt-leaning pop-punk, including the recent single "Tokyo" featuring Bad Suns vocalist Christo Bowman which propelled them in an alt-pop direction. They also share the video for track "Feel Something" boasting another prolific collaboration with Mayday Parade front man, Derek Sanders.
Leedz Edutainment Buckles Down With New Single "Rent's Due" FT. Spose, Jarv, A-F-R-O & The Arcitype
Lil Kee Delivers a Barrage of Bittersweet Bars on "Automatic"
Kiid Spyro shares new single "Break Them In"
Australian emcee Kiid Spyro is back with a hooky new single "Break Them In" on Boom.Records. Growing attention for his melodic flair and hustling anthems, the new single finds Spyro dismissing naysayers and dodging all distractions while focusing on his goals. Serving as an homage to sneaker culture, Spyro's "Break Them In" is a reference to Nike's beloved Air Force 1's. The young rapper and songwriter maintains a clean dress code while showing dedication to his budding music career. Since gaining traction in the gaming community, Spyro continues to introduce an evolved version of himself stemming from nostalgic hip-hop and R&B inspirations.
Stream "Break Them In" below and stay tuned for more news to follow.
DAMN JACKALS ANNOUNCE NEW EP
The American Songwriter featured Lead single "Lovely Nuthin'" – a 60's styled doo-wop bop that is drenched in proto-punk flavor. With its Strokes-gone-surfing harmonizing guitars and crisp crooning from lead singer Beau Croxton, "Lovely Nuthin' " sets a smooth and fashionable entrance for the Rivals EP as their catchiest tune to date. The eruptive 60's chorus harkens back to the likes of T. rex with its multi-octave guitar riffing. "Lovely Nuthin'" is an infectious dance party number with audiences at their live shows.
Damn Jackals 'Swoon' Over Those 'Who Challenge Norms' To 'Better The World' In New Song
Emerging songstress Nat Slater new R&B release "4 Leaf Clover"
Warmly blending R&B inspired Instrumentals and Nat's signature airy vocals the uniquely talented musician and songwriter showcases her contemporary take on the genre. Reflecting on being "unlucky in love", the introspective lyrics of "4 Leaf Clover" explore the universally relatable struggle of finding romance and comparing yourself to your friends – wrapping it all in a hazy, pop-edged soundscape. Produced by Mark Hill, the duo's longstanding working relationship results in and effortlessly slick and melodic sound.
LOGIC DROPS "VINYL DAYS" FEATURING DJ PREMIER FROM UPCOMING PROJECT, OUT 6/17 VIA DEF JAM RECORDINGS
Multi-platinum, Grammy Nominated artist Logic (aka Sir Robert Bryson Hall II, aka Bobby Hall) – among the top streaming artists in the world with billions of streams to date – burst onto the music scene through a series of mixtapes that led to a significant, rabid underground fan base. Those tapes – Young, Broke, and Infamous (2010); Young Sinatra (2011); Young Sinatra: Undeniable (2012); and Young Sinatra: Welcome to Forever (2013) –earned millions of downloads and streams.
Velvet Sounds & Big Feelings // New Album from Jillian Lake
Vancouver indie artist, Jillian Lake, mixes velvet sounds and big feelings to transport you into her world of sweet sorrow in a way that will make you want to take your broken heart out dancing. Feelings transposed onto paper and into music, movements, and visuals – her complex collage of sound with moody folk undertones can be compared to indie female powerhouses like Feist, Maggie Rogers, and Phoebe Bridgers.
Get The Shot Release New Single/Video "Deathbound" feat. LIONHEART'S Rob Watson
Victory Chimes Releases 'When the Fog Rolls In' LP + "New Mode" Music Video
Produced by Louch, Alex Formosa and Jace Lacek (The Besnard Lakes), "New Mode" represents the overall vibe of the full-length album. Written around the circular bassline, its wavelike feel inspired some of the water imagery. Linking a series of images, the pulsing track touches on issues of identity, facing demons, death, rising to potential and new beginnings.
Track Out Today from Hunter Ellis + Brodie
SUPER SAKO PARTNERS WITH RAP HEAVYWEIGHT OFFSET
DAWN OF SOLACE Share Music Video for "White Noise" and Release New EP! "Notes Of Perdition" out now on Noble Demon!
Dawn of Solace, the solo project of Wolfheart/Before The Dawn mastermind Tuomas Saukkonen, have released their brand new EP Notes Of Perdition, out today on Noble Demon. Just a few months after the release of their latest album Flames Of Perdition, the new EP from the Finnish masters of melancholy offers four intimate and soulful unplugged versions of songs from their latest full-length and is once again an unforgettable journey through breathtaking atmospheres of incomparable class.
Cassie Marin Shares New Single "Wow Factor"
Following in the footsteps of recent singles like "Push Me," "Tanto," "Busy Body" and "Every Time I See The Ocean," "Wow Factor" is the latest glimpse of what to expect from Cassie's forthcoming debut album, due out Summer 2022. Packing a powerful combination of intimate lyricism and futuristic pop-electronica production, "Wow Factor" is a tantalizing track about finding inner-strength and confidence.
Shanghai Baby drops beautifully raw debut self-titled EP OUT TODAY
A powerfully raw collection of tracks, Shanghai Baby navigates the trials of young adult life and mental health through a series of distinctly relatable situations, creating an empathetic and vulnerable EP with a universally recognisable voice running throughout. By laying bare her inner most thoughts and feeling in what feels like a boldly autobiographical debut, Shanghai Baby has crafted a timeless release.