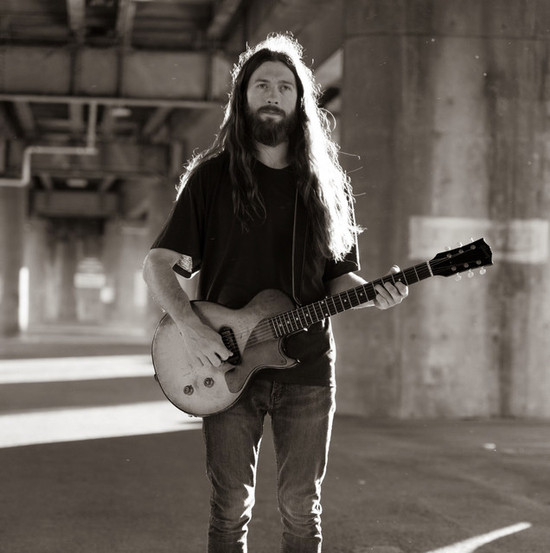 Inspired by the airiness of alternative rock and the clandestine charms of indie pop, there are definitely some familiar elements in the new self-titled album from rockers Jonah Leatherman that will resonate with college radio fans everywhere this spring. Although stylized with a bit of panache where it matters, the vocal in songs like "Couldn't Find Any Reason" and "Strings" reaches out to us with a relative calm that is hardly the standard in rock these days, but all things considered, this happens to be one of its more refreshing elements from my perspective as a critic. 
https://www.instagram.com/jonah.leatherman/?hl=en
The beat is particularly important to the narratives in "Between the Lines," "Castle Stones," "Westward the Wagons," and "Looking Glass," all of which use rhythm to shape the emotion in the verses one way or another. I don't think that Jonah Leatherman is the kind of band that cares much for the straightforwardness of the minimalism movement just going off of the warmth and elaborate detail in some of these arrangements, but there's also no denying the frills-free attitude they take to a lot of the content here, especially when there's a hook as sterling as the one in "Couldn't Find Any Reason" taking the spotlight. 
Melodicism never gets lost in the grind of the guitars in this LP, and I would even say that at its most distorted, Jonah Leatherman stays true to the foundations of pop as it relates to the fluidity of their sound. You don't end up with sluggers like "Moody Judy" or "Mourning Glory" without attention to detail that goes above and beyond what most rock n' roll fans are used to in 2022, and the melodic trappings within these songs are precisely why they sting as hard – and as often – as they do. 
The hooks in "Sunhat," "Castle Stones," and "Westward the Wagons" are pretty easy-going, and while they're supported by a heaviness on the backend that would be intimidating to a lot of pop fans, I can also appreciate the contrast that this affords Jonah Leatherman when they really need it. They're not trying to assault us with physicality – there's enough of that in pop, rock, and hip-hop the same these days – but instead give us a carved-out intensity that has been mostly absent from the airwaves lately, particularly when browsing the mainstream end of the FM dial. 
https://open.spotify.com/album/6DLV4ef3LAFGwLHItGOIjs
Jonah Leatherman is at once a daring hybrid of old pop and post-alternative rock lyrical passivity, and whether you find its apathetic narratives to be ironically scathing or a mere nod to the importance of their instrumental wits, the nine songs contained here were made for the more discriminating indie rock audiences among us for sure. There's as much influence from the Seattle sound as there is something definitively Midwestern in this Indiana-based crew's artistry, and in due time, I think we're going to collectively witness it come into its own. Whether that winds up being tailored to the pop mainstream or the devoted underground remains to be discovered. 
Gwen Waggoner