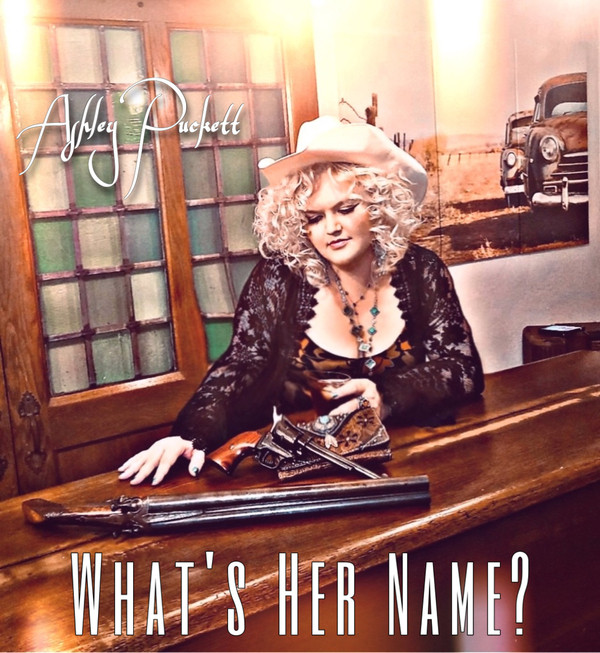 Heartbreak and anger are strong motivators when it comes to songwriting, and in the latest single from country singer-songwriter Ashley Puckett, they're the main focus. 'What's Her Name,' is an unrelenting and brutal verbal takedown, but what does it sound like exactly? Well, read on to find out more in our full review of 'What's Her Name,' by Ashley Puckett.
Old school rolling country is the name of the game here, and that's apparent from the first moment of the song. Guitars kick in, playing aggressive riffs and building up a tense atmosphere instantly. There's good reason for this however, as Ashley soon starts breaking down all her suspicions verbally.
As this continues, the instruments keep building up, roaring with a rising rage. They're intense, angry and energetic, exactly what you would expect from a song all about being enraged about being cheated on. It certainly helps that the sound mixing on the single is fantastic, allowing every single instrument in the mix to shine.
Don't get it twisted however, as Ashley's powerhouse vocals are what truly carry the song, ascending it from your typical country fare. Every single line that she belts out is dripping with seething anger, frustration and sadness, as one would expect from a song like this. It's sincere and raw, two fundamental factors that are a requirement for good country vocals, and are present here in spades.
On top of this, the songwriting on display is some great stuff. It perfectly enraptures the complicated feelings of the lead singer, going through some dark, desolate thoughts. Moments where the singer remembers the good times come back in the song, allowing for some truly biting lines throughout the single. It's a fantastic verbal beatdown, one that we're sure some will find cathartic.
Everything here comes together in a very nice and cohesive package, especially thanks to the high production quality. The instrument separation is wonderful, and Ashley's vocals shine as they should. Even the backing vocals get a highlight here, fading in and out of the background to really sell the effects of the instruments and lyrics.
Overall, 'What's Her Name,' is a solid country rock banger, with rolling instruments and a healthy dose of raw emotion. Paired with the excellent songwriting, you've got a country single that you won't want to miss. It's very promising stuff from Ashley Puckett, and we can't wait to see what she has in store for us next!