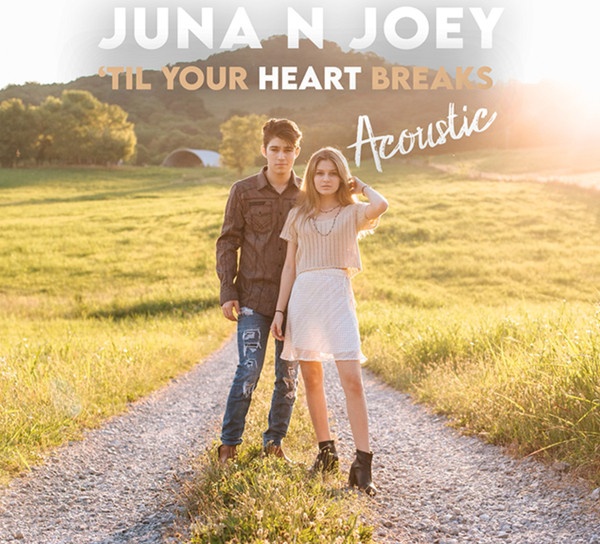 The definition of heartache is "emotional anguish or grief, typically caused by the loss or absence of someone loved." It is the empty feeling left by someone you thought would never go. Pop country sibling duo Juna N Joey narrates this sensation in this most recent single, 'Til Your Heart Breaks.'
Even though Juna and Joey are one of the few who had the luck of not experiencing this agony just yet, they beautifully documented what it feels like to have your heart broken. Juna N Joey explains why they chose to cover the classic theme in country music: "Although we have never experienced this level of real heartbreak, we wanted to write a power ballad. Kenny Royster and the experienced musicians on this track really knew how to interpret our acoustic version into a recording that we are so excited to release. We hope that people find this song to be true and relatable – love is definitely one of the most important themes in country music!"
To emphasize the raw emotion of 'Til Your Heart Breaks,' Juna N Joey releases an acoustic version that portrays the perfect symbiosis of their blended vocals.
Residing in Nashville, Juna N Joey is at the forefront of the new generation of country musicians, ensuring to put their own signature sound on their work. Getting a kick start on Youtube, Juna N Joey built a significant fan base by posting covers.
Fast-forward to the current day, Juna N Joey is set to play overseas festivals and is redefining the country music as we speak. Listen to 'Til Your Heart Breaks (Acoustic)' now.