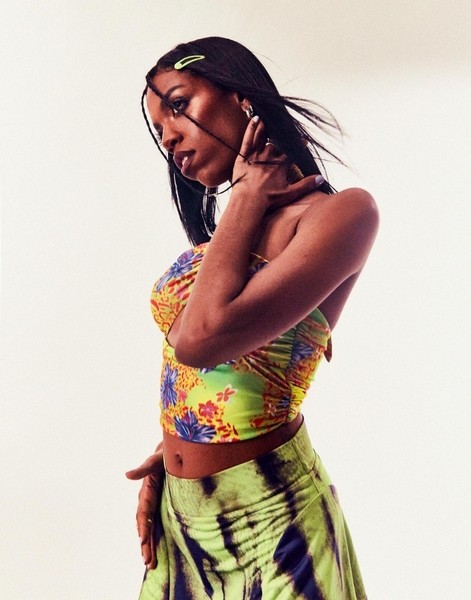 @skopemag news – friday – may 6, 2022 @ 5 pm est
@skopemag HQ – http://smarturl.it/skope
Tommy Newport New Single – Zane Lowe & Giles Peterson Favourite!!
Tommy Newport is known for his infectious falsetto-steeped indie anthems. He first garnered buzz with his 2018 debut, Just To Be Ironic, while he was still a teenager. Newport continued to develop his sound, releasing 2019's Tommy Gun EP and 2021's Ultra Mango EP and Liquid EP. He's received plenty of critical acclaim along the way from The FADER, Complex, Hypebeast, High Snobiety, Pigeons & Planes, PAPER, Lyrical Lemonade, COLORS & more. At only 21 years old, Tommy's already toured extensively across North America & Europe, been championed by legendary tastemakers like Zane Lowe & Giles Peterson, and collaborated with Grammy nominees EARTHGANG.
Praise release All In A Dream out today on Revelation Records
Today, Baltimore-area band Praise have released their third album, All In A Dream, out now on Revelation Records. All In A Dream is a burst of positive energy through nine songs of springy, melodic-hardcore. The album darts and dashes through scenes, decades, and genres, united by the core tenets of a catchy song and the impulse to deliver a message. Exploring the themes of introspective struggle, imagining a better world outside of our own, and the evolution of grief throughout the years, the tracks are relatable and hopeful. To achieve the sound found across the record, the band worked with producer and engineer Kevin Bernsten at Developing Nations in Baltimore, MD and Brian McTernan (Be Well) stepped in as a second producer as well, focusing on song structure and vocal performances. To celebrate the album, Praise has shared a video for "Life Unknown" blending a captivating performance with imagery from the colorful world they've created with All In A Dream.
SUCKERPUNCH! Unveils New Single "Nightcalls"
Pop punk powerhouse SUCKERPUNCH! have released their new single "Nightcalls," available on all digital streaming platforms NOW. The punchy song is filled to the brim with bouncy energy, and capitalizes on nostalgic elements. For fans of Blink-182 and Sum 41, "Nightcalls" is the perfect soundtrack for a sweet summer day, giving listeners a raw and feisty taste of punky vigor. Coloring outside the lines, SUCKERPUNCH! continue to feed fans an unapologetic, pop-fused branch of rock.
glibs Drops New Heartfelt Anthem, "What I Want"
Recording artist and producer glibs has released his heartfelt new single, "What I Want," examining the vulnerability of opening up to someone and the lack of communication that follows when those feelings are not reciprocated, giving insight into the mind of young love. glibs specializes in turning his life experiences into compelling emotional narratives that many can relate to. "What I Want" is now available to stream and download on all platforms worldwide.
Country Powerhouse Randy Houser Releases "Still That Cowboy"
Drenched in intoxicatingly rich pedal steel, country powerhouse Randy Houser releases "Still That Cowboy," an ode to his wife Tatiana as the couple prepares for their second child together, highlighting the vulnerable side to the man behind the voice Billboard praises is "as captivating as ever."
BREAKOUT COUNTRY-LATIN DUO KAT & ALEX DEBUT LATEST TRACK, "LET'S FIND A BAR"
"It's always exciting putting out new music," Kat & Alex said. "'Let's Find A Bar' is a relatable song even for people who don't particularly like going to bars. It's simply a story about two people going out because their friends all ditched them. The night goes on with a little bit of dancing and sipping on something smooth and before they know it, the two are falling in love. We think so many people have felt this way before on a first date."
TAYA RELEASES BRAND-NEW SINGLE "GETAWAY" FROM FORTHCOMING DEBUT ALBUM
"Getaway" is an emotionally charged, intimate ballad – God's love song beckoning the listener to lay their burdens down, bringing all their cares and concerns to Him. Beautifully stripped down with only piano accompaniment and Taya's raw vocals, the new track is a beautiful offering of solace and respite, reminding the listener that God's grace is always sufficient. "Are you worn down/Lacking inner peace/Take a real rest/Walk along with Me/In the pastures of my presence/You can be yourself," the lyrics assure as they soar into the hopeful bridge, "Grace upon grace, upon grace, let Me lead/Getaway with Me."
156/SILENCE Debut New Single "A Past Embrace"
Delving into the song's lyrical meaning, vocalist Jack Murray adds:
"Everything expires. Things that once brought us feelings of grandeur and strength won't always hold that power they once did. 'This isn't what I always loved. This isn't fun. This is a past embrace.'"
With no signs of slowing heading into their summer tour with THE ACACIA STRAIN, MALEVOLENCE and I AM, 156/SILENCE are on a warpath of musical devastation and are plotting their biggest year to date.
Rising Producer/DJ Dillon Marinez returns on Dirtybird Records with the release of the 'Wormhole' EP
San Diego born and raised DJ/Producer, Dillon Marinez, today releases his latest EP 'Wormhole', out now on Dirtybird.
Curated by Claude VonStroke, the compelling two-track project presents a dynamic soundscape showcasing the sonic duality of one of Dirtybird's newest rising stars. The chaotic, high-energy sound of its titular track 'Wormhole' is instantly mesmerizing, while its companion 'Facelift' is a deep, rolling burner.
GUCCIHIGHWATERS ANNOUNCES MAJOR LABEL DEBUT EP HEARTBREAK HIGHWAY
"'The Chase' is the sequel to the story I start to tell in 'Crash My Car,'" states guccihighwaters. "My producer, Courtney [Ballard], played a bunch of eighties beats for me – I was into a lot of synth-revival music, so it was cool to hear where it came from. I took the synths and the drum grooves and morphed my style to fit those elements. It felt natural."
The Small Calamities Release Brand New Single "Hey Cat"
About the song, lead singer Charlie Wolf says, "During the pandemic I had a lot of friends reconnect with their 'one that got away' and sometimes that worked out but more often than not it kind of blew up in peoples' faces. I tried to capture a lot of those experiences I've witnessed over the past two years in the lyrics of this song. We arranged all the strings and horns ourselves and had an orchestra in Europe record it live which was both surreal and terrifying!"
Saint Asonia Announce New "Introvert" EP + Share "Above It All" Video
FOZZY – New Studio Album 'Boombox' Out Now!
"After already having three charting hits over the past 18 months from an album that is only now getting released, AND then playing them (along with three other bangers from the record) live every night, I can honestly say that Boombox is going to be a SMASH hit for our band!" shares Chris Jericho. "Watching the fans and friends of Fozzy rock out to these new tunes nightly with open arms and open legs confirms that we were 1000% correct in waiting until the time was 1000% right to release what we feel is THE album of our career. And the best part is the other six songs that haven't been heard by anybody yet might even be better than the ones you already love! But now the time has finally come…so sit back, relax and crank up the Boombox!!"
TOVE STYRKE RELEASES NEW SINGLE "YOUYOUYOU"
In speaking about the single, Tove says: "It's the sunrise and the sunset. It's the drama, the romance, the big bang of the album. To me it's an instant classic and it got all the elements that I love in a big pop song. I love the analog vibes, it almost sounds like the music on a VHS tape that you've recorded on over and over."
THE SWELL FELLAS: new video "Wet Cement" + on tour with All Them Witches
Nashville up-and-coming psychedelic rockers THE SWELL FELLAS present a brand new single in celebration of their imminent US tour with All Them Witches. Watch "Wet Cement" courtesy of Metal Injection, and catch them now in a town near you!
KAYCYY RETURNS WITH THE HEAT IN "BORROW", HIS NEW VIDEO
KayCyy is the consummate vibe-setter, packing swagger and slick bars into a stunning cinematic production since the earliest days of his young career. Today, the East African native returns to solidify himself as a hit-making machine with his latest video single "Borrow."
Non-binary TikTok star Addison Grace shares debut EP 'Immaturing' + new single, "I Don't Wanna Fall In Love"
On the rock-leaning, Cameron Hale-produced (Claud, Neon Trees, Khalid) "I Don't Wanna Fall In Love," Addison Grace questions and challenges traditions like marriage and a picket fence, and gets sick of swiping to find love. Instead, Grace hopes for more out of life than just what might be expected of him and refuses to live a mundane, ordinary life. Beginning at age 18, Grace illustrates what they don't want to be doing at ages 23 and 43, singing, "I don't wanna be 23 / with a white picket fence / no job and no degree / if that's in then / I don't wanna fall in love / love, love, love, love / I don't wanna be 43 / living half my life, nothing to show of me / if that's it, if that's it / maybe, maybe it's just me."
Cody Frost Releases New New Mixtape, 'Teeth.' Video For 'Redundant' Out Today
Lydia Luce's New Single "Vow" Sets To Song Her Peace With The Future
Like the rest of Lydia Luce's upcoming EP, Garden Songs, "Vow" is framed by lush, organic tones, breathtaking string arrangements, and soothing, otherworldly melodies. But "Vow," by nature, is closer to her heart—a meditation on what it meant to decide to spend the rest of her life with her partner. As with the rest of Garden Songs, "Vow" was written at an artist retreat on Orcas Island, a tiny destination of some 57 square miles off the coast of Washington state known for vistas of water, forest, rocks, beaches, and blue skies—all of which are reflected flawlessly in the music. It was the first writing Luce had done since her 2021 album, Dark River.
Kisskadee's debut LP, Black Hole Era, is out today – all Bandcamp Friday sales are being donated to the Yellowhammer Fund
Kisskadee is the maximalist project of multi-instrumentalist Kasie Shahbaz. Her orchestral arrangements and strange time signatures are a breaking away from traditional songwriting limitations, while also maintaining a lyrical, folk like sensibility. Elements of psychedelia and ambient chaos litter the record, while detailed imagery ground the chaos with vivid detail.
KYGO RELEASES NEW SINGLE + VIDEO "FREEZE"
"'Freeze' is a really special record to me," says Kygo of the release. "I always try experimenting with new sounds and styles and feel that this song is different than anything I've ever release. I'm excited for my fans to hear this one and hope they like it as much as I do."
TAFOYA SHARE MUSIC VIDEO FOR "SHADOWS" Via VENTS MAGAZINE
Chicago based Rock 'n Roll band TAFOYA announce their debut EP Freedom (out June 17th) and share the music video for lead single "Shadows". Already a big name in Chicago and having performed all over the midwest, the EP marks the group's first official release since forming in 2021. "Shadows" is a lively and upbeat yet reflective tune that gives a nod to the classic rock sound that Mike Tafoya has been delivering for decades. This song is about memories and relationships – experiences shared with friends and loved ones; but it is also a reflection on ones relationship with themself. TAFOYA are serving a deep, powerful message behind a carefully crafted, powerful Rock 'n Roll sound.
Jaguar Jonze Shares "PUNCHLINE" From Debut Album 'BUNNY MODE' (June 3 via Nettwerk Records)
Taiwanese-Australian singer, producer, songwriter, and multimedia artist Jaguar Jonze is thrilled to unveil her latest single, "PUNCHLINE," the final track to be shared ahead of the release of her debut album BUNNY MODE out June 3 via Nettwerk. Also featuring the singles "WHO DIED AND MADE YOU KING?", "CUT," "LITTLE FIRES," and "TRIGGER HAPPY," BUNNY MODE is a personal triumph of resilience and incredible creative work on which the world-building artistry of Jaguar Jonze shines through.
Smallgod drops hotly-anticipated new album Connecting The Dots
With upwards of 30 guest collaborators, Joining The Dots is an LP that brings together Africa and the African diaspora through music. An intoxicating, eleven-track release, things open with 2021 single 'Holy F4k', a revered collaboration with Black Sherif, Kwaku DMC, Vic Mensa and Ivorian Doll that has already racked up 1.7 million Spotify streams. Then comes the album's lead single 'My Way', which juxtaposes Eugy's smooth flow with Headie One's smart bars amidst a sunkissed production courtesy of the aptly-named DJ Breezy.
Palps release Consequences, the third single from upcoming eight chapter album 'Black Heart'
Since their formation in 2018, this is the group's most ambitious work to date. The follow up to the band's 2020 debut EP 'Letters To You (That I'll Never Send), Black Heart sees Palps turn their eight-track album into a harrowing eight-chapter short story which highlights the daily struggles of someone navigating their poor mental health and how it affects not only them but those around them.
SYML Shares New Single "You and I" feat. Charlotte Lawrence   
Today, SYML shares his latest single, "You And I," which features singer Charlotte Lawrence (Atlantic Records). When asked about the track, he explained, "I wanted to write a love song that was classically simple and didn't overthink itself. There's nothing wrong with being a wreck of a human, and there's something beautiful about being loved for the wreck you are."
Paula Jivén Debut EP 'The Duality In Me' Out Now!
Rising Swedish pop artist Paula Jivén has released her long-anticipated debut EP, The Duality In Me, out now via Universal Music Sweden. On the coming-of-age record, Paula navigates finding closure with parts of her past while discovering her ever-growing identity. Showcasing both mature self-awareness and youthful playfulness, the EP captures Paula's versatility as an artist, letting her boldest instincts take the wheel in building her creative vision.
LOGIC DROPS NEW SINGLE "THERAPY MUSIC" FEATURING RUSS VIA DEF JAM RECORD­INGS
Multi-platinum, Grammy Nominated artist Logic (aka Sir Robert Bryson Hall II, aka Bobby Hall) – among the top streaming artists in the world with billions of streams to date – burst onto the music scene through a series of mixtapes that led to a significant, rabid underground fan base. Those tapes – Young, Broke, and Infamous (2010); Young Sinatra (2011); Young Sinatra: Undeniable (2012); and Young Sinatra: Welcome to Forever (2013) –earned millions of downloads and streams.
EDGEOUT Records artist The Revelries share new song 'Best For You'
The Revelries began in a dorm room as the brainchild of 24-year-old Monroe, Louisiana-bred vocalist/guitarist Beau Bailey during the fall of 2016 at Louisiana State University. They transformed into a band that would perform its own version of high-energy, U.K.-style Pop-Rock to audiences in local Baton Rouge dives bars to private events and venues across the Southeast.
Emeli Sandé Releases New Album 'Let's Say For Instance.' New Single and Video, 'Ready To Love' Out Today
Today, internationally-renowned British singer-songwriter Emeli Sandé has shared her new album 'Let's Say For Instance,' available to stream and download now via Chrysalis Records. Featuring writing and production by Emeli, alongside collaborations with F A L L E N, Naughty Boy, Booker T, Ollie Green, Henri Davies, and others, the album marks her first release on an independent label, and a brand-new era of Emeli's expansive artistry after a decade on stage and on the airwaves. The sixteen-track album includes previously released singles 'There Isn't Much', 'Brighter Days', 'Look What You've Done' 'Family', as well as current focus single 'Ready To Love.'
Oliver Heldens Collaborates With The Legendary Nile Rodgers And London's House Gospel Choir In 'I Was Made For Lovin' You'
The high energy track solidifies a formidable partnership between Heldens and Rogers following their work together on their massive collaboration "Summer Lover" as well as Helden's official remix of Chic's "Le Freak" for its. 40th anniversary. Heldens works his magic once again on this huge crossover anthem which blends his own pumping house beats and funked-up bass while Rodgers' shares his signature disco guitar links and House Gospel Choir delivers a rousing vocal refrain. The result is a track which is destined to become one of this summer's big festival and Ibiza anthems. It's a genius collaboration by one of the leading names in dance music, one of the most legendary hitmakers in all of music, and one of the most innovative outfits in the house music scene.
TRINIDAD CARDONA "LOVE ME BACK" (FAYAHH BEAT) EXPLODING VIRAL HIT WITH ROBINSON – MAKES OFFICIAL VIDEO PREMIERE TODAY VIA DEF JAM RECORD­INGS
2.5 billion-streaming Trinidad Cardona, the 22-year-old Arizona-bred pop singer whose new single "Love Me Back" (Fayahh Beat) with Robinson has exploded virally in less than two months with over 400,000 creates on Tik Tok, over 4 million plays on Soundcloud, nearly 10 million streams on Spotify and over 8 million lyric video views on YouTube – now unpacks the song's official video, premiering at all platforms today via Def Jam Recordings.
CODY FROST NEW MIXTAPE 'TEETH' IS OUT NOW – WATCH THE VIDEO FOR THE NEW TRACK 'REDUNDANT'
Cody Frost (any pronouns) today releases her debut mixtape 'TEETH', which is released alongside an official video for the new track 'redundant'. Delving into a frenetic whirlwind of maximalist sounds – from hyperpop to industrial – it sees Codyevolving in a manner that's more provocative, abrasive and sheer fun than ever before, with her post-emo visual style adding to her growing artistry. Her already striking voice has also taken on a new power, as she moves at will from soulfulness to screaming. Its previous releases have received growing critical acclaim, as well as airplay spanning Radio 1, BBC Introducing and Kerrang! Radio. Listen HERE.
Yung Pooda Releases "Drop" Music Video Today
Legendary Troubadour Freedy Johnston New Single – OUT TODAY!
On September 9th, Forty Below Records will release Johnston's 9th album, Back on the Road to You. It's a record steeped in wit, humor, pathos, love, and friendship drenched with memorable, infectious melodies. Johnston recorded the album in Los Angeles with producer Eric Corne after setting up house in nearby Joshua Tree. The new surroundings seem to have imbued the album's mood and instrumentation with echoes of The Byrds, Jackson Browne, Joni Mitchell, and Neil Young. Joining Johnston in the studio were Aimee Mann, Susanna Hoffs of The Bangles, and long time collaborator, Susan Cowsill, along with an all-star roots music band, including Doug Pettibone (Lucinda Williams), Dusty Wakeman (Jim Lauderdale), Dave Raven (Shelby Lynn) and Sasha Smith (Priscilla Ahn).
Billingsley take a chance on love with "Long Shot" | New single out TODAY
Speaking to the the inspiration behind the songwriting and the video's creative process, the Billingsley brothers collectively write: "Grant was reading a book by Napoleon Hill, "Think and Grow Rich", an idea stuck out to him that said something like "some of man's greatest accomplishments come about in the pursuit of a woman"
NYS Hyper-Punks Poptropicaslutz! Share Debut EP Via Epitaph Records
Today, Long Island NY based duo poptropicaslutz! share their ambitious debut EP 'just in case the world ends' via Epitaph Records, mixed by Matt Malpass (Blink 182, MGK.) Not only their debut for Epitaph, it marks the first collection of music the band has released since forming during the pandemic. They also drop focus track "this might be our last december" featuring ethereal guest vocals from Canadian DIY artist 8485. This collaboration is the embodiment of the intersection of pop-punk and hyper-pop that the band is known for.
JONAS BLUE & SAM FELDT LAUNCH NEW PROJECT, ENDLESS SUMMER
SEVEN KINGDOMS Release New Single "Diamond Handed"
Today: Brendan Scott Friel w/James Bunton producing shares swaying and subversive folk single "Through The Rain"
"Sometimes, not really knowing how to play the instrument you're writing on can be a great thing for unlocking ideas," Friel explains about the first of a double single release. "I remember hearing Sting talk about what a creepy song 'Every Breath You Take' actually is, yet everyone dances to it at their wedding. Something about that really tickled me, so this song is very much a wink at that."
Katja Glieson Releases New Single and Music Video, "Better View"
Pop singer-songwriter and creator, Katja Glieson, has released her new single and music video, "Better View." The track reflects the dilemma of battling a romance in reality, to discovering a fantasy free from one-dimensional perspectives. "Better View" is available to download and stream on digital platforms worldwide.
LŪN RETURNS WITH NEW EP fuck ya go us
ŪN has returned with her new EP, fuck ya go us. The five-track offering showcases LŪN's production prowess, highlighting her ethereal vocals and driving beat drops. The EP includes previously released singles "fisticuffs (featuring tiLLie)" and "myyyy medssss." fuck ya go us is available now on all streaming platforms.
NEW MUSIC: ONYX RETURNS WITH NEW SINGLE "SHOOT WIT"
From the first time the legendary rap group Onyx stepped onto the music scene with their platinum-selling debut album Bacdafucup, they've always made noise. As they prepare for their highly anticipated VERZUZ battle against formidable opponents Cypress Hill, members Fredro Starr and Sticky Fingaz return with their new single "Shoot Wit," available today via Mad Money/MNRK Music Group. Onyx doesn't miss a step with their lyrical wordplay and energy that made them a notable name within hardcore hip hop. With Fredro Starr's hardcore New York swagger enveloping every lyric and Sticky's raspy voice and crazy energy, "Shoot Wit" is a total headbanger.
Three Days Grace's New Album Explosions Out Today Via RCA Records
Today, Three Days Grace, the multi-platinum selling Canadian band release their seventh studio album, EXPLOSIONS via RCA Records. With the album, the iHeart Radio and Billboard award-winning Ontario quartet—Matt Walst [lead vocals], Barry Stock [lead guitar], Brad Walst [bass], and Neil Sanderson [drums, percussion, keyboards, programming]—balance moments of extreme emotion on an axis of pummeling hard rock anthems and pensive balladry. Throughout their career, the band have amassed billions of streams and millions of album sales, sold out arenas on multiple continents, and reached unprecedented heights, earning 17 total #1 entries on the "Mediabase Active Rock Chart" and 16 total #1 singles on the "Billboard Mainstream Rock Songs Chart," and with EXPLOSIONS the band have ascend to another level.
BAYLI Releases "TELLY BAG" Song and Video
"It's always been important to me to shed light on communities that are often underrepresented so I really wanted to make sure the 'TELLY BAG' music video was a total celebration of our community and all things gay," says BAYLI on the song. "All of the models in the video are legendary queer artists and creators who we asked to come dressed as their most authentic selves while accessorizing with gender non-conforming pieces from Telfar fresh off the SS22 runway. From Brendan Jordan, who you might know as the iconic kid who vogued DOWN on a local new channel a few years back, to Kidd Kenn, one of the first publicly gay rappers signed to Def Jam Records, the video encapsulates what feels like to be a bad bitch in 2022"
Swedish/Peruvian queer producer and artist Lizette Lizette 'Sorry' video
TOMB OF FINLAND release video and single "Wretched Bliss"
Los Angeles Musician DAN SINDEL Releases New Single "Stepping Stone" + Official Music Video
Los Angeles musician Dan Sindel is best known for his "symphonic guitar" arrangements where he breaks the barrier in multi-tracking techniques with the guitar. Dan's recordings have earned features in issues of Guitar Player and Electronic Musician magazines and continue to receive international acclaim. He is a unique and distinct artist like no other. His approach to writing music features his multi-layered approach to recording guitars and vocals that integrates myriads of styles and genres into a rocking experience.
AUNDREY GUILLAUME. SHARES NEW EP ENERGY OUT NOW ON SECRETLY CANADIAN
American Guitarist/Songwriter/Multi-Instrumentalist Nick Palma Releases New Single "LANTERNS" + Official Music Video
Nick Palma is an American guitarist, songwriter, and multi-instrumentalist. Through years of honing his craft, he has developed a style that infuses strong melody, heavy rhythms, and blazing shred guitar. Born in the suburbs of New York, he knew at the age of 10 that music was his passion. Some of his early influences include Slash, Synyster Gates, Dimebag Darrell, Steve Vai, Jimmy Page and more.
Kirsty Rock Drops Debut Solo Album Slow Burn
Tom MacDonald Releases New Single & Music Video "The System"
It may be his most insidiously and incisively infectious anthem to date. Over ominous production, Tom takes aim at the foundation of our collective discontent. He doesn't hold back. He ignites a torrential downpour of lyrical venom at the rigged enterprise at the very top. He spits, "We prioritize material belongings over truth," and from the voice of a politician, "Go overseas and die for freedom, there's some oil we can use." Until he brashly shakes the very fabric of this injustice and paints the problem in black and white, "Welcome to the system, everyone's a victim." In the accompanying visual directed by partner and creative compatriot Nova Rockafeller, he lurches over a baby crib, detailing these failings to a newborn. The image proves provocative and illustrative of the pervasive problem at hand—we're all playing in a one-sided game, but Tom reminds us it's still worth the fight…