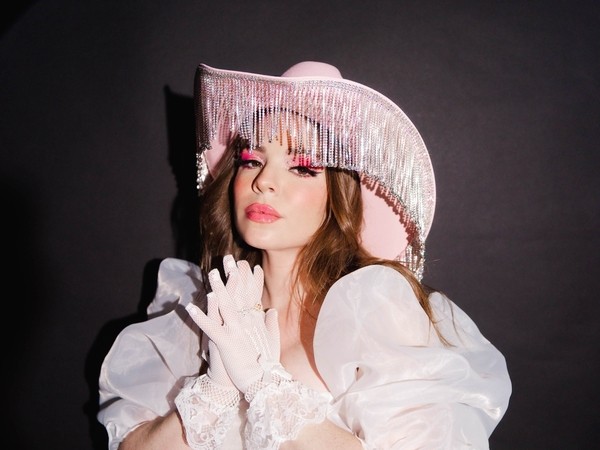 @skopemag news – monday – may 2, 2022 @ 1 pm est
@skopemag HQ – http://smarturl.it/skope
THE SHIPBUILDERS – Release New Single: "Forest Floor" | Debut Album: 'Spring Tide' – Out 6 May 2022
Ahead of the release of their debut album, 'Spring Tide', The Shipbuilders have announced the release of their latest single, "Forest Floor" via Mai 68 Records on Friday 29th April.
Beatport chart topper Pete K is back, this time unveiling lush new single 'Rubicon'
After a flurry of tracks on Third Party's Release Records and Release Deep imprints, the progressive-house producer & DJ recently enjoyed huge success with 'Someone That I Used To Know' on Grum's Deep State label.
New Video: VULNIFICUS – The Incredulous Invocation – (Brutal Death Metal)
Short Bio: VULNIFICUS is a dynamic duo surfacing the roots of brutal death metal from the United States. Formed in the fall of 2021 by W. Sherels – All Instruments (Urotherapy, Epidermolysis) and E.Browne – Vocals (Abolishing the Ignominious), VULNIFICUS attempts to push death metal back to its extreme limits with their debut "INNOMINATION", released November 26, 2021. INNOMINATION was recorded, mixed and mastered at Demolition Studios by W. Sherels with additional recording/mixing of vocals by E. Browne at BWNTWN STN. Drawing comparisons to old Cannibal Corpse, Condemned, Defeated Sanity, Mortician and others, VULNIFICUS signed a deal with New Standard Elite and shortly released their debut single "Induced Rampage". After the overwhelming feedback of "INNOMINATION", VULNIFICUS began to record the follow up to their debut EP the very next month, titled "INVOCATION". Completed at Demolition Studios again, VULNIFICUS blast, grind and shred their way with 5 tracks of audio devastation blending influences from the past and present. Scheduled to release June 2022.
Death thrashers DEMIRICOUS Reveal New Single "Smoke Chaser"
Indiana death/thrash band DEMIRICOUS have unleashed their song "Smoke Chaser". The track is taken from their highly anticipated album III: Chaotic Lethal, which is out on May 13, 2022. The song will be available on all streaming platforms this coming Friday April 29th.
The band comments:
"From a writing standpoint, we took a bit of a different approach on this one. With the chorus, we wanted to open it up with a huge melodic riff, and a catchy, anthemic hook. And to counteract the catchiness of the chorus and melody, we wanted to cap it with one of the ugliest moments on the entire record. "Smoke Chaser" lyrically is about how humanity has a false sense of relevance, as a result of technology. We are all addicted, and constantly chasing something we will never actually obtain."
DANIEL PEMBERTON RELEASES ORIGINAL SOUNDTRACK FOR "SLOW HORSES" – INCLUDES MICK JAGGER THEME TUNE "STRANGE GAME"
Film composer Daniel Pemberton today releases the original soundtrack for Apple Original espionage series "Slow Horses," now streaming globally on Apple TV+. Utilising a lo-fi aesthetic of wonky guitars, off-kilter percussion, extreme tape saturation and low bit-rate samples the soundtrack to Slow Horses has already been heralded as one of the most unique and remarkable scores of recent times. The album also features the already iconic Mick Jagger series theme tune "Strange Game" as well as performances from Jagger on harmonica and vocals within the track "Slough House (Strange Game)".
AMERICAN ANYMEN (industrial) sing about degenerate minds attracted to public service in new "Expert of Nothing" music video & single
Antifolk turned industrial band American Anymen have just revealed a music video for their new single "Expert of Nothing". "Expert of Nothing" is the second single from the band's new full-length album which will be released worldwide by Eclipse Records on June 10, 2022. The music video was directed by Brett Sullivan.
Sensitive Pop New Single from Lulu Simon
The upcoming music from the Los Angeles based artist was written during the pandemic, where Lulu was coming to terms with a lot of negative and painful things in her life that she had been sweeping under the rug. From those personal confrontations came a wave of creativity, and thus a cohesive collection of songs that oscillate back and forth between struggling to be alone, learning to be at peace with it and overall self-reflection.
Tangerine Dream's "La Divina Commedia" (AKA The Dante Trilogy) Deluxe 6 Disc Hardback Book On May 27, 2022 on Kscope
Tangerine Dream has been a fundamental influence on electronic music since Edgar Froese founded the band in West Berlin in 1967. Providing the groundwork for multiple electronic music genres including ambient and electronica, inspiring musicians and other art forms, with seven Grammy nominations to their credit. In recent years their music has featured in the popular TV shows such as "Stranger Things" and video games including "Grand Theft Auto V."
Smashing Societal Norms Through Music & Love – FAB THE DUO!
Fab The Duo is a Los Angeles-based alternative duo, aiming to smash societal norms through music and love. Previously hailing from New York, the glamorous boyfriend pair, Greg Driscoll and Brendan Eprile, create music which intoxicates audiences with confidence. Fab doesn't just stand for "fabulous"— it's also an acronym that stands for Fierce Ass Bitches.
[Single] U-nik Stylez "The Purpose" prod. by Per C Wells
For his 2nd release of the year, Reading, PA artist U-nik Stylez connects with long-time collaborator and seasoned hip-hop producer Per C Wells on "The Purpose." The song lyrics by U-nik define the multiple trials and tribulations behind the title itself, while the instrumentation by Per C has some serious percussion as well as the signature swing he's known for. Yet again, we see why this emcee/producer mixture is a deadly combo.
Not My Grave – Listen Now The New Single "Devil May Care" Feat. Sharks In Your Mouth
"Devil May Care" is the new single of alternative metal act Not My Grave, in this case with Sharks In Your Mouth as guest. About the new track the band says: "The song is about the attempt to express oneself into society and failing in do so. In this scenario of misunderstanding we may turn selfish and hollow forced to fit the role society gave us, we could be lead into madness inside a body and mind we do not recognize anymore as our own and just become silhouettes devoid of feelings and desires".
JUNO Award-Winning & 4x Nominee Reggae Powerhouse Kirk Diamond Delivers Dulcet New Single, "Ruler"
SONLOKOS ESTA EN LA CALLE
Sonlokos presento su segunda produccion discografica SonLokos por el Son, este 29 de Abril en el Doral Yard, Miami. SonLokos es un grupo musical que nace en la ciudad de Miami a principios del 2012, proponiendo una fusion del son y otros ritmos tradicionales Cubanos como la musica afrocubana y la timba, con elementos del hip-hop, la musica electronica, el rap, el reggaeton y el trap.
OBSIDIOUS Releases Brand New Single, "Bound by Fire"
OBSIDIOUS comments on the dark lyrical themes of the track: "Another song with descriptive lyrics, this time dealing with a subject, unfortunately, on everyone's lips at present: the horrors of wars and armed conflicts. The suffering of innocent people who have little or nothing to do with it, seeing their lives cut short. People who see their comrades die and, in other cases, are even forced to kill people they knew or were friends with just because they were on the opposite side. Killing or dying for something they did not start. One of humanity's most brutal dichotomies.
Ishan Is Back For Homecoming With New Video "Run It"
Boston's Ishan is no slouch to staying on his grind and returns with a new video Run It. The self produced Boom Bap track takes it back to his roots with orchestral horns, hard-hitting drums, scratching, and heavy bass lines. Directed by CouvyMan and filmed/edited by Ruscillo , the visuals have a homecoming feel and the song will be the opener on his upcoming project. "This track makes me so excited to finish and drop my album, as the listeners will really be able to see how far I've come since I dropped my last one". Check it out now on YouTube and your preferred digitals streaming provider.
Dreamy, Untamed Indie Alt/rock // New EP from Sydney Band MOONWOOD
MOONWOOD are a Sydney-based band made of five friends from Australia, the United States and Canada. Jake (lead vocals), Justin (drums), Aaron (keys), Will (bass) and Paul (guitar) take their untamed analog synth lines, with dreamy guitar leads and introspective storytelling, resulting in a sound that is a fresh take on alternative rock.
Electro-Pop Duo LOVE STAR Returns With Their Powerful New Single "Fue Amor"
Despite its sparkling upbeat melodies and feel-good rhythms, the story of "Fue Amor" is more serious in nature, exploring pain, rejection and growth while emphasizing the importance of self-care and self-love, especially in the face of adversity or the aftermath of a breakup. Love Star's impactful lyrics succeed in reminding us that taking the time to sit with ourselves alone is not equivalent to loneliness, but rather it provides us with a valuable opportunity to reflect on who we are, our experiences, and the people around us, therefore allowing us to move on, let go, and become a better version of ourselves.
AWAKE AT LAST Release New Single "Bloodline" to all major outlets! Announce Tour Dates as Support for Icon For Hire
Awake At Last returned with a new single "Bloodline" on April 29th. Produced by Erik Ron (Godsmack, Black Veil Brides, I Prevail), the hard-hitting track contains plenty of angst at the current state of the world. "Bloodline is written from a perspective of frustration, and a reluctance to accept the current state we all live in. The song questions the media, and how during such a dark time people seemed to be more divided than ever, rather than come together. It asks the question of whether or not we can learn from history, or if we are doomed to repeat it. I wanted it to connect to the listeners who couldn't help but worry about what is going to happen next and whether or not we can rely on the current state of media and information to be prepared for it." – says the band's vocalist, Vincent Torres.