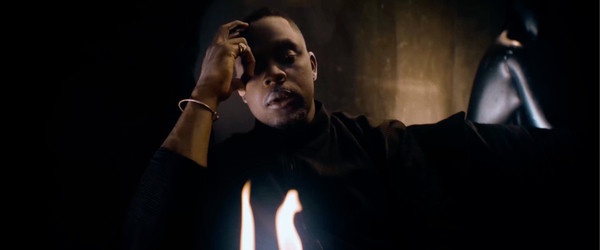 Norman Alexander continues to impress with his hypnotic single, 'The Reason,' which is gaining global acclaim. Alexander's admirers are guaranteed to be mesmerized by his soft raspy vocals and extravagant lyrical approach that comes straight from the artist's heart. The gifted singer is well-known for his exceptional vocal abilities and beautiful lyricism, which are extremely relevant and are well-complemented by the track's well-balanced musical arrangement. Within 12 days of its premiere, the music video surpassed over a million views on YouTube and continues to gain momentum with each passing day. Alexander's unflinching attitude, which is reflected in his music, is expertly conveyed in the song's video as well.
Norman Alexander has always had a soft spot in his heart for music. In 2021, a music video for Alexander's song "No Goodbyes" was published in Memoriam that captured the attention of the audience from around the world. 'The Reason,' his most recent song, contains a similar blend of intriguing flavors and deep emotions. The gifted singer is now gearing ready to release his next track, 'You,' which is expected to be another chart-topping hit for his label, MLife Music Group. Furthermore, he recently finished remixes of his first hit, 'No Goodbyes,' with both DJ Kryder and DJ B Jones, which will be published soon. Alexander's upcoming participation in TEDx, which will take place on May 3 at the Nasdaq building as part of their annual New York City spring event, is another big milestone. Alexander shows no signs of slowing down, indicating that he intends to remain in the game for the foreseeable future.
'The Reason' is now available on all the major platforms, including Spotify and YouTube. Follow Norman Alexander on his social media handles, including Instagram, to know more about him.
Link to the single:
https://open.spotify.com/album/4OB9X2pw5iceJPEewvTcAS
Youtube Channel:
https://www.youtube.com/channel/UCj43cpLl6_IGU7C7tZXd_Rg
Connect on Instagram:
https://www.instagram.com/normanalexanderofficial/