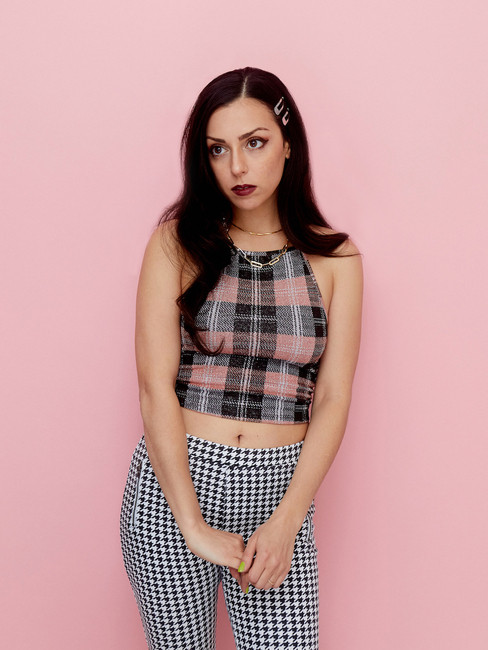 @skopemag news – thursday – april 21, 2022 @ 7 pm est
@skopemag HQ – http://smarturl.it/skope
MOURNFUL CONGREGATION: Australian Doom Metal Monarchs To Release The Exuviae Of Gods – Part I EP In North America Through 20 Buck Spin; Teaser, Preorders, And More Issued
Australia's ageless kings of extreme doom MOURNFUL CONGREGATION return for the first time since 2018's monumental The Incubus Of Karma album. Now in 2022 comes The Exuviae Of Gods – Part I, the first in a two-part EP series to bridge the gap between full-length albums.
News Item: Clinton Fearon Release New Single Ahead of Album – "Trod On" Out Now
Today, Clinton Fearon unveils a second single from his upcoming album! "Trod On" is a ballad in the land of love and positivity, honed to perfection on reggae rhythms. The new single is out now and available everywhere you stream music.
BEANS ON TOAST & THE KENTISH FOLK – Release Protest Track: "Swimming In It" – Listen
Taking-on the wastewater giant Southern Water, Beans has assembled a collective of over 30 musicians to join the fight against their alleged acts of criminal environmental pollution.
Matt Taylor shares beautiful video for latest single 'April 13th'
Skeleten Shares New Track "No Drones In The Afterlife" || Out on Astral People Recordings / PIAS
Eora/Sydney producer and vocalist Skeleten returns with his first piece of new music for 2022 in the form of new single, "No Drones in the Afterlife," out now on Astral People Recordings / [PIAS].
WATCH: Kah-Lo releases video for ultimate night-out anthem, 'Drag Me Out'
Nigerian born, New York based singer and Grammy nominated artist Kah-Lo today releases the video for new single 'Drag Me Out', the ultimate going out anthem out now via Epic Records.
DEATHCAVE: Decibel Magazine Premieres II From Seattle Doom/Sludge Trio; EP To See Release This Friday Via Satanik Royalty Records
Decibel Magazine is currently streaming II, the latest EP from Seattle doom/sludge trio DEATHCAVE, in its entirety. The premiere comes on the eve of the recording's official release via Satanik Royalty Records.
Namir Blade Announces New Album "Metropolis"
Multi-talented artist and producer Namir Blade is due to release his highly-anticipated album Metropolis on June 3rd via Mello Music Group. Recording, producing, and mixing the album himself, Namir reaches a defining moment in his career with Metropolis. Along with the album announcement, today, Namir drops the album's first single. "Ride," premiered on The FADER, is out now via Mello Music Group!
ICONIC PERFORMANCE BY DARYL HALL AT RYMAN THEATER TO BE BROADCAST ON LIVE STREAMING PLATFORM MANDOLIN APRIL 24TH
On April 24th at 7pm EST, the music industry's leading digital fan engagement platform and concert livestreamer platform Mandolin will broadcast Rock and Roll Hall of Famer Daryl Hall's full set from the iconic Ryman theater in Nashville, TN on April 3rd. The one night only streaming event will be available on their website for purchase at $20.00, giving fans a chance to get the full concert experience from home at a fraction of the price.
HOLOCAUSTO CANIBAL: Selfmadegod Records To Release Sixth Album From Portuguese Grind Icons, Crueza Ferina; Decibel Magazine Premieres "Êxodo Mortuoso" Featuring Bob Vigna Of Immolation
Selfmadegod Records is preparing to assault the masses with Crueza Ferina, the sixth studio full-length from Portugal's brutal death/grind outfit, HOLOCAUSTO CANIBAL. The album's details have been issued alongside preorders and the lead single, "Êxodo Mortuoso" – which features a guest guitar solo by Bob Vigna of Immolation – through an exclusive premiere at Decibel Magazine.
ARO (Aimée Osbourne) Shares "AGAINST MINE" Single + Music Video via Rolling Stone, Read the Exclusive Interview
Tomorrow, ARO (Aimée Osbourne) shares a brand new track "AGAINST MINE," alongside an accompanying music video — Rolling Stone hosted the premiere. This is her first new track in two years, and it exhibits her sultry, dark, and melodic electro-pop sound in all its glory. She will share more new music this year.
Aimée Osbourne — A.K.A. ARO — Isn't Living in Ozzy's Shadow With 'Against Mine'
Pynuka (Antibalas, Godflesh, C Trip A) Share Debut Single "Tá N'agua"
Pynuka is a new musical collaboration featuring vocalist Anda Szilagyi (Antibalas, Sharon Jones and the Dap Kings, Lee Fields), producer Christian Alexander (C Trip A) and Justin Broadrick of Godflesh and Jesu. The first single from the trio is the liquescent "Tá N'agua" (Portuguese for "In the Water"), which features aqueous production from Alexander, brimming bass by Broadrick, and earworm vocals — sung in Portuguese — via Anda. The track was mastered by Grammy-winning engineer Vlado Meller (Andrea Bocelli, Kanye West, Shakira), features cover art by Rich Hall and is released via Translation Loss Records.
Akron, Ohio's Curtail (ex-Annabel, Parting, etc.) shares "Blue Violet" from forthcoming album
Akron, Ohio's Curtail have released "Blue Violet," the second single from the forthcoming When The Sway Sets album for Friend Club Records, to streaming services today following a premiere earlier this week at The Fire Note.
Psychedelic Porn Crumpets unleash powerful new studio album 'Night Gnomes', Announce Australian tour
The arrival of new Psychedelic Porn Crumpets music always lands with a crash; a cacophony of sounds wrapped up in the weirdly wonderful brand of vibrancy only the WA group can harness.
Here, the band presents their latest collection of warped and vibrant ideas – their fifth studio album, NIGHT GNOMES. Following on from 2021's acclaimed record SHYGA! The Sunlight Mound, this record sees Psychedelic Porn Crumpets explore more sonic influences and creative tangents than before. Stemming from the curious brain of songwriter Jack McEwan, the album flourishes upon a foundation of beloved psych and classic rock influences; while threads of contemporary and exciting sounds add elevation to the core Psychedelic Porn Crumpets sound.
FYC – Latin artist Rhythm Tribe
They are a musical quartet led by 23-year-old Brisa Guzman-Sanchez (vocals), her brother 25-year-old Mason (vocals/guitar), their father Thomas (vocals/guitar/bass), and a close friend Esau Garcia (hybrid drums). The band has been around since the '90s and decided to reform as a family and add their past family members to their music to honor them.
Indie Soul Track from Oslo Based Artist
Oslo based singer/songwriter Beharie (Christian Beharie) is a young, old soul with a distinctive expression that balances neatly between searching for an identity and independence. Rooted in an abundantly musical family, it's no surprise he flourished into a musician himself. He spent his younger years consumed by music; learning new instruments, playing in school bands and singing in choirs alongside his four siblings, before eventually going on to study contemporary music at university and launching his solo career.
Juliana Eye Shares New Track "Dreaming"
Juliana Eye is an alt-pop artist, songwriter and multi-instrumentalist based out of Toronto. Her obsession with pop melodies, 90s & early-00s guitar tones, paired with a mesmerizing voice has given Eye's sound a unique blend of nostalgia and melancholy.
Her ethereal new single, "Dreaming," is a lush and evocative rendition of the 1970's Blondie hit; fusing subtle hints of new wave synth textures, dreamy guitars, and alluring vocals.
DADDY YANKEE'S LEGENDADDY SURPASSES 600 MILLION STREAMS & COUNTING IN LESS THAN A MONTH
Upon release, LEGENDADDY landed as the #1 Latin Album in the World! It bowed at #1 on the Billboard Top Latin Albums Chart, arriving as his fifth consecutive #1 debut on the respective chart. Additionally, it catapulted into the Top 10 of the Billboard Top 200 at #8, marking his highest position on the chart to date and first Top 10 in 15 years since 2007's El Cartel: The Big Boss. Additionally, it soared to #1 on the Spotify Weekly Top Albums Chart.