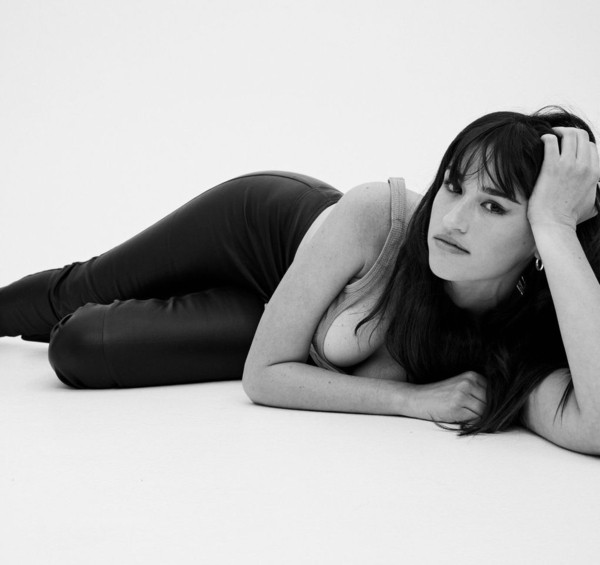 @skopemag news – wednesday – april 20, 2022 @ 11 pm est
@skopemag HQ – http://smarturl.it/skope
COMA HOLE Stream Debut EP Ahead Of Official Release Date
"We are beyond stoked to be releasing our debut EP Coma Hole. We've diligently worked on carving our own sound over the past three years, attempting to traverse through upbeat grooves, aggressive high-energy riffage, and incorporate some droning, heavily hypnotic melodies. The album focuses on the existential struggle of self worth, identity, and mortality, which is all woven tightly together through natural archetypes in the lyrical wordplay as well as the cover art. As only two people, we are a small band trying to craft a big sound and aspire to blend our dynamic and style seamlessly with our lyrical themes. Steve and I hope this collection of recordings hits every mark on the musical spectrum and is as enjoyable to listen to for others as it was for us to create it."
APR 20: Neoteric multi instrumentalist Ryan Bourne shares breezy and juxtaposed break-up track "End Of Story" with visuals
The wistful new single was written mostly on his front porch during golden hour while soaking the rays into his fried nervous system in the aftermath of a toxic relationship and its subsequent dissolution. There is a cognitive dissonance between the buoyant mood of the music and the slightly caustic lyrics, but there's a feeling of resolve – even that of a peace offering. A nod to reincarnation, as well as the tendency to repeat cycles, relationships, mistakes, until a lesson is learned.
Mark Stein, the Voice of Vanilla Fudge, Releases Video and Single Asking Everyone to "Pray for Peace."
The formation of Vanilla Fudge with Carmine Appice, Tim Bogert, and Vince Martell, allowed Mark Stein to first come into prominence. In addition to his many years within Vanilla Fudge, Stein has also worked extensively with such rock legends as Alice Cooper, Dave Mason, and the late guitarist Tommy Bolin. He has also made guest appearances with Deep Purple, Carl Palmer, and Steve Miller. He once sang and recorded with Michael Jackson. Stein has recently released a new collection of songs through Deko Entertainment about hope, unity, concern, and redemption titled There's a Light.
Persian Thrash Metal Band Padra Unleash New Single 'Jabr'
Frantic Aggressive Metal reflecting the outcry of the Iranian youth, Padra's Farsi lyrics are a callback to the original essence of Thrash Metal.
Padra Vocalist/Guitarist Ramtin Dashti had this to say about "Jabr", their latest creative effort:
'The literal meaning of the word Jabr is "Algebra", but in Persian culture as well as the Persian language it's the antonym of "Free Will" and is considered to be a power above "Free Will" and ultimately used to control mankind. The Jabr that we have to contend with in Iran our whole lives is the sheer domination of retrogressive and traditional ideals in favor of the young generation's progressive ideals. We tried to convey this concept in our artwork and in the song we aimed to blend aggressive melodic music with Persian lyrics and remind our fans of our old style of songwriting.'
Ariel Arbisser's Electropop Single "Bloodshed" Embraces Our Own Duality
Trapland Pat Does His Broward County Boogie in "Trap Dance"
A.M. Boys Share "Traveler" Single + Video via Under the Radar
Today, A.M. Boys (John Blonde and Chris Moore) share "Traveler," the second single off their forthcoming debut album, Distance Decay (out June 3).
The A.M. Boys video for "Traveler" was filmed and directed by NYC motion designer David-Lee Fiddler, incorporating live-in-studio footage shot by Doug Young. A deeply collaborative effort between Fiddler and the duo, the video creates a vibrant and original world of sound and color. In addition, to live footage, Fiddler animated still photos by A.M. Boy John Blonde, used in creating the Distance Decay album art.
ATL's Slimelife Shawty Keeps it Booming on "Big Biznezz"
Klypso shares new single/video "Low Rider" ft. Snoop Dogg, Doggface, War, George Lopez, and more
New Jenn Nucum
Her playful follow-up single, "Five-Year Plan," is inspired by the often toxic 9-to-5 work culture and looking at it through a critical lens.
"Not to be facetious, but when I was writing this song, I felt pop-ish and playful with it in a 'fuck capitalism' and 'fuck the corporate machine' kind of way," explains Nucum. "It's a mix of being nonchalant but still very much annoyed with capitalist-hierarchical-bureaucratic bullshit."
Lettuce Reminds Us That "Everything's Gonna Be Alright" With Funky New Track From Upcoming Album Unify
On June 3rd, the GRAMMY-nominated six-piece—Adam Deitch (drums), Ryan Zoidis (saxophone), Adam 'Shmeeans' Smirnoff (guitar), Erick 'Jesus' Coomes (bass), Nigel Hall (keyboards/vocals), Eric 'Benny' Bloom (trumpet)—will be delivering a whole host of new tunes to the world in the form of Unify, the eighth studio album from Lettuce and the third consecutive record made at Denver's Colorado Sound Studios, completing a loose trilogy starting with 2019's GRAMMY-nominated Elevate, and continuing with 2020's Resonate.
Skope/ New Rozzi single ft. Nile Rodgers + EP out Fri.
Bronze Share "People Watching People" Music Video
Today, Bronze share a music video for their single "People Watching People," a track taken off their brand new album, Absolute Compliance, out April 2 via Castle Face Records.
Psychedelic Synth-Goth Outfit Bronze Debut Video for "People Watching People"
Skope Mag: New Joel Jerome Single (Dangerbird)
LA's Mexican-American artist Joel Jerome will release his new Super Flower Blood Moon LP on May 13 via Dangerbird Records with inspiration spanning Mexican pop music to the timeless melodies of the Beach Boys. On new single "Nobody Like You," out today, his earnest vocals shine as he meditates on the intrinsic human ego and letting go of those who flaunt an inflated self-perception.
SCARLATA Stream Entirety of Power Through
Skate punk metal act SCARLATA are streaming the entirety of their new album POWER THROUGH in advance of it's release this Friday April 22nd.
Main man John Scarlata comments:
"The time is here to share the Power Through album and I cannot be more happy that it is now available for the music world to hear!"
BROTHER & SISTER POP DUO BETWEEN FRIENDS RELEASE OFFICIAL VIDEO FOR "ORANGE JUICE"
ICYMI: Snoop Dogg Says Country Rapper Justin Champagne Is "Up Next," Champagne Releases New Music This Week
Country rapper Justin Champagne, the viral sensation who makes genre-bending music rooted in the sounds, stories and swampy swagger of his home turf of South Louisiana, kicked off a stint of tour dates with superstar Snoop Dogg with a sold-out show at Denny Sanford Premier Center in Sioux Falls, SD last night. The crowd of 10,000+ was treated to a half hour high-energy electric performance from Champagne who opened his set with "BackRoads" and closed with "When I Pull Up" and literal fireworks. Concert goers of all ages embraced him as if they knew him for decades and gave him hugs and high-fives as if he was a star athlete from their favorite sports team on the way to the meet and greet. It's safe to say, he earned a ton of new fans in this first show of the tour and the seal of approval from Snoop Dogg himself.
A GOOD ROGERING Stream New Album Systematic Paralysis At Metalsucks
Austin Texas metal band A GOOD ROGERING are streaming the entirety of their upcoming album Systematic Paralysis via Metalsucks. The album is set to be released this Friday, April 22nd.
Exclusive Album Stream: A Good Rogering, Systematic Paralysis
Irish Alt. Rock Band MOVMENT Present "Leave Me Alone" Single & Video
The single "Leave Me Alone" was recorded in End of Light Studios, Mullingar, Ireland & mixed at Miloco, London and mastered by Jerome Schmitt at The Airlab. "Leave Me Alone" is a track taken from the band's album "Transformation" due for release on May 20th, 2022 via Epictronic.
JULIANA MADRID RELEASES SOPHOMORE SINGLE "PEPPERMINT" TODAY (her 21st birthday) VIA NEON GOLD RECORDS
The 90s-00s fuzzy guitar driven "Peppermint" is written by Juliana Madrid, Benjamin Ruttner (The Knocks), Simon Oscroft (Almost Monday, Naked and Famous), Matthew Koma (Kelly Clarkson, 5SOS, Shania Twain), produced by Benjamin Ruttner and Simon Oscroft and features Matt Chamberlain (Lorde, Fiona Apple, Tori Amos, Zola Jesus, WILLOW etc) on drums.
A New Single "Here For You" by The J.O.B.
With "Here For You" turned loose into the world, we are now concentrating our efforts on a new EP for this year, as yet unnamed, all new songs and new directions. We also have a big summer concert planned for August 6th, so keep an eye on our schedule and come see us!