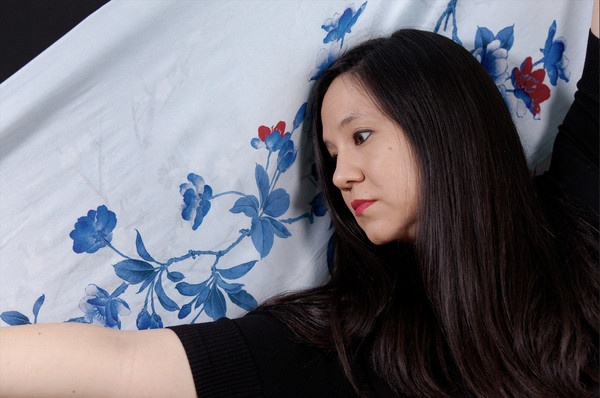 @skopemag news – tuesday – april 19, 2022 @ 5 pm est
@skopemag HQ – http://smarturl.it/skope
STEVE FORBERT shares his song "Buffalo Nickel" from his upcoming album, "Moving Through America"
Steve Forbert has shared a new song, "Buffalo Nickel," with The Bluegrass Situation. The song appears on his new album, Moving Through America, out May 13 on Blue Rose. Forbert explains the inspiration behind the track: "As the white man's culture moved ever westward, two elements that were very negatively affected by it all were the Native American culture AND the millions of range roaming buffalo that were slaughtered for sport by the likes of 'Buffalo Bill' Cody… the Buffalo nickel is pretty ironic when you think about it. On one side a profile of an American Indian, on the other side, a buffalo! This five-cent coin was in everyday use for twenty-five years!
BURIAL WAVES: No Echo Premieres "Light Heads" Video; Band To Play Northeast Dates With Kowloon Walled City This Week + Holy Ground Debut EP Out Now On Dark Operative
BURIAL WAVES has issued a new official video for "Light Heads," a song found on their Holy Ground debut, released last year through Dark Operative. The video sees its public premiere through No Echo as the band prepares for a run of Northeast US shows supporting Kowloon Walled City this week.
NEW MUSIC VIDEO "Dreaming" from Graffiti Royale
Eric Krasno Releases Touching Ballad About The Birth Of His Son
"I wrote 'Hold Tight' during a trip to Montana during the pandemic," Krasno recalls. "My wife was 7 months pregnant and I was thinking a lot about family and becoming a dad. I spent a bunch of time with my good friend's father Jeff Vilkin, who seemed to be dropping nuggets of fatherly wisdom throughout the trip. I collected those along with some powerful imagery from the rivers and mountains of Montana that seemed to fit just right. I sent it to Otis McDonald with just acoustic guitar and vocals, I love where he took it. Wil Blades added organ and it really came alive. It's written for my son Lewis and dedicated to Jeff Vilkin, who unfortunately passed away since that trip to Montana."
Fontaines D.C. share new single "Roman Holiday" | New album "Skinty Fia" out 22nd April via Partisan Records
Last month, Fontaines D.C. released the title track from their highly anticipated new album Skinty Fia – to be released this Friday (22nd April) on Partisan Records. "Skinty Fia," was met with international acclaim and joined the last two singles, "I Love You" and "Jackie Down The Line," in building widespread excitement for the band's third album. Today, the beloved Irish band – who recently took home the trophy for "Best Band In The World" at the 2022 BandLab NME Awards – released the final single to come ahead of their new album titled "Roman Holiday". The track was premiered by Zane Lowe alongside an interview with the band on his Apple Music 1 show. The track was also featured on New Music Daily.
poptropicaslutz! announce new EP and drop new music video for "WW3"
Today, hyper-punk sensations poptropicaslutz! share the endearing music video for their single, 'WW3.' Featured artists RIZ LA VIE and GRANDMA also make appearances in the visual, putting the chemistry between the friends on display as they perform in a crowded limo.
Lindsay Clark shares the video for "Roses in the Sky" & announces new LP via Glide Magazine; Carpe Noctem is due 6/24
Airplane James Releases "NUNU" Video Today, 'Lowkey Hurt' Out Now
PRATEEK KUHAD DEBUTS NEW SINGLE "FAVORITE PEEPS"
The deceptively light and sweet sounding "Favorite Peeps" describes a low point in the singer's life. "I realized how your friends and your family and people who love you – they can really help you push through the bad thoughts in your head," Kuhad revealed. "And being there for them feels like a responsibility that gets you back on track."
Track Submission from Ellie Madeland
The inspiration for "Mother Mother" was ignited by Ellie finding a collection of letters between her as a child and her mum, written after her parents announced their divorce. The vocals were recorded in 2021, during the Covid-19 lockdown, from a house in the Swedish countryside.
5Star Inks Deal With Motown Records & Releases Video for "Cmonnn"!!!
'Psycho-kinetic power' (MOJO) – Lucy Kruger's new Album
After returning earlier this year to deliver their broad and atmospheric new singles 'Play' and 'Amsterdam', Lucy Kruger & The Lost Boys now continue the support for their eagerly-awaited new album 'Teen Tapes (for performing your own stunts)' with the pulsing new offering 'Autobiography Of An Evening'.
Ink Sticks & Stones Share New Single "Catharsis"
"Catharsis" is a way to process how one can feel after finding some stability after an event that has overturned one's life. It's that moment when you know the worst is over, but the end is still far off. There is a tension in that stability; that things aren't okay at the moment, but perhaps they will be eventually. – Ink Sticks & Stones
easy life Release 'BEESWAX.' North American Tour Underway
easy life has today dropped surprise new single 'BEESWAX', which is available now on Geffen Records, alongside an official music video courtesy of Racer. 'BEESWAX' is the breakout band's first new material since last year's much-loved debut album 'life's a beach'.
LA post-punk band, Agender, celebrate queerness in new single & video for "Top Bottom Top"
An homage to queer sex and sexuality, "Top Bottom Top" blends disco and punk underneath lyrics that repeat the playful words often used to label positions and power structures in queer sexual dynamics. "'Top Bottom Top' is a disco-punk bop. A straight up, no frills jam," says Hoffman. "It's an homage to queer sexuality and power dynamics. Perhaps we've transcended this terminology, but it's still important to celebrate these specific binaries. Words are indicative of the times and the times are captured by a sound, and this song's sound and sentiment evoke the post-punk/dance punk of the 80's. A steady, repetitive vocal line and stomping bass propel the verse into a feel good chorus that one might have heard in the Chicago House era."